We all love our jeans. And we all love kids too, right?! And Jeans for Genes Day is the perfect excuse to combine our love of both and help raise funds to discover treatments and cures for birth defects and diseases such a cancer, epilepsy, and a range of genetic disorders.
As one of the Official Jeans for Genes Ambassadors for 2014 I encourage you to join with me and get involved."
Jeans for Genes Day is an annual fundraising event that's happening this year on Friday 1st of August, where we don our denims to show our support.
The really important part – raising money – can be done by pre-registering to become a Genie by visiting JeansForGenes.com.au, you can volunteer here, or donate directly here.
Fox in Flats, a Jeans for Genes Ambassador
I'm thrilled to be an Ambassador for Jeans for Genes Day 2014 along side a bunch of high-profile Aussie fashion bloggers. For me, it's not only because jeans are my fall-back day-to-day go-to – the fashion part is easy – but because there was a moment where I had to face the issues that this cause is all about.
After having routine screening tests in the early stages of my second pregnancy, I was told by my obstetrician that my baby had an increased risk of having a genetic disorder.
Words can't express how shocked and terrified that news made me, because the one thing we all wish for is a healthy child. I've never forgotten those moments with the doctor undergoing tests, and listening to the clock tick loudly, it's hand moving painfully slowly while waiting for results.
To cut a very long story short, my little boy was born in embarrassingly great health, and six years on has remained a robust little ruddy-cheeked rag-tag of a kid.
But it's not that way for everyone.
1 in 20 babies in Australia are born with a birth defect or genetic disease – pretty much equivalent to one in every classroom – so supporting charities who fund research into the causes is essential.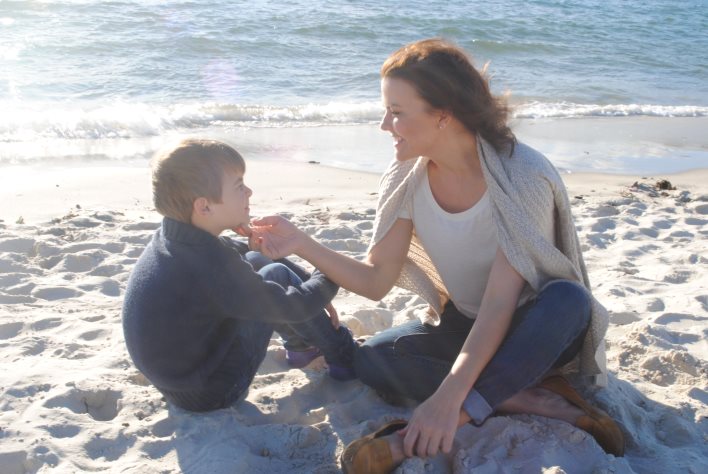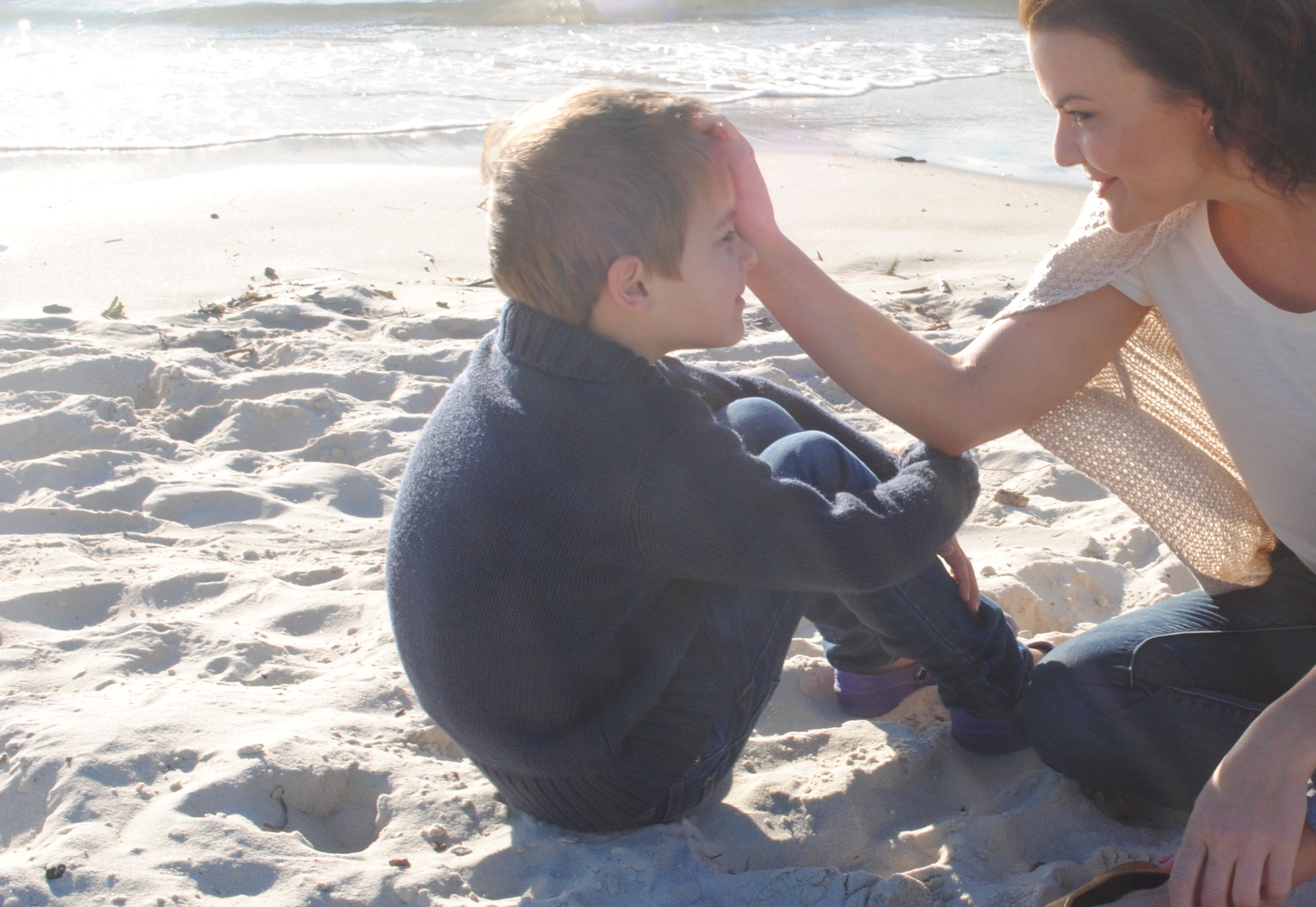 My son today, who doctors suggested had an increased risk of having a genetic disorder.
So let's style up our jeans to support Jeans for Genes Day, 2014!"
From now until Jeans for Genes Day on August 1, twenty one of Australia's favourite fashion bloggers are workshopping their denims to showcase their unique signature style.  Why 21? Because that's the number of years Jeans for Genes Day has been going for.
Chloe from By Chill has already shared her post incorporating her denims with chic winter white. I bet Sara from Harper and Harley will be looking ethereal and fresh – how could she not with that face! I'm expecting Ashka from xxsat street fashion will nail an urban street look befitting one of our country's best street style snappers. And whatever look Amanda from Oracle Fox pulls together, I'd guarantee the pics will make us drool.
To see the full list of Jeans for Genes Ambassadors, click here, and keep your eye on #21DaysofJ4G on Instagram and Twitter for denim-based fash-spiration that'll inspire you to work your look on Jeans for Genes Day and beyond.
Styling jeans with flats
While I love the streamlined look of jeans with a heel (and what it does to the shape of my butt!) it's never practical for those days when you're on your feet, running around with the kids, or zooming through that epic list of errands.
To keep your jeans and flats combo looking foxy, try these easy styling tips:
Team ballet flats with skinny jeans that're either tapered tight and long right down to your ankles, or cropped around 3 inches above. Ask yourself "What would Audrey do?" and act accordingly.
Lace up brogues or oxford shoes work well with a slouchy boyfriend style jean, rolled up to show a feminine flash of skin. Balance the masculinity of the look with a splash of red lipstick or girly accessories. For more ways to style your brogues click here.
Only the tightest and skinnies of jeans with long boots ladies. No bunching at the knees allowed.
Roll your jeans up just over the ankle with classic loafers like I've done below.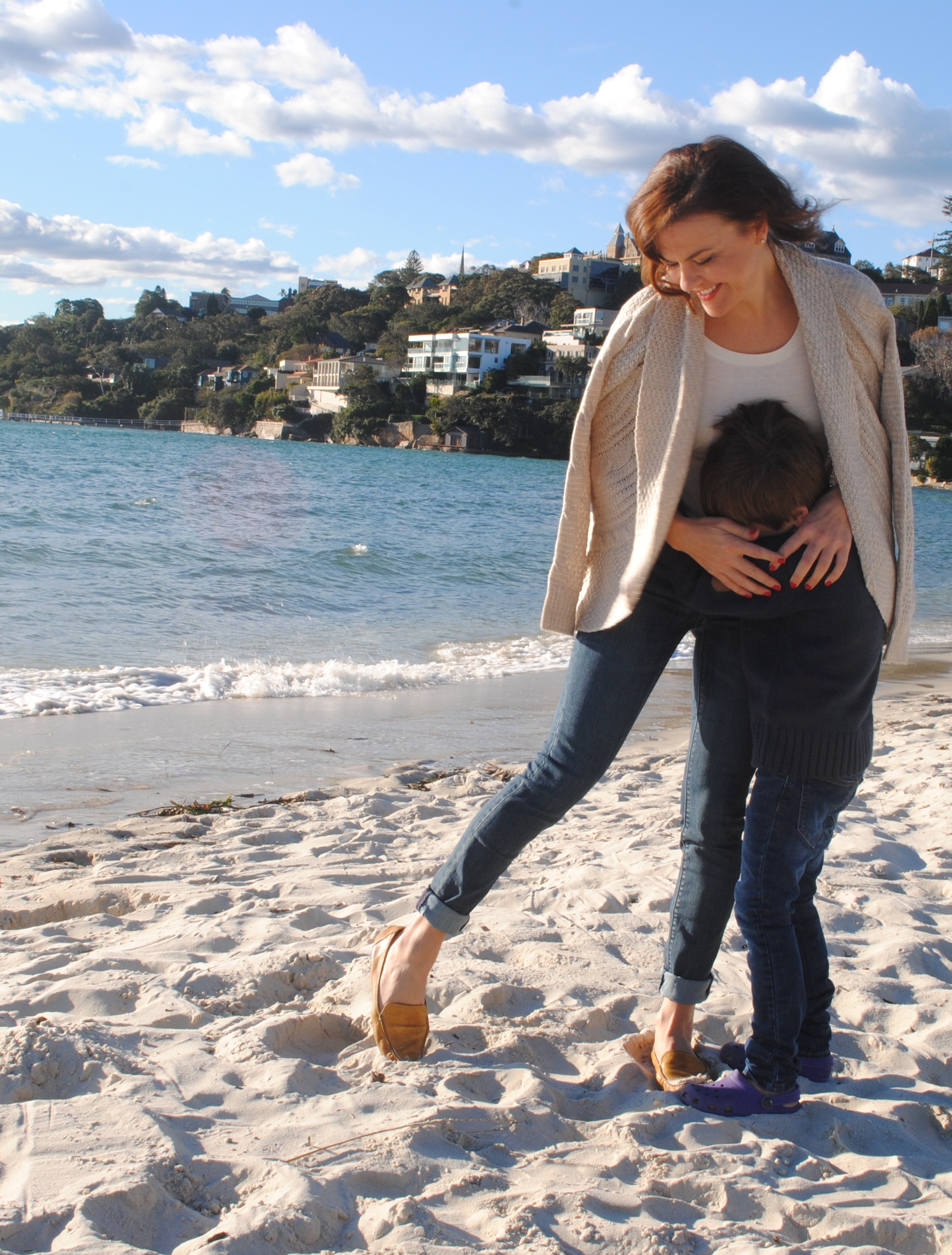 Jeanswest have partnered with Jeans for Genes Day 2014. I'm wearing their Corrie Thermolite Super Skinny Jean $99.99, Annette Cable Knit Cardi $49.99, and Robbie Zip Shoulder Tee $19.99.
Why not share a pic of your favourite jeans-based look to inspire others and raise awareness? Upload yours hashtagging #21DaysofJ4G @JeansForGenesAU and tag me @FoxinFlats so I can check out your photos too.
And of course, be sure to donate.
Because every kid, in every generation, deserves to be embarrassingly healthy.
x Andrea