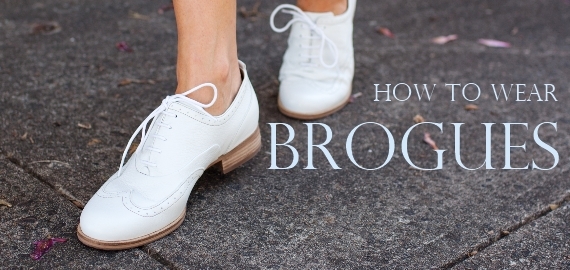 You've seen them in the stores, you've seen them in the mags, you've seen them on celebs, but somehow you just can't see brogues on your own feet… sound familiar?
Yet the classic brogue deserves a place in every busy woman's shoe wardrobe, because they're a more polished alternative to a sand-shoe, and a tailored switch from the ballet flat – without the threat of toe cleavage.
In this excerpt from our FREE Essential Spring Shoe Guide (which you can download here), we'll show you:
How to style your brogues
What to look for when buying brogues, and
Where to wear them (as road-tested by yours truly!)
Tan or nude brogues will elongate your legs, and white is scorching hot for Spring 2012. Invest in the best brogues you can afford, because they'll remain a wardrobe staple for years to come."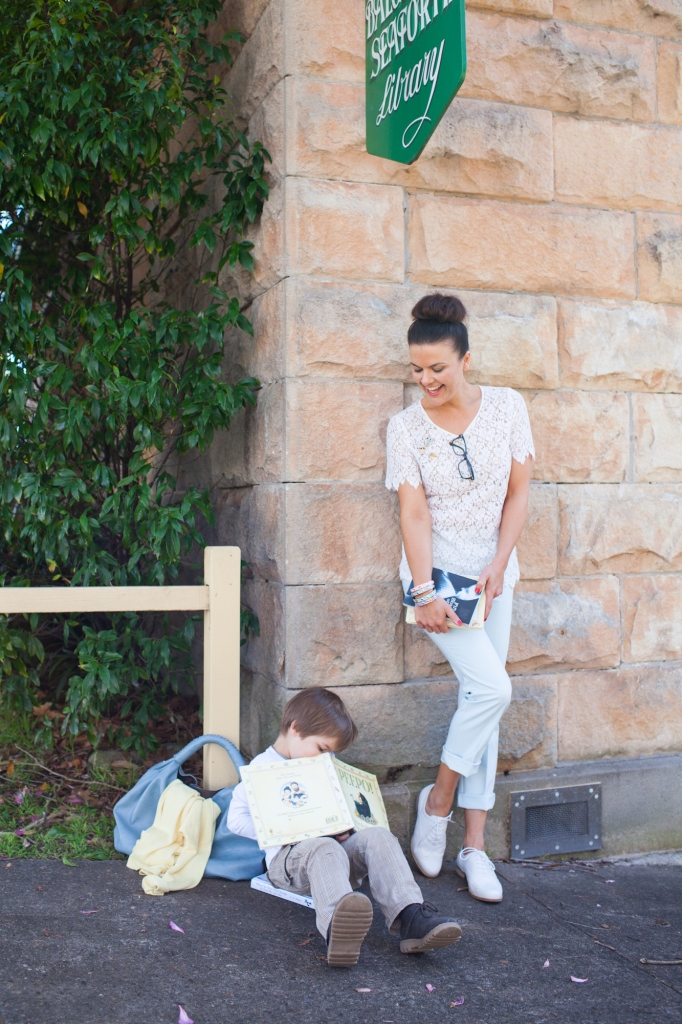 Styling tips
The Ankle Rule
Always flash a bit of ankle when you're wearing brogues. Wear with above-the-knee skirts, dresses, footless tights, shorts or cropped pants, and you'll get a good balance and sense of proportion in your outfit.
Classic and Cool
If you've got wide-legged tailored pants in your wardrobe, consider channelling Diane Keaton in Annie Hall. Team with a  soft blouse that's tucked and belted, gently curled hair, and tortoise-shell shades. Woody Allen would be pleased.
Borrow from the boys
Team with boyfriend blazers and jeans for sophisticated tomboy appeal.
She's so Pretty
Balance the masculinity of the shoe with feminine touches. Pretty jewellery, a floppy hat, bright lipstick, floral prints and layers of soft pastels work well. You'll get that quirky, pretty look that's  all over the catwalk for Spring/Summer 2012.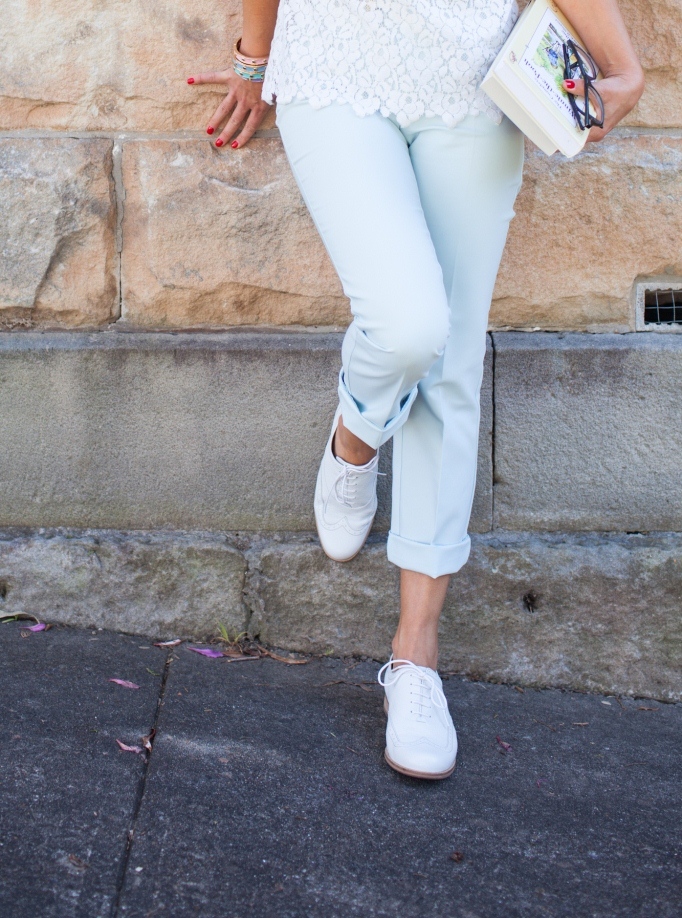 What to look for when buying Brogues
TIP 1: Examine the stitching. It should be straight and tight, with no gaps between stitches.
TIP 2: Check that the leather is tanned well by making a tiny scratch on the side of the shoe with your fingernail. If you can see the same colour underneath, then it's been done well. So if one of your shoes does get scratched, you can nourish it back to near-new condition with a shoe cream – no need for coloured polish and other temporary fixes.
TIP 3: Look for a clean edge and a seamless finish between the shoe and the sole – this will help keep the upper and the base from separating.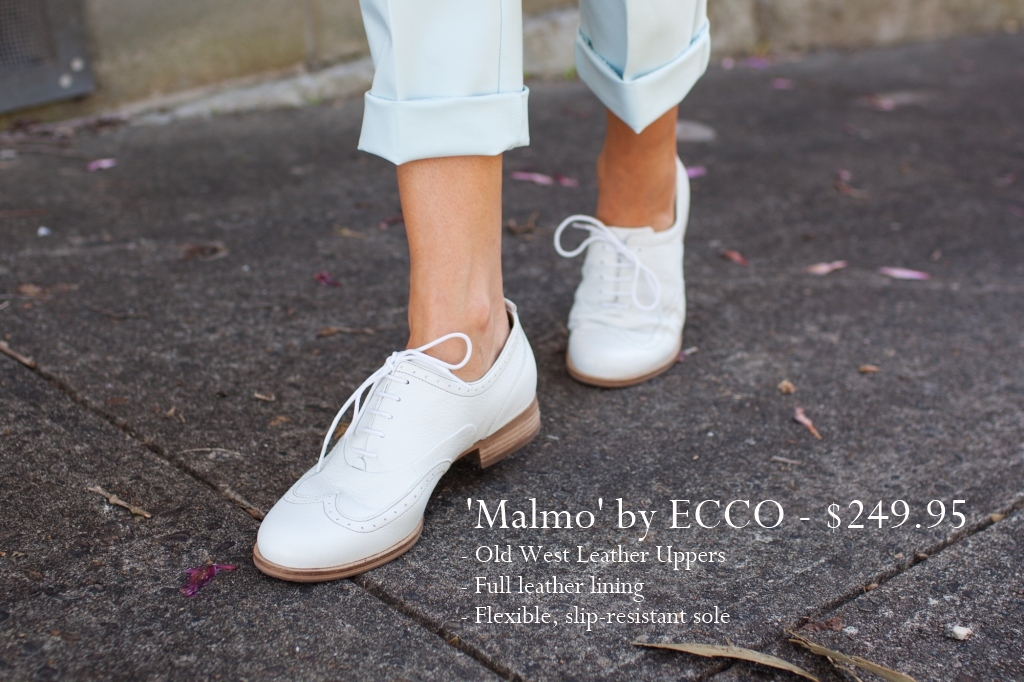 For ECCO stockists and product details click here
Where to wear Brogues
Wood-chipped playgrounds.
Because they're lace-ups, the chances of one of those pesky wood chips making their way into your shoes and between your toes are much more remote.
To the local library.
Work your 'sexy-librarian' look.
Grocery shopping.
The sturdy heel will protect your feet from rogue kiddie-trolleys.
Kiddie music classes.
After seeing Madonna getting down wearing brogues in the video clip for 'Vogue' back in 1990, we're convinced these babies make you dance better. Try it.
19 piccie-pics Brogue-spiration

For more tips and ideas on how to wear this year's Spring Shoe Trends, download the Fox in Flats Essential Spring Shoe Guide.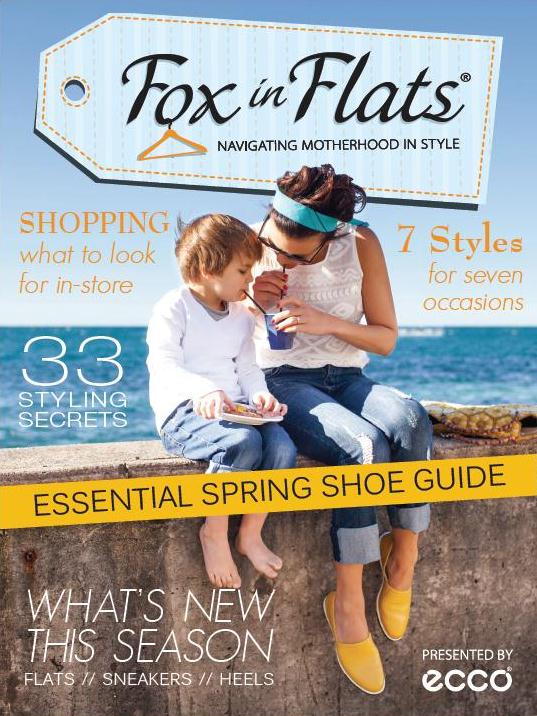 So, who's brogue-ing with me this Spring?