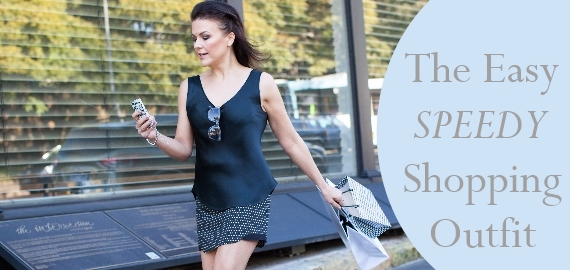 The sales are on, you've got a short window of opportunity to shop, and you need to try on that mountain of clothing you've lugged into the fitting room faster than a costume change at a Kylie concert. So what do you wear to make that shopping trip easier and speedier?
Something like this:
Shop similar:
Joie Women's Walton Silk Tank Top $105.50
Paper Heart Black Mini Skirt $65.49
EXACT MATCH: Flash Sandals by ECCO shoes $199.95. The Quick Draw McGraw of sandals, these have Velcro fasteners.
Then simply text friend smugly about your ninja-fast retail prowess.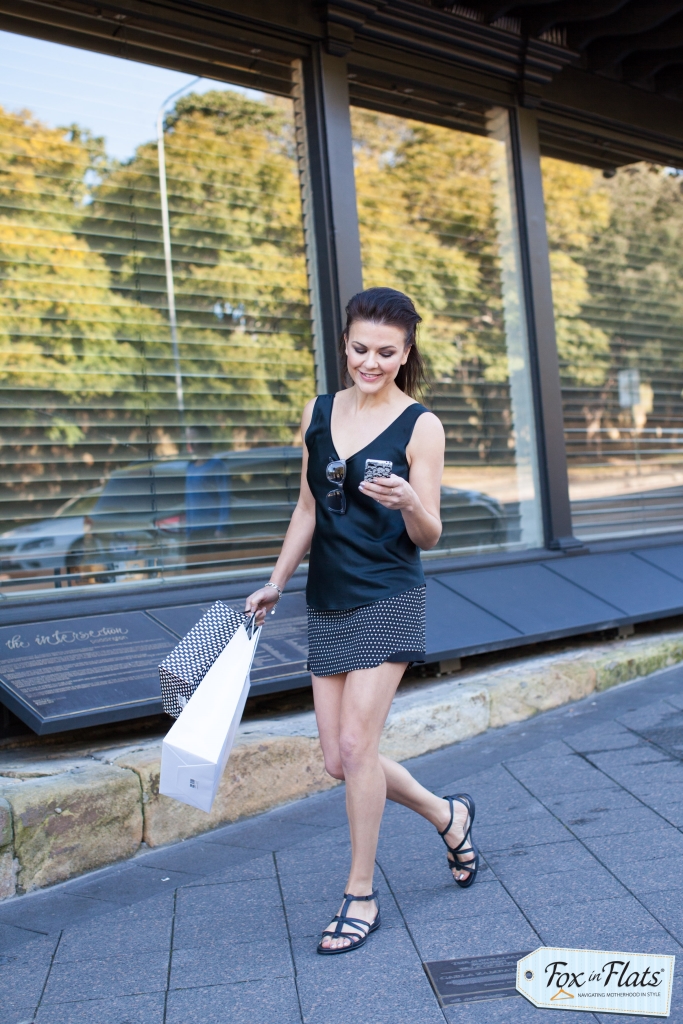 And before you hit the shops, have a flick through some of these handy posts:
What's your go-to outfit for speedy shopping escapades? 
More Fox in Flats: