Shopping for clothes when you're with your kids can be what nightmares are made of.
More than once, I've had to dash half-dressed from a boutique's change room to retrieve an escaping toddler who's been gripped by the desire to either remodel the store's accessories display, or to peer curiously up the skirts of other customers.
Now that Coles is selling staple fashion items, shopping for clothing might just have got a little bit easier.
Priced at under $40, the range will cater primarily for women, with a selection of men's items and children's pieces planned for future collections.
The range will be refreshed every two weeks, and will include basics like dresses, t-shirts, and mix & match bikinis.
This is what gorgeous models look like in some of the items: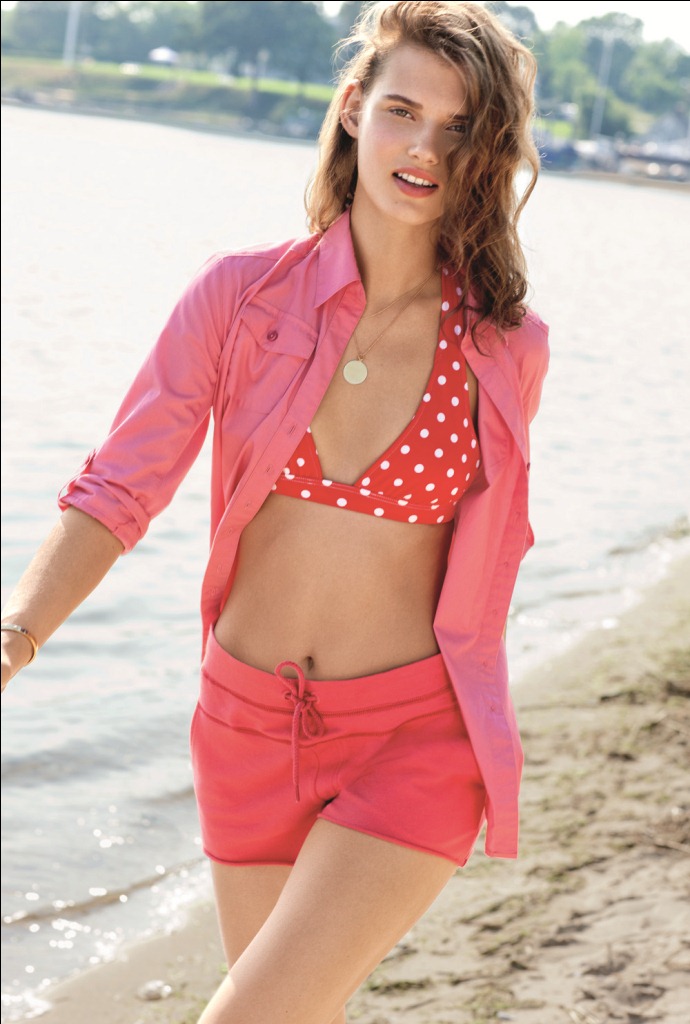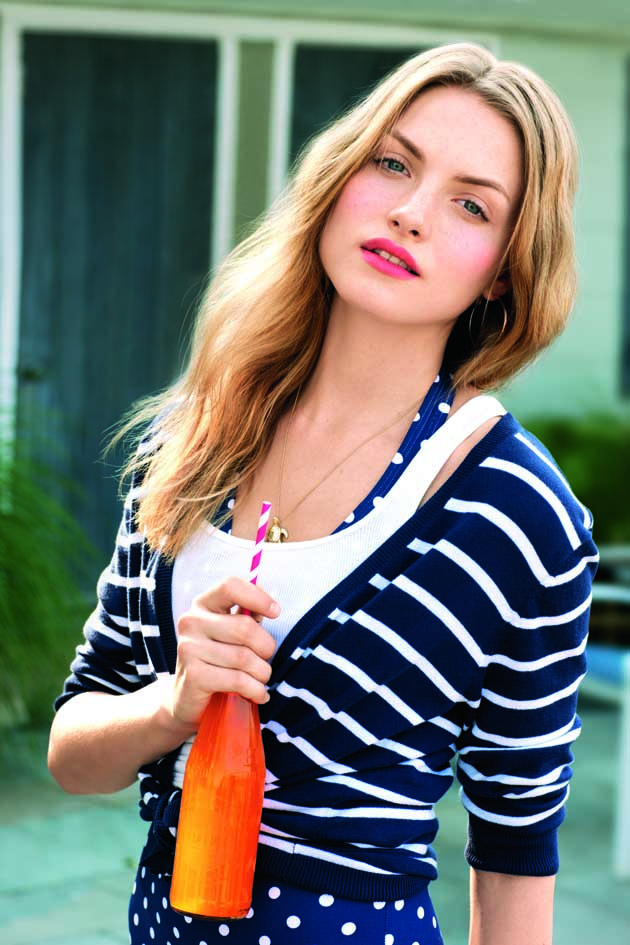 And this is what a mum shopping in Coles looks like in one of the items:

Note: Unlike the models, I do not tend to unbutton my blouse to my belly button… 
There won't be change rooms in Coles to try on the clothing – which could be a blessing in disguise.
…imagine if they were set up near the freezer section, near the confectionary aisle, or worse, anywhere that one of the trolley guys could sneak a peek!"
But I've found Coles to be generous with their returns policy so you can always try the items on at home and return them the week after if they are not quite right.
Or do as I did and slip it over the top of what you're wearing to check for size.

Just popped out for some milk, eggs, shirt and dress. 
MIX will be stocked in selected Coles stores nationally from October 6th.
For awesome supermarket beauty buys check out the Fox in Flats Inaugural Beauty Awards from Aisle 5.
And if – like me – the very thought of setting foot into Coles with your kids fills you with dread, you might like these 5 fun tips to make grocery shopping easier, so you can cruise the aisle in style.
What do you think of buying your clothes in the supermarket? 
Got any tips for shopping for clothes when you are with your kids? Please share! 

Want more tips and ideas for navigating motherhood in style? Click here to subscribe and get the Fox in your inbox every week.