By Andrea Zanetich for Coles MIX
Weekends for me are all about hanging with my boys.
Now that the pre-spring skies are clear and blue and the air is shaking off its winter chill I'm making the most of time outside with them and doing activities that keep us moving.  Because tuckered-out kids makes for a happy Saturday night for Mum.
This weekend it was skateboarding. And it'd be wrong if I didn't give it a go too, right?
My go-to outfit for these kinda days is something comfy, well-cut, and cheap & cheerful. Because it's hard to really muck in if you're worried about your threads.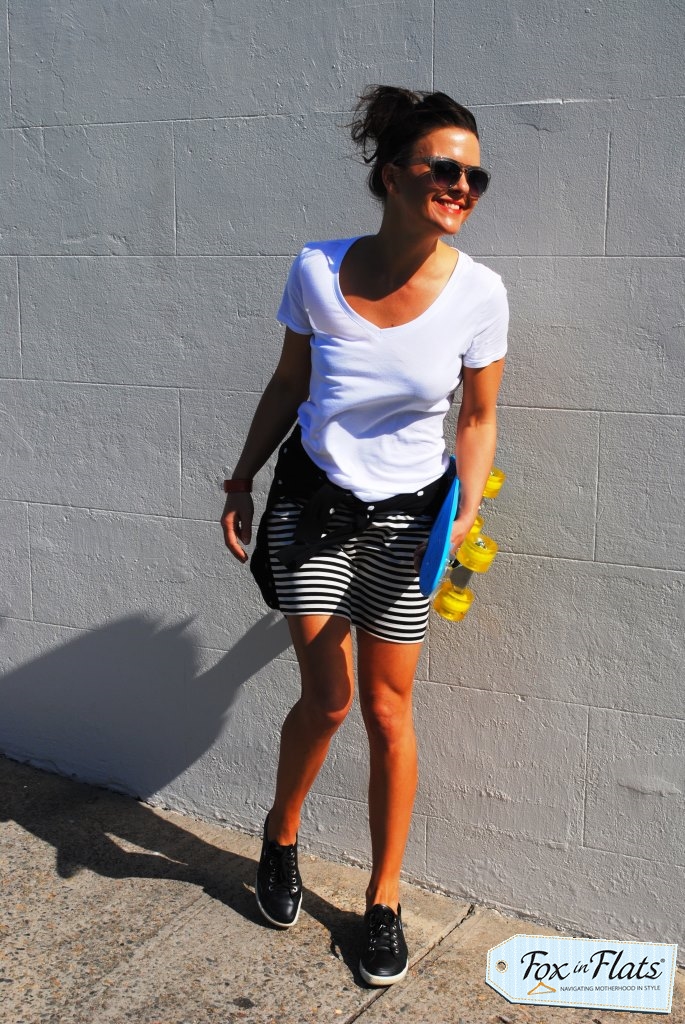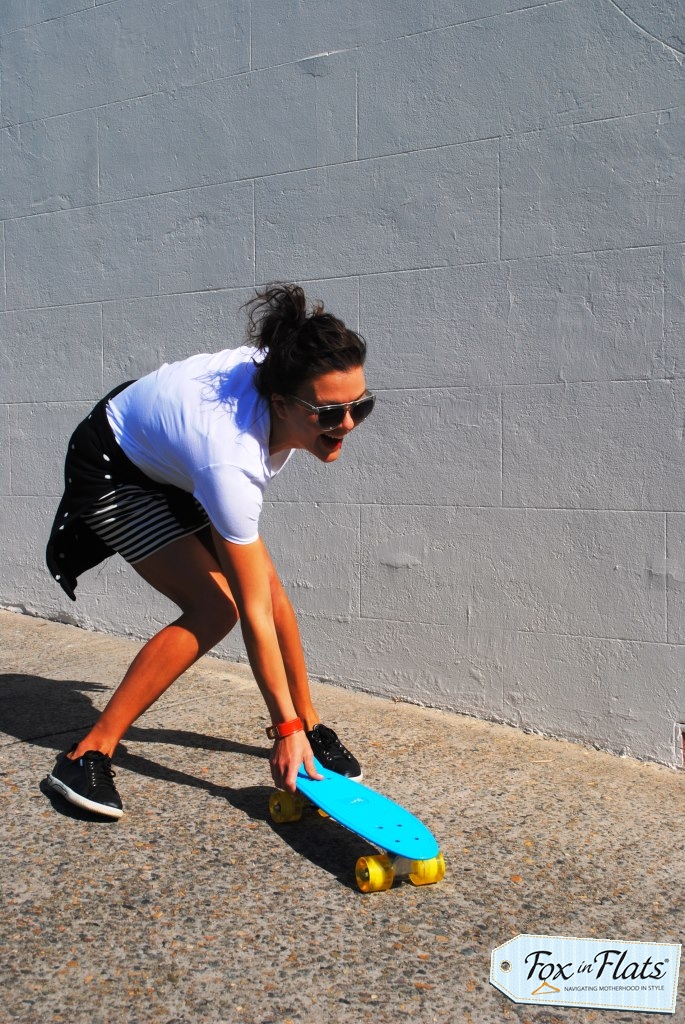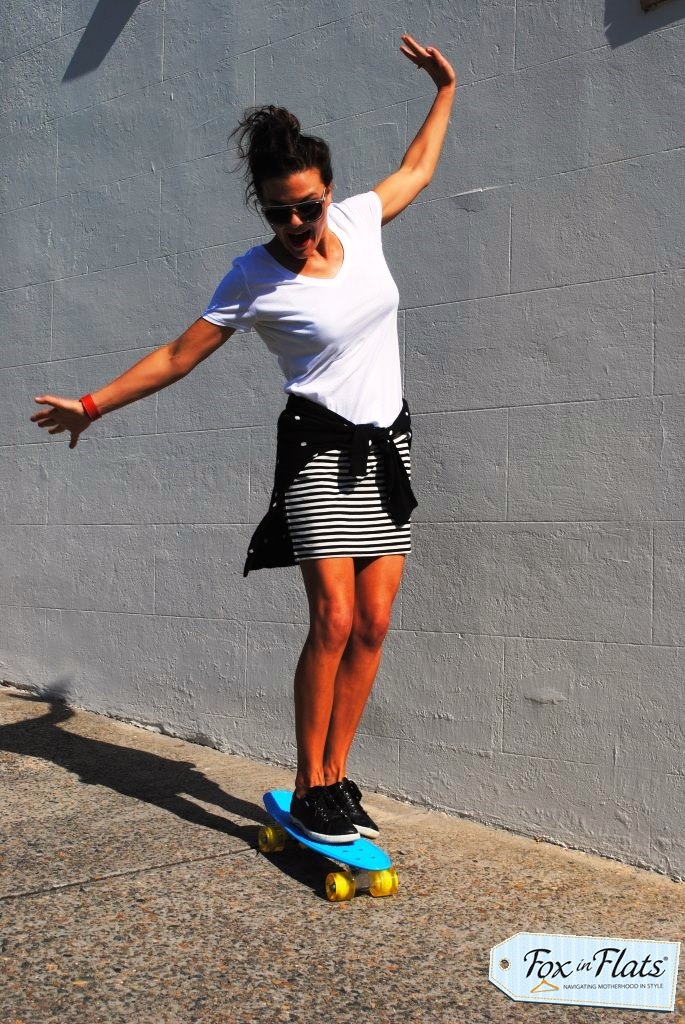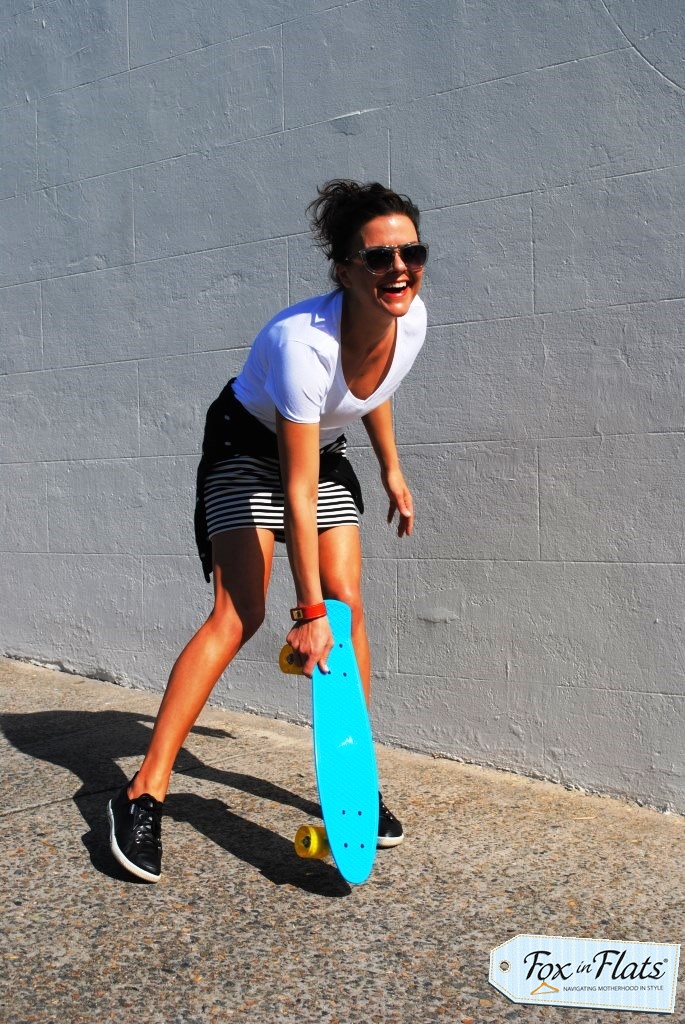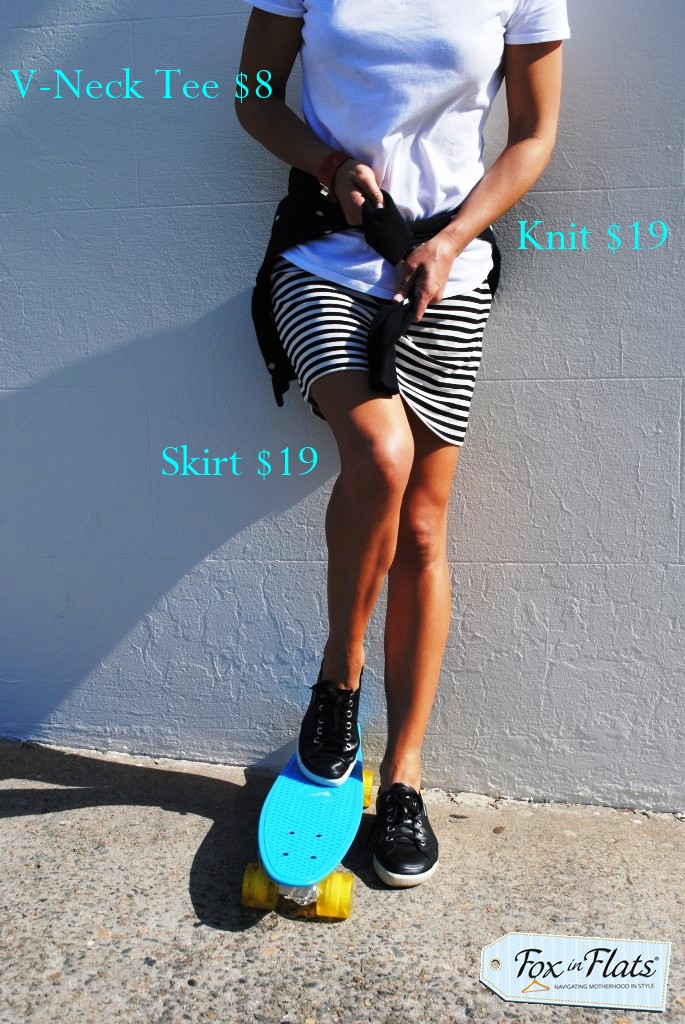 From Mix Apparel, available in selected Coles stores and online:
Basic V Neck Tee $8
Am buying a stack of these to get me through summer.
Stock up HERE.
Stripe Ponte Skirt $19
A generous cut, so consider buying the size smaller than you normally would. It's cut to fall above the knee, but I shortened mine by simply folding the waist over itself – made my efforts at skateboarding that little bit easier! Also available in a cute polka dot.
Buy online HERE.
Spot Crew Neck Knit $19
A great lightweight knit as we head into spring. Toss over your shoulders or tie around your waist to keep your hands free for action. Also comes in White with Black Polka Dots.
Shop HERE.

Check out the whole Mix Apparel range HERE.
To find the closest Coles to you that stocks the range, click HERE.
And check 'em out on Instagram HERE.
What do weekends with your kids mean to you?
(Apologies to those without kids, but Pfft! We all know you are sleeping in 😉 )

More Fox in Flats: