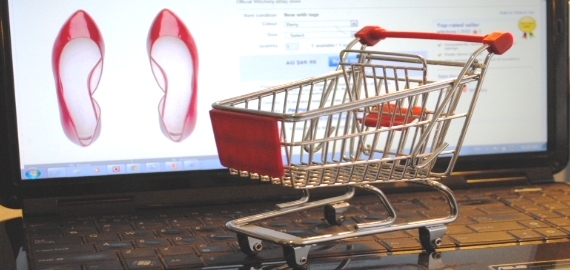 The only thing more awesome than bagging a fashion bargain is scoring your loot while snug and comfy at home with a glass of vino in hand and someone you love rubbing your feet.
While the latter might not always be possible (or desirable if you've got ticklish feet!) the online bargain bagging will be made that much more likely with these great tips from Fox in Flats Contributor, Kim-Marie Williams. Just BYO wine.
9 top tips for an online bargain bonanza
1. Suss out your size
Do some research to work out what size you are.  Check out international size guides, compare the sizing from items in your wardrobe and measure yourself.  Many websites have notes on the items about the sizing like "true to size" or "runs small".
2. Do a reccie on returns
That jacket you love just may not fit, or the colour might not be what you imagined.  Or perhaps it's damaged?  Always check out return postage costs (reputable sites usually refund your postage costs for damaged items and often don't charge postage for exchanges).  Some retail chain websites offer in store refunds and exchanges.
3. Compare costs
Make sure you price compare to ensure you are getting the best deal. Check out sites like ShopStyle which take some of the hard work out of it for you by price comparing across international and local websites and finding the best deals.
4. Know your currency
If you're buying from an international site, be aware of the cost of the item in your local currency. I open a foreign exchange website so I can easily compare the prices in Australian dollars.
5. Check out similar items in store
Some stores price-match internet prices, saving you postage costs. And you may prefer the security of buying from, and returning to, a real-world shop.
6. Be a VIP
Many retail chains offer loyalty cards, kinda like a more glamorous version of swiping your FlyBuys card at the supermarket checkout.  If you can use them in store, you can usually use them for online shopping too. There are some fabulous VIP services for cardholders or members, such as free transfers between stores, free alterations, extra discounts, gifts with purchase, and free or reduced postage. The best loyalty cards send you shopping vouchers based on your accumulated or quarterly purchases: that's just free shopping!
7. Security check!
Always check out a website before handing over your credit card details – does it have a secure payment system? (Look for the lock symbol and https:// at the front of the address.)  Is it a well-known website with a good reputation?  Is it the online arm of a retail store or chain?  If an item's price is just too good to be true, then trust your instincts.  It is very likely a dodgy website.  Run, don't walk!
8. Factor in postage
Don't forget to look at the postage costs. Many companies offer free or reduced cost delivery if you spend a certain amount. I'd rather buy another item than spend the money on postage! As an example, say your total is $180 plus $20 postage, but postage is free if you spend $200. Find something for $20 – you're spending the same amount and getting more stuff!  Many companies also offer a flat shipping rate, whether you're buying one thing or 10 things.  Or, if the postage fee is more than you're happy with, combine your online purchases with friends and split the postage.
9. Look for added discounts
If you know where to look you can find fantastic online discounts and coupons with great deals on hundreds of fashion brands. For instance, at the moment on Coupon Codes you can get $20 off orders over $50 at The Iconic. Bargain! Stay updated with new offers by liking their Facebook page.
Online shopping brag-a-rama!
My best online bargain to date was the beautiful Marc by Marc Jacobs Classic Q backpack. I scored it for $288 plus free postage from www.endless.com. The same bag retailed in an Australian department store for $795, and $445 in the US. I high-five myself every time I hook it over my shoulders. They're as rare as hen's teeth now, but check out other Marc Jacobs bargains here.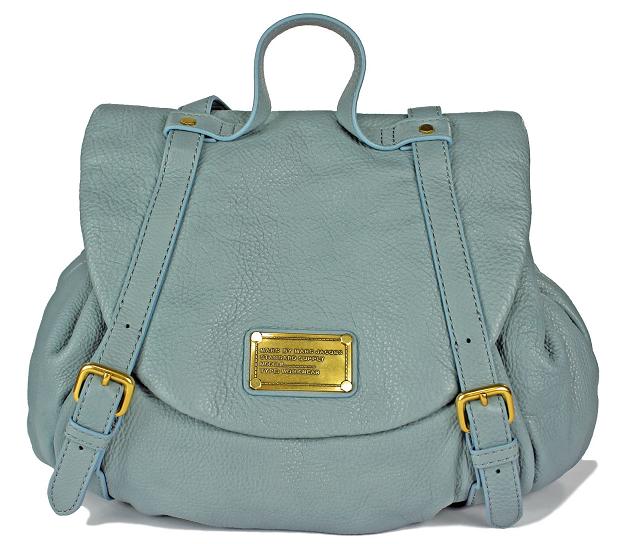 Kim-Marie saved herself $507 buying this brag-worth bag online. 
I've also had some amazing bargains over the years from eBay.  It's the first place to search when you're after a really unique or vintage item (Hello pink Ungaro shearling tote! ~ Andrea). The big tip here is to check out other items from the same seller and combine postage.
And now eBay has a Fashion Gallery, stocked with a huge range of favourite brands, so it's like a virtual shopping mall – everything in one place. Super handy!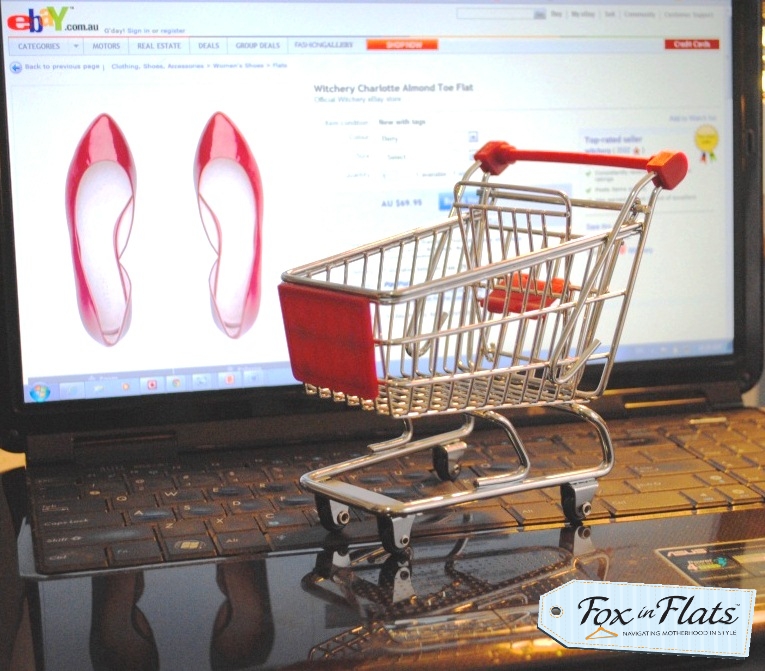 Kim-Marie's favourite sites – Add to cart!

Is your favourite online store on Kim-Marie's list? If not, we wanna know! Have any more tips for a smooth e-tail experience?
And what's your best online bargain? C'mon, bring on the bargain bragging!