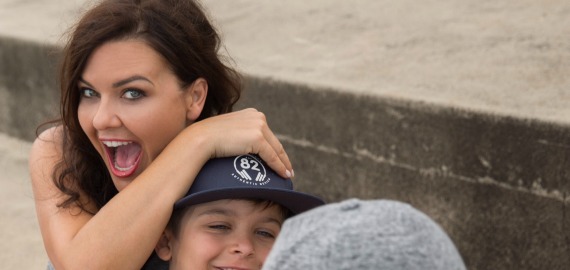 By Andrea Michelle for NEXT
In my family, what we wear needs to be comfortable, practical, made to withstand our knock-about lives, and importantly, affordable. Yet I don't believe you need to sacrifice style for this.
On the look out for a brand that fits the bill, I discovered NEXT – a one stop online shop for everyone in your crew.
Over the past six months I've been shopping this brand for us and have fallen in love with the quality, ease of ordering, turnaround of delivery, the pricing, and the extensive range. From beautiful dresses for special occasions to multipacks of socks and undies, they've got it covered.
And my boys and I have loved wearing NEXT.
To simplify trans-seasonal shopping for you and your family, my kids and I got together with NEXT to create an e-magazine where I've selected a bunch of easy looks for all occasions that you can shop from directly on each page with a click of a mouse.
And, we're giving away a shopping spree worth $500 thanks to NEXT for a lucky reader of Fox in Flats to spend on their site whatever way you want to suit the unique personalties and lifestyle of your fam."
Double click on the front cover of our e-mag below
And you'll be taken to a flippy-slidy place where you can buy every single item – our pick of their bunch – from the links in the lower right hand side.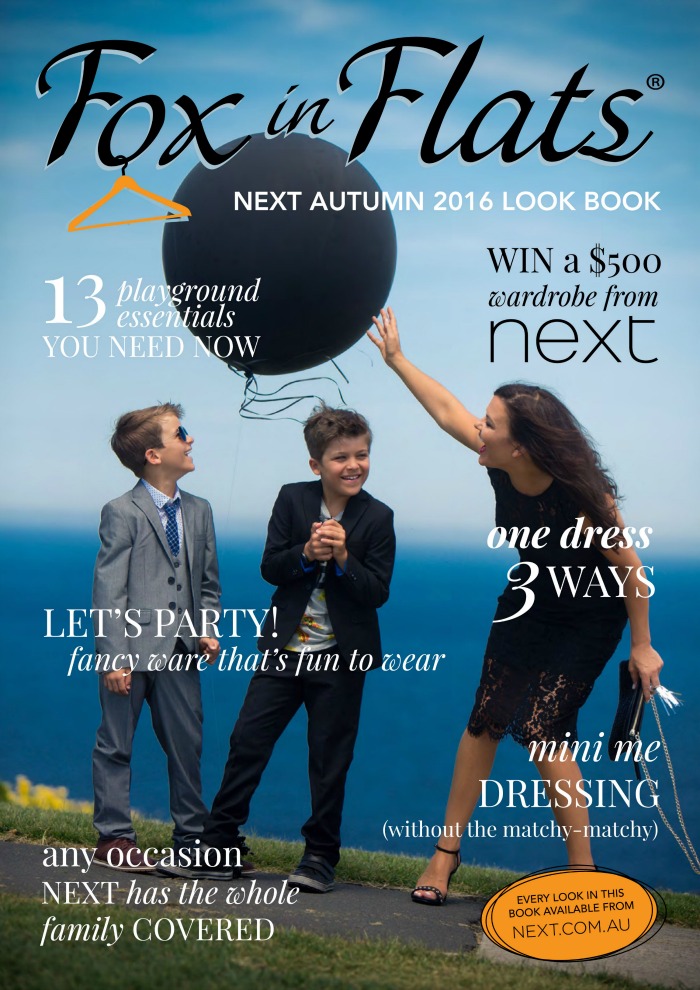 They say to never work with children or animals, but shooting with my boys Zach and Ben and our friend Jazzy was a day filled with laughter, silly dancing and of course, ice cream.
I hope you enjoy flicking through this mag and using it as a handy shopping resource as much as we had shooting it.
xA

More Fox in Flats: