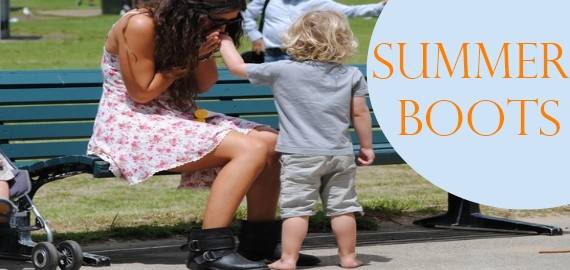 Like Miranda Kerr and James Packer, or peanut butter and cheese*, there are some combinations that just don't sound right. And it's pretty easy to throw your boots into that basket when the temperature rises, because by nature, they're built for those colder, wetter, darker months.
Don't.
Because like the strangely delicious combination of popcorn and chocolate, your favourite boots can provide your sweet summer outfits with just the right amount of crunch.
In summer, boots go with…
[cincopa AwNAQB7QUuAv]
STYLE TIP: Team your boots with pretty patterns and delicate fabrics to balance their heaviness.
*A food craving from my second pregnancy that seemed like a great idea at the time.
What's your weirdest, yet most-loved food combo?  

For more Fox in Flats:
Except for my own, photographs are sourced from Pinterest. Where sources are available, they've come from these sites: Stockholm Street Style, Girl in the Lens, Candice Lake for Vogue UK, Le Catch, NestEgg.