By Andrea Michelle for Remington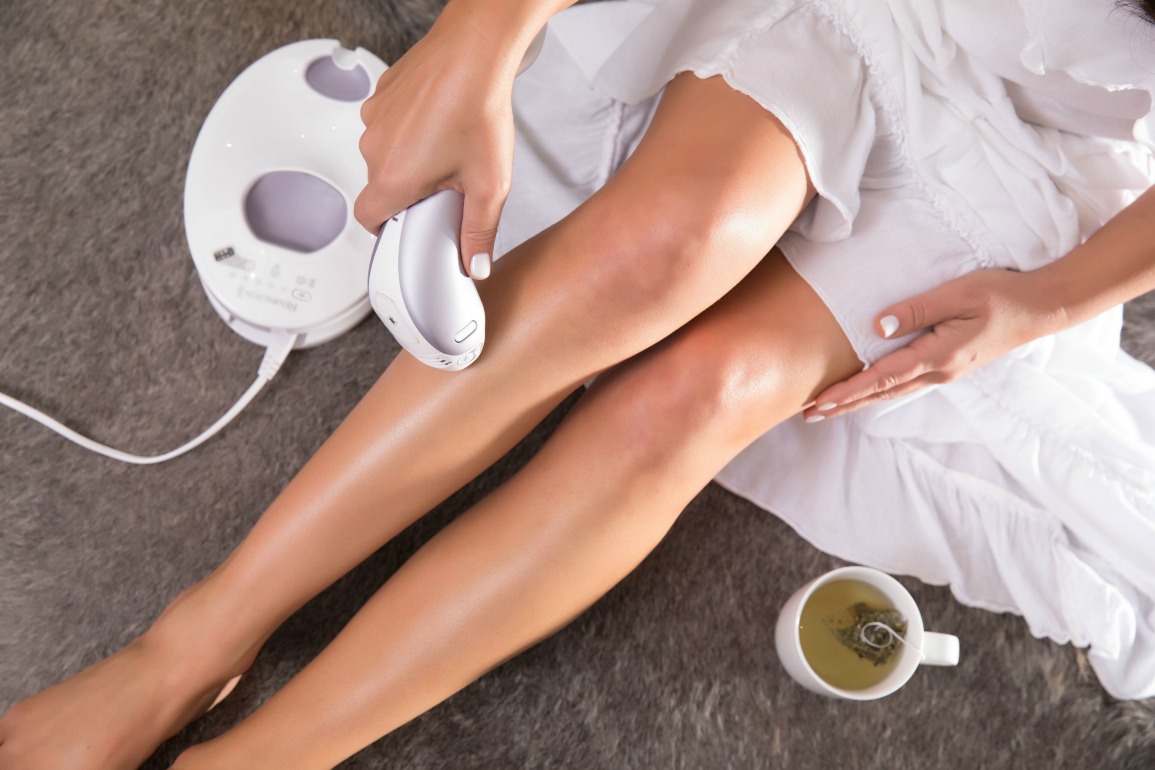 Before I had kids, I had a standing appointment with my local wax-ition (I could try to be all fancy and say it was a beautician, but it was more of a wax-factory where you'd get in & out asap with a quick couple of warm, waxy rips courtesy of a backpacker).
My quick-sticks wax job suited me just fine, as hair removal is not something I like to linger over, and I'm not a huge fan of the Enya-style tunes that're usually piped around a day spa.
Yet once I had my babies, hair removal in a salon became much more complicated. My pram didn't fit into the tiny waxing room, so I couldn't bring the baby with me. And on weekends when there were extra hands on deck, I'd rather spend time as a family doing fun stuff  instead of getting ripped, stripped and plucked.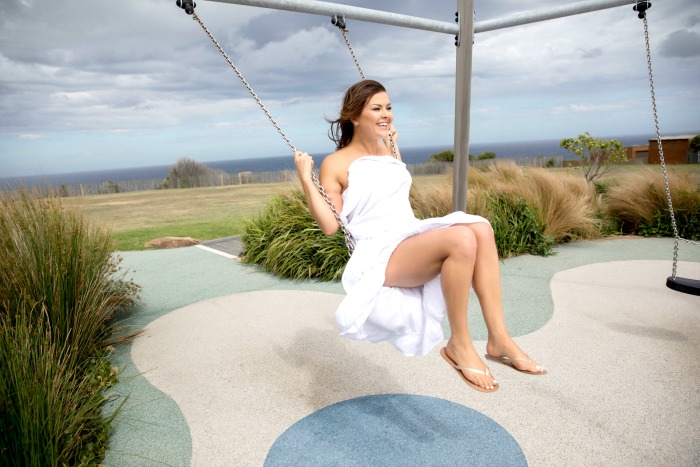 Over the years I've tried them all: shaving, wax strips, warm wax, epilators, and more recently – in the hope for getting rid of that unwanted hair for good – IPL permanent hair removal, using the Remington i-LIGHT® PRO+ Face & Body.
Frankly I wish I'd done this years ago, because after just 3 treatments over four weeks my usually fast-growing dark hair is now sparse, and the hair that is still to be removed through ongoing treatments is significantly finer, lighter, and takes much longer to grow.
How it works
It uses intense pulses of light (IPL) technology – the same that you'd find at your local laser hair removal clinic – to zap the hair follicles under the skin.
Where to use
It's got two different sized attachments suitable for the body and face, so wherever you have unwanted hair, go for it!
That said, the directions recommend it not be used above the cheekbones, and I concur. Flashes of light around your eyes are never a great idea, and eyebrows are more of a precision job.
You'll need to shave each area before it's treated so take this into consideration before using it on your face.
Who can use it?
Most of us know by now that it can be tricky to get desired results if the hair you want to remove is light blonde, red or grey, or if your skin is very dark. This unit takes the guess work out with an inbuilt skin tone sensor.
Before each use just place the skin of your intended treatment area onto the skin sensor. If your skin tone is suitable, you will hear a 'beep' and the i-LIGHT will switch on, if your skin is unsuitable, you will hear a 'buzz' and the i-LIGHT will remain switched off.
How to use it
First, make sure your skin is freshly shaved, dry and clean.
Plug it in, check your skin tone on the machine, then you're good to go. Mercifully the unit doesn't need warming up, nor pre-charging so there is no waiting around.
Then press the window of the handheld unit lightly against the skin area you are targeting, wait for the soft beep that lets you know it's ready, then press the button on the unit.
You can knock over your face in minutes. Larger areas like full legs will take a while to complete so crank up some favourite tunes or play an old ep of Sex and the City to keep you company.
Does it hurt?
Like most things it depends on your pain threshold, and it can differ from area to area.
I'd describe it like a tiny electric shock on your skin. The first time I tried it I got a bit of a fright, but quickly got used to it. It's worth experimenting with the energy levels to find one that you are most comfortable with.
That said, despite the lowest level being recommended for my skin, I ramped it up to level 5 and went for it in the hope to speed up the results and survived.
All in all the pain is about on par with what you'd experience with a wax.
How often can you use it?
It's best to wait about 2 weeks between treatments. You'll notice the hair will keep growing but will fall out over that period. I kept shaving mine between treatments to remain hair-free, but noticed I didn't have to shave as frequently as I usually did.
I'll continue to use mine at regular intervals until all of the pesky hairs have gone.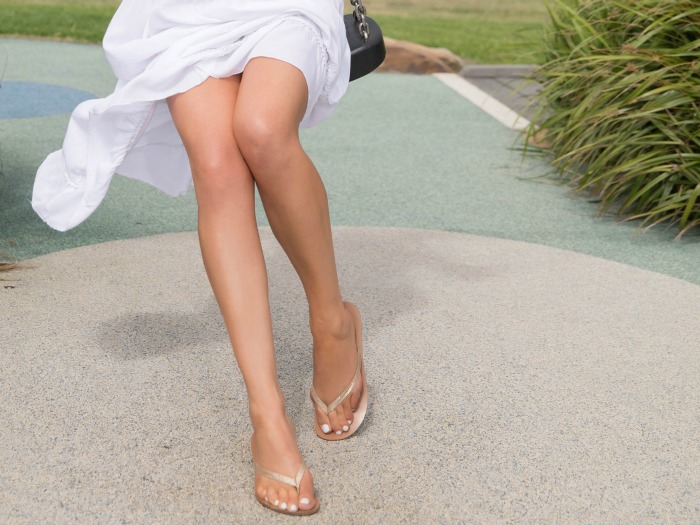 Pros: 
After using it for about three home sessions (depending on your situation) you should be relatively hair-free, which means not having to worry about all this hairy business ever again!
More free time for fun instead of scheduling in appointments and schlepping to the salon.
If you do the math around the cost of in-salon laser hair removal on all your body parts with unwanted hair, and considering that it may take more than three sessions per area, it more than pays for itself.
It comes with a 90 day money back guarantee if you're not happy with the results.
Being permanently hair free means never having to miss out on last minute summer swims because your bikini line is overgrown, or being embarrassed about your unshaven legs when playing with the kids.
Cons:
The initial outlay can be exxy – add to Christmas/Birthday wish list stat!
Short term pain.
Tip!
If you've got boys like mine they'll probably think it's a laser beam gun and try to run away with it, so keep this weapon of hair destruction away from their beady eyes!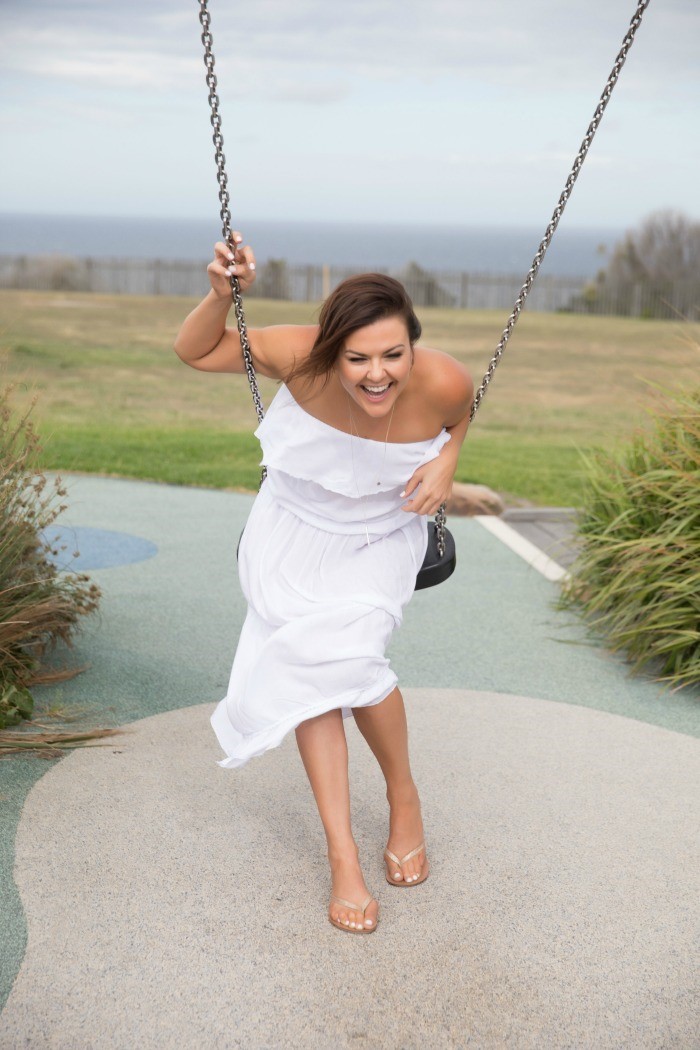 Remington i-LIGHT®  PRO+ Face & Body IPL Permanent Hair Removal $799.95 available at Harvey Norman, Shaver Shop, Myer and Target.
More Fox in Flats: