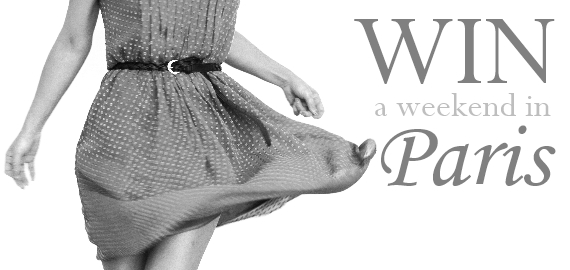 By Andrea for Blue Illusion
Have you ever been to Paris? Sadly I haven't. But it's on my Bucket List and I'm determined to get there one day.
It's such a dream of mine that for years I've been collecting snippets of info about Paris and storing it in this velvet lined box.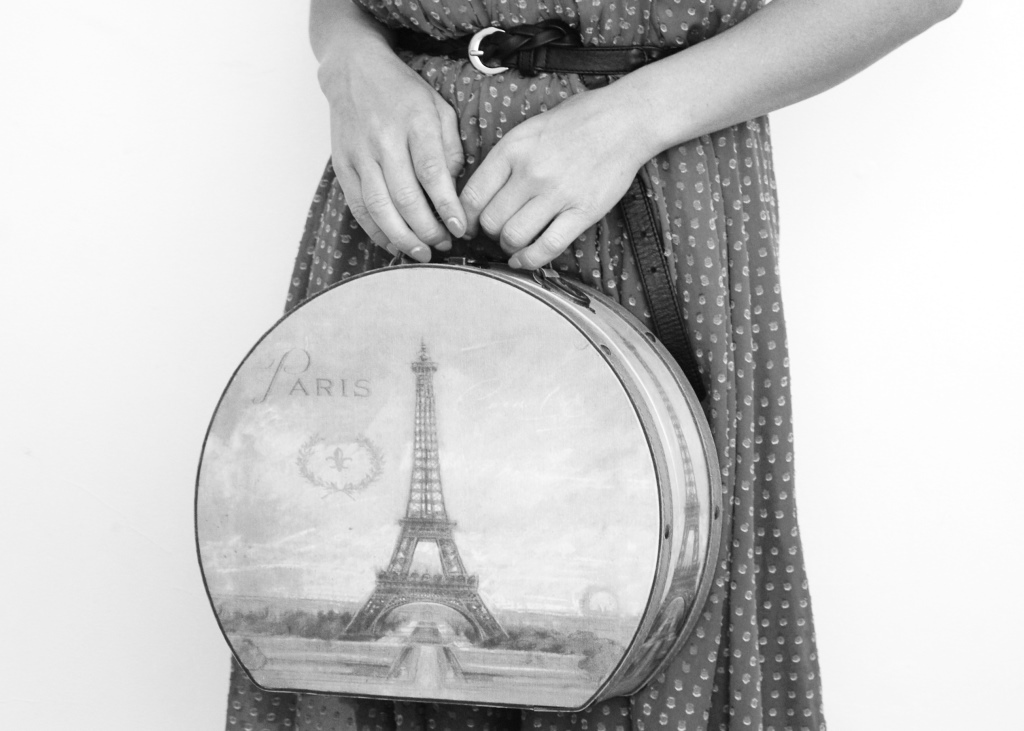 It contains hidden treasures about the city that I've torn out from magazines: scrawled hand-written notes with tips from friends who have been there, restaurant reviews that make my mouth water, and ideas for routes to take as I'd wander through the arrondissements of the city.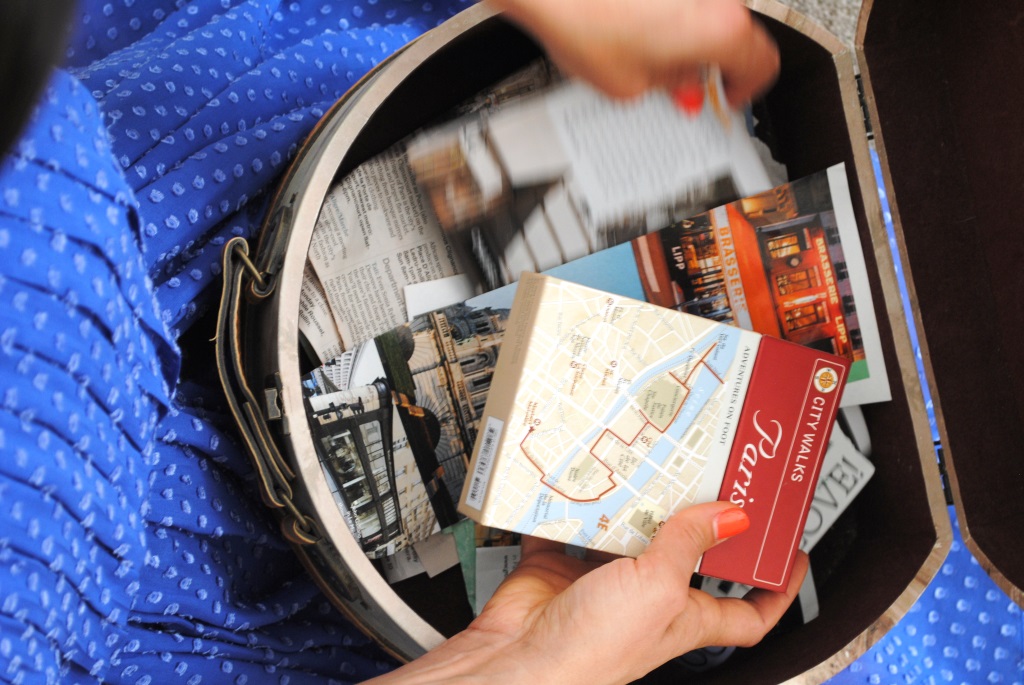 From time to time I open up my 'Paris box' and day-dream about the way the air will smell, how the bread might taste, and what I might wear, while humming Ella Fitzgerald's classic "I love Paris".
I think this little silk dress from Blue Illusion would fit right while sipping a latte on a street-side café – oui?!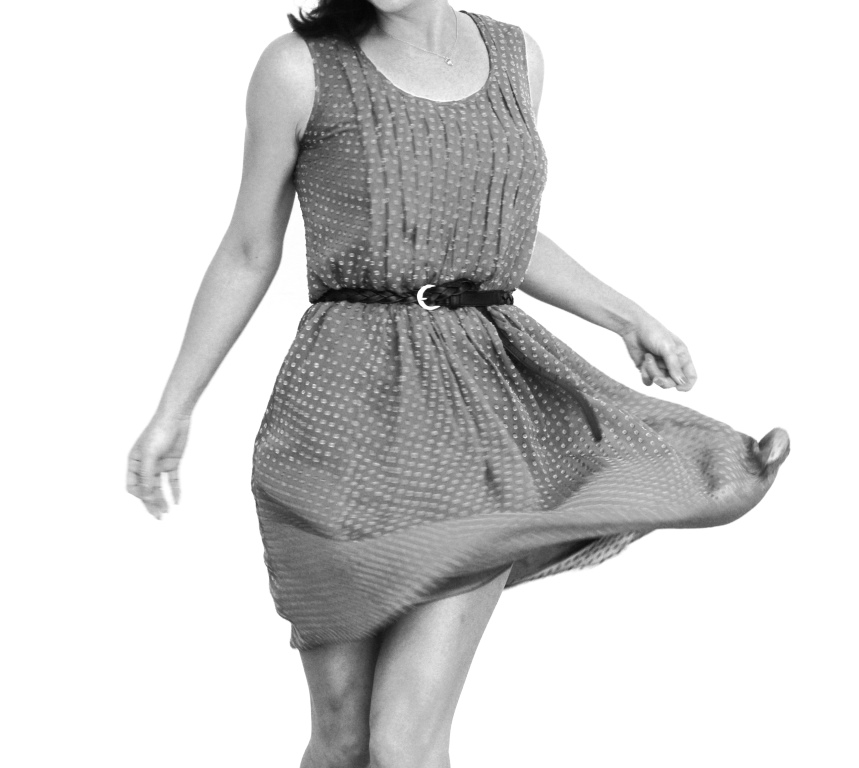 The dress if from the Blue Illusion Spring Summer 2013 'Art Series' collection, inspired by the French Impressionists and key artists from the time.
With it's dainty embroidered polka dots it reminds me of one of my favourite artists of the time, Georges Seurat, who used a technique derived from Impressionism called Pointillism – basically a series of small dots applied in patterns to form an image. Van Gogh also used a similar technique throughout his later career (See Mr Kirk, I was listening in Year 12 Art History Class!)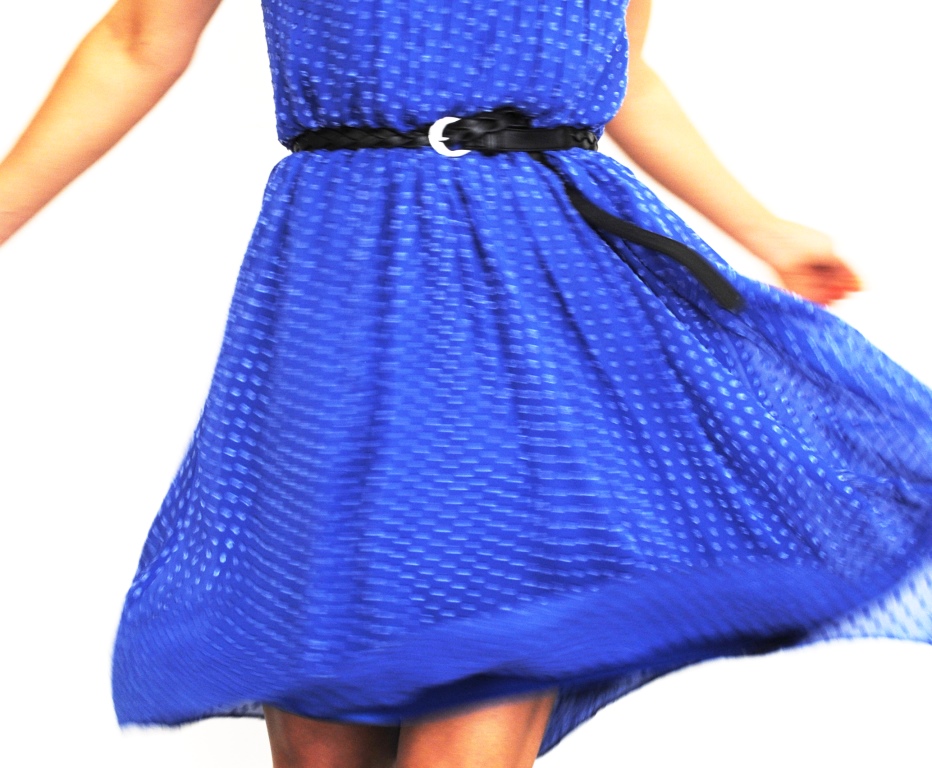 Blue Illusion Spotted Silk Dress $199
The campaign for the Blue Illusion Spring Summer 2013 'Art Series' collection was photographed in Claude Monet's house & garden at Giverny, France. Yet another place I dream of visiting one day. Le sigh!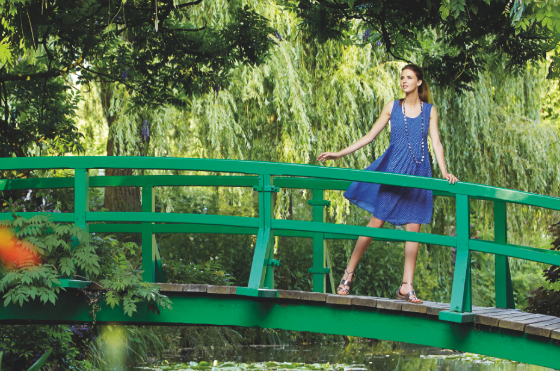 'Win A Weekend' in Paris
And so that one of us can do more than just dream, Blue Illusion are generously giving away a weekend to Paris!
Valued at $10,000 the winner will be able to create their own bespoke Parisian experience, choosing anything from their hotel to destination.
To enter, simply hop over to the Blue Illusion website HERE and tell us how you'd spend your 48 hours in the City of Lights.
Where would you go?
What would you see?
What would you eat?
And most importantly, what would you wear?
Make sure your answers are less than 60 words, and get creative Foxes for the chance to win this amazing prize.
And promise me if you win you'll send me a postcard? I'll slip it straight into my 'Paris box' with my other treasures.
Good Luck (or 'bonne chance les amis' if you paid attention in French class!)
More Fox in Flats: