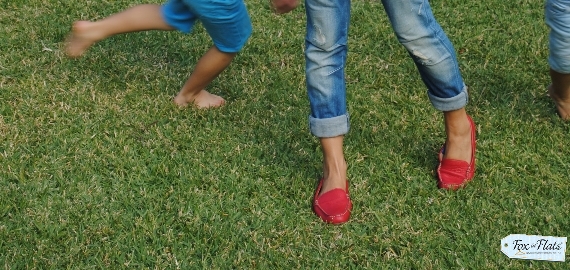 This post is sponsored by The Athlete's Foot 
When we conducted the Fox in Flats Survey on Motherhood and Fashion, almost a quarter of respondents said the single biggest fashion issue they face since having kids was "being able to find clothes that are stylish, comfortable and practical."
And it's especially pertinent when it comes to shoes.
We've all got our go-to faves to wear when we're with the kids – ballet flats, sneakers, boots, sandals and thongs topped the list in our survey.
But I'm sure there are more options out there just waiting to be discovered. That's why I'm always on the look-out for alternatives that can deal with our action-packed days, which are also loaded up with scoops of style.
The Athlete's Foot has started stocking a range of casual shoes that claim to do just that. So I took their top-seller, the Seaworthy II from Rockport for a spin in my world to see how they fared.
Seaworthy II from Rockport $149.95 from The Athlete's Foot
Fun at the beach
Most weekends, I make a point of feeling the sea air on my face and the sand between my toes. The boys are crazy about chasing seagulls, and we love climbing around the rocks together, peering into the kingdoms that live in the shallow rockpools.
Usually I wear thongs for this gig, as they're waterproof and easy to slip on and off. But how did the Seaworthys go?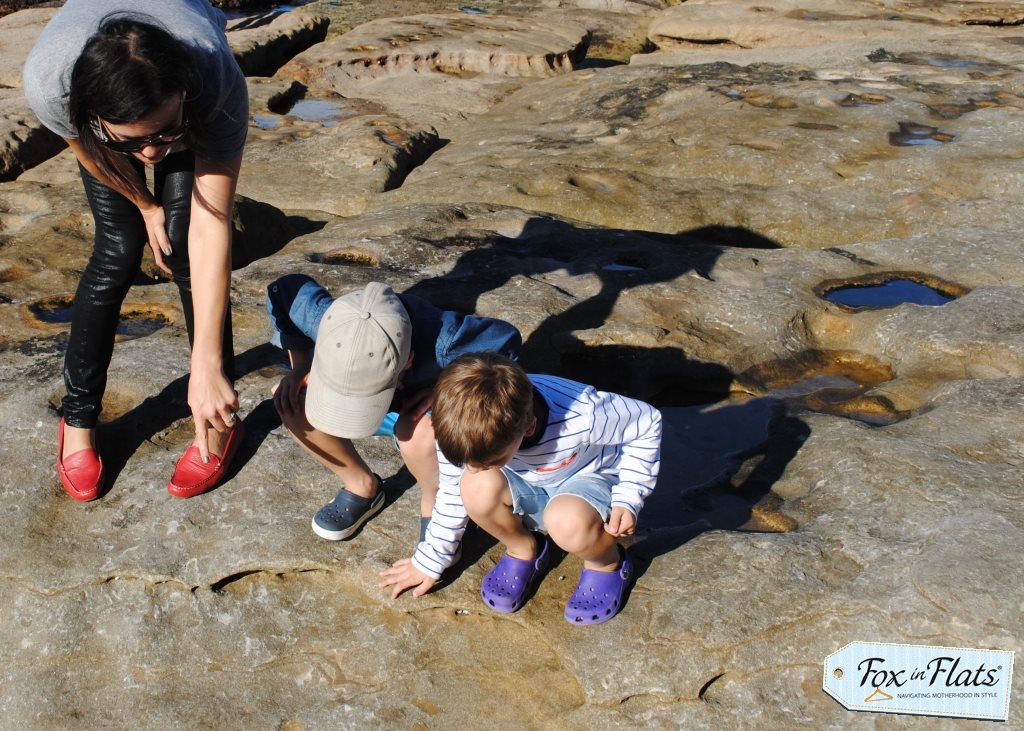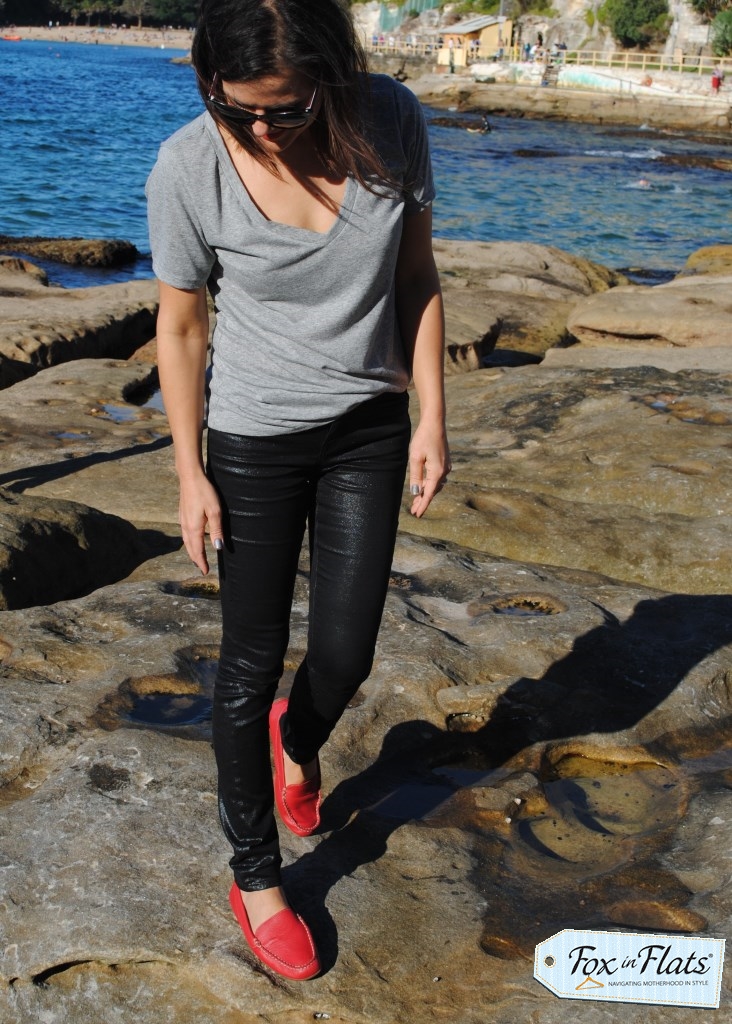 The verdict:
Better grip than my thongs, as they have a gum-rubber outsole. And they easily stood up to the inevitable splashes and surf spray because they're made of washable leather. As an added bonus, they hid my toenails, which are overdue for a fresh pedi!
The playground
Gone are the days of gently shadowing my kids in the playground to make sure they don't hurt themselves while they're learning to walk and climb. These days a playground visit includes games of chasey, the requisite push on the swings while they scream "Higher! Hiiiiiigher!!!!" and making sure they don't hurt the little ones around them as their ever-growing gangly legs gallop them blindly around the soft-fall ground.
Usually I'll wear a pair of Converse to the playground so I'm ready for action.
The verdict:
Better support than my Cons, as they've got special material, Adiprene and Adipene+, which absorbs shock and feels springy. All the better to chase those little cheeky monkeys, pin them down and cover them in tickles!
Kids' Parties
We threw a party for one of my boys recently, and returned home with a couple of wild-eyed, sugar-amped sweaty kids, and my beautiful butter-yellow brogues stained with butter-cream icing.
Ladies without kids, or those with teeny-tiny babies, BE WARNED:
Slicing and distributing cake to a horde of 5 year-olds is akin to being Ryan Gosling walking into a bar full of thirsty dames steamed up after a Manpower show while holding a magnum of Veuve. Nothing remains clean or dry."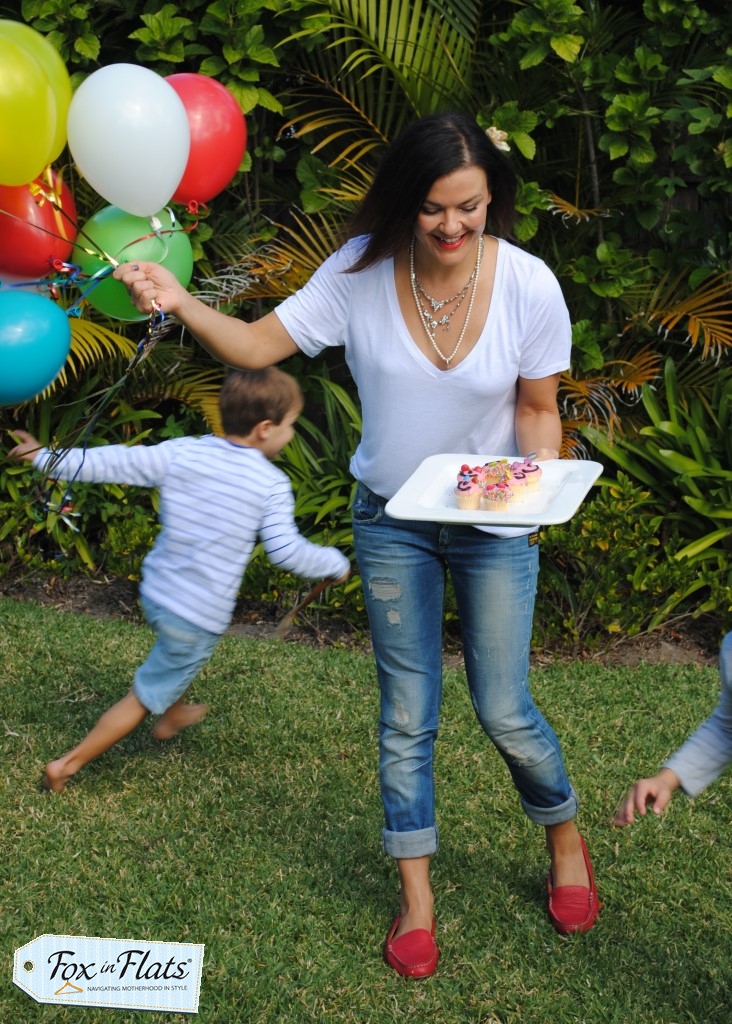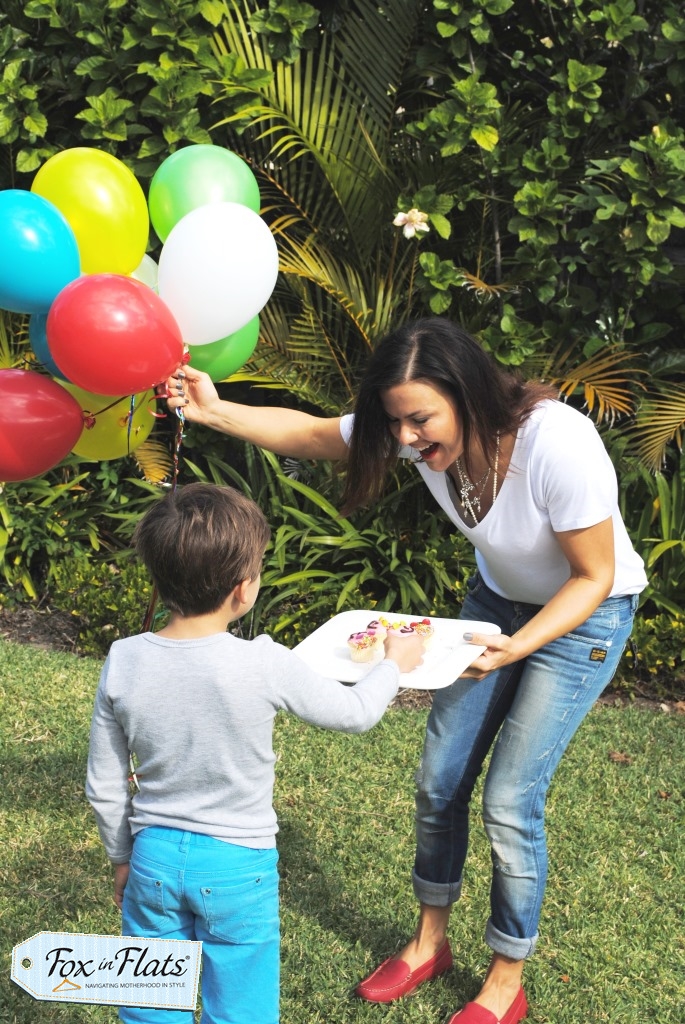 The verdict:
Even after stepping on a cupcake, and inadvertently 'catching' a dripping ice cream cone, these shoes came up as sweet as the party-boy's face after I threw them in the washing machine to get clean. Yup, the leather on these babies really is machine washable. If only my chocolate-covered children were too…
Seaworthy II by Rockport, $149.95 are part of the casual range at The Athletes Foot. Find your closest store here and let them help you find your perfect fit, or shop online.
How do YOU judge whether a pair of shoes are stylish and comfortable?
Each answer will go into the draw to win a $100 The Athlete's Foot gift card, and the winner will be judged on their creativity.
The legal stuff:
The prize is a $100 gift card redeemable at The Athlete's Foot.
Entry is open to residents of Australia only.
The promotion period is from 20th of May, 2013 to midnight EST on the 7th of June, 2013. 
You can enter once via the comments section below.
The winning entry will be selected by the team at The Athlete's Foot, and it's a game of skill – so get creative! 
Contest is open to subscribers of the Fox in Flats newsletter only. To subscribe click here.
The winner's name will be published in the Fox in Flats newsletter on Monday 10th of June. You'll have till midnight on Wednesday June 12th to claim your prize. If the prize is not claimed by then, it will be awarded to another entrant of our choosing, and no correspondence will be entered into. 
Entrant must abide by the contest entry conditions listed above. 

More Fox in Flats: