Remember that first necklace your parents gave you when you reached that special milestone? That locket that holds an ageing photo of someone you love? Those beads you haggled over with a stall-seller while on holidays? Or that stunning statement necklace you treated yourself to just because you're awesome?
It's time to bring them and their mates out to play again, as one of the best recent trends is all about having your favourite neck-candies jingling and mingling together.
We first reported on the 'neck party' trend back in June – and it really is one of the most fun and easy ways to accessorise. The concept is simple: pile on a stack of your favourite neck adornments, all at once. The more the merrier, just like a party!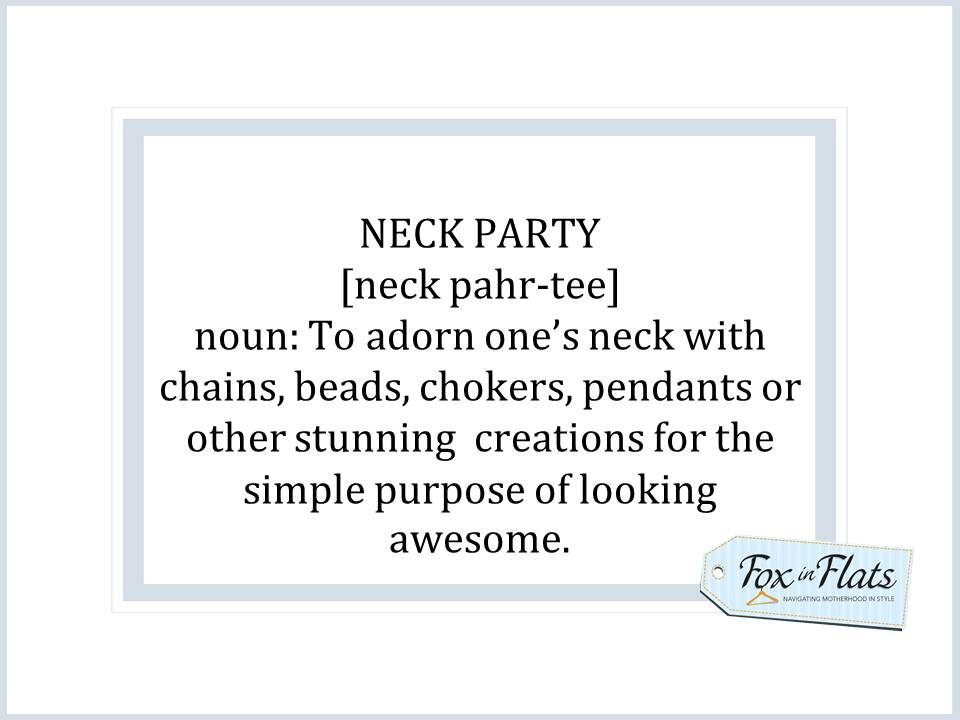 What defines a neck party?
Some say "Two's company, three's a crowd, four's a party." Personally, I think that if you've only got two people and the chemistry's great, then there's no reason not to dance on tables, and the same goes when latching onto this accessory trend.
As for the 'dress-code', for your 'neck party', here's some tips:
Create great chemistry – just like at a regular party – by experimenting and being adventurous.
Try different combinations to see which necklaces work best together. Just like compiling a great guest list, it's worth having a think about who will get along best with one another.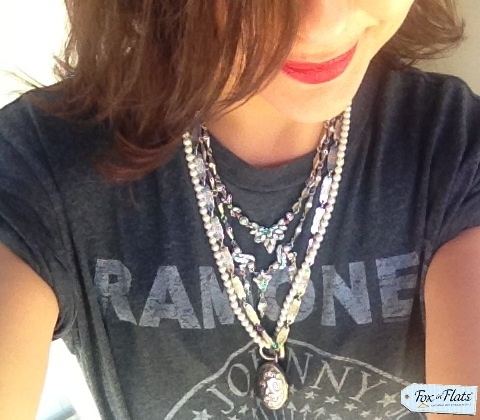 Combine delicate chains with vintage pearls, wooden beads and chunky costume jewellery – a juxtaposition of textures makes for a real conversation starter.
Love a theme party? Choose a favourite style of necklace, and build a theme around it.
Like a great DJ set, the aim (and the creative opportunity) is to have each necklace merge seamlessly into the next. So experiment with different lengths, materials and styles until you find a combination that falls together well.
Different shaped necklaces made from similar materials party together like Paris and Nicky Hilton – it's in their DNA.
Dig out those crazy necklaces and chokers your kids, nieces and nephews have painstakingly made for you, and wear them with pride.
If you're prone to giving your loved ones tight mama-bear-style hugs, or you have a tiny baby, skip the sharp, chunky, metallic necklaces. Instead, pile on necklaces woven with coloured fabric, made of soft leather, or created with tiny, gently curved beads.
Changing nappies 8 times a day? Long necklaces will only end up dipping into the diaper. To avoid being a party pooper, keep your necklaces partying around your collarbone.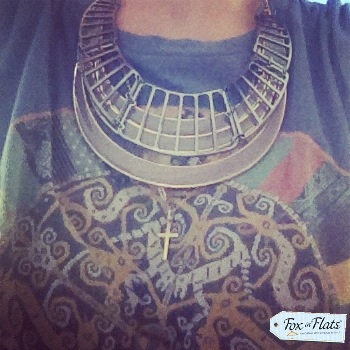 Take a look at Fox in Flats on Pinterest where we've curated some of our favourite 'neck party' pics.
And check out 7 ways to wear a statement necklace without looking like you raided the dress-up box – these tips still apply.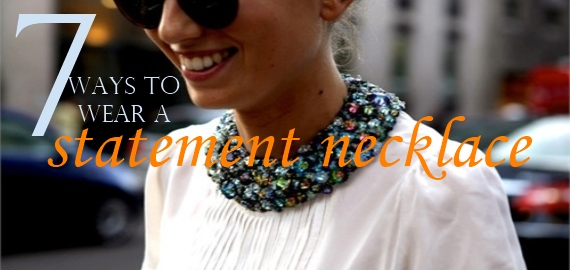 And if you really want to neck party like a rock star, don't forget to include the groupies – the background players that set the scene.
Pull your hair back, up, and away from your face to keep the focus on your necklaces and to reveal that subtly sexy curve at the nape of your neck.
Keep your top simple – you don't want to distract from the necklaces up there dancing on the podium.
Similarly, accompany your neck party with small earrings, or simply go without them.
Party hard dudes! 
More Fox in Flats: