Nothing can update your outfit faster – or hide tired eyes better – than a great pair of shades.
In fact, wearing sunglasses is one of the top 12 tips for looking good when you have kids from 150 mums who completed a survey for Fox in Flats.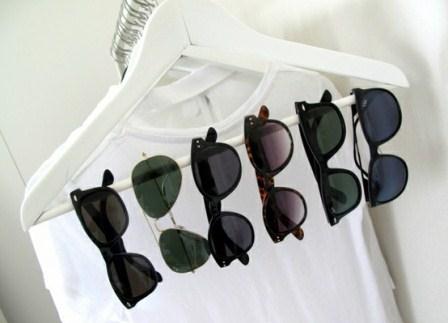 Yet, if you are anything like me, your sunglasses probably get scratched as often as I've scraped our massive 4 wheel drive people-mover, and knocked around worse than a pinata at a 4 year olds birthday party.
Why not save your designer sunnnies for non-kid outings, and build up a wardrobe of cheap and chic sunglasses?
The best on the net for less than $40 a pop:
Smack bang on trend, and all sunglasses are $29.95.
Mostly classics, starting at $19.95.
Great range of funky shades, all styles under $39.95
Huge range of classics. Offers 14 day money back guarantee. All styles under $19.95.
The hottest sunnies around. Most under $36.
Offline, explore thrift stores and small independent boutiques for unique styles, check out chemists, and keep an eye out for sales at optometrists where they usually offer significant discounts.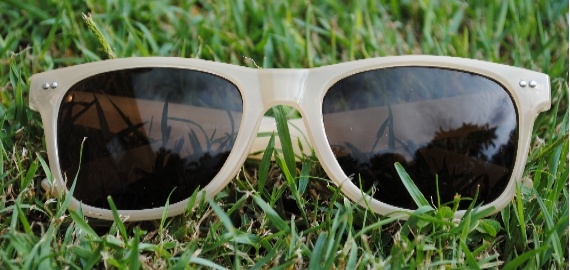 Protect your eyes.
Look for a sticker saying the sunglasses conform to Australian Standards, and you can be sure they are ok for protecting your eyes from harmful UV rays. Australia was the first country to introduce standards regarding sunglasses in 1971, and updated these to include a minimum UV standard AS 1067 in 2003.
My sunglass wardrobe?
One of my mum's style tips was to build up a wardrobe of sunglasses, and I've heeded her advice. At last count, I had about twelve pairs of sunglasses of different shapes, colours and sizes. The best bargain buys being the blonde Wayfarers, above, for $15.99, and a Wayne Cooper pair purchased on sale in an optometrist nearly a year ago for $60 that look identical to these sunglasses worn by Rachel Zoe. Score!
How many pairs of sunglasses do you have, and which were your best bargain?