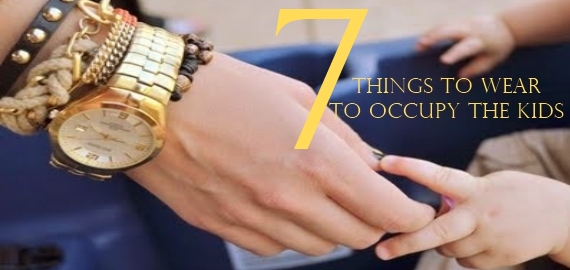 Raise your hand if, like me, your pre-kid picture of motherhood involved daily yoga, learning a new language and spending a lot of time chatting merrily with friends at cafes?
I thought so.
The realities of life with a baby might have put paid to the first two, but clever dressing can still salvage the third. Wear the right accessories and you become a human playground; a fun place for a wiggly baby to sit and play while you actually get the chance to finish your latte.
Here's 7 tried and tested things to wear to occupy the kids.
1. Black and White
Stark contrasting colours enthrall new babies, so distract your newborn with a black-and-white patterned top. This one gets bonus points for having button-down breastfeeding access, draping to hide a mummy tummy, and frills for bigger babies to play with. Winner!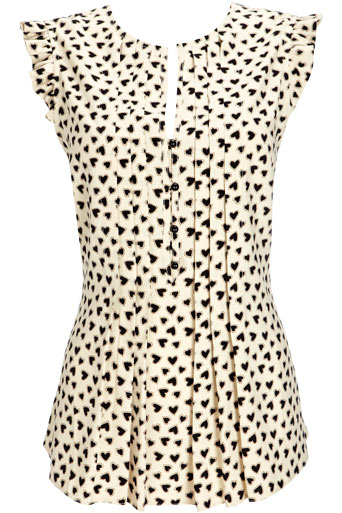 BLACK HEART FRILL SLEEVE TOP Was $58.00, Now $46.00
2. Amber
As well as being a stylish addition to a grown-up's outfit, amber jewellery is believed to help babies with teething pain. Grab this cascade-style necklace for yourself and a teething necklace for your bub at family-owned Sydney business, Flower Child.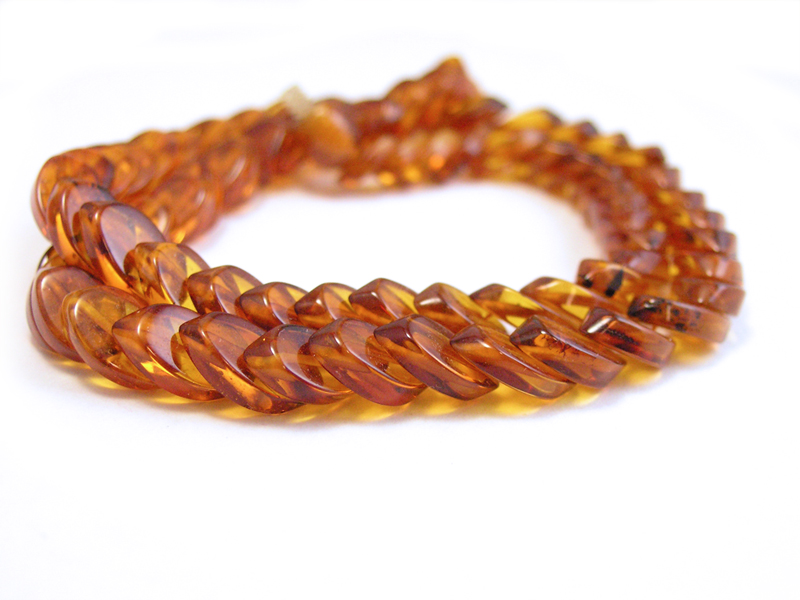 Amber necklace from $44.95 at flowerchild.com.au
3. Chunky Necklaces
Big beads are a winner with playful and teething babies, and if you're breastfeeding, a long beaded necklace is super easy to swoop out of the way. Look for necklaces with individually knotted beads instead of a string – these help avoid a big bead spill if the string happens to break.
Featuring ribbons, bright colours and tooth-proof resin beads, this necklace rates high on the baby distractibility index.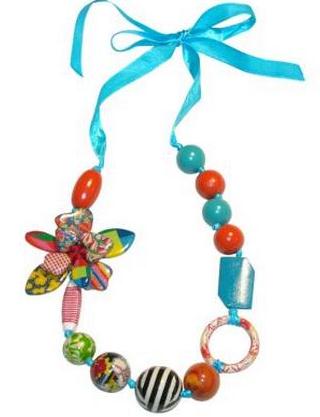 Ruby Olive La Rambla Floral Necklace $65 The Iconic.com.au
4. Zippers and Embellishments
Zips, clasps and buttons are all fascinating to babies learning how the world works. Don't be afraid of the skinniness of these cute jeans – they're stretch cotton. Your lap-bound little one will love playing with the decorative zippers.

PAIGE zipper skinny jean $235 farfetch.com
5. Rubbery Textures
I don't know about your babies, but mine seems to be teething constantly. A brightly coloured, rubbery watch band often does the trick when she's in the mood for some chewin'.
This watch's slap-band style makes it fun for bigger kids too! And at just over $30, you won't mind if your little one sinks a freshly cut tooth in.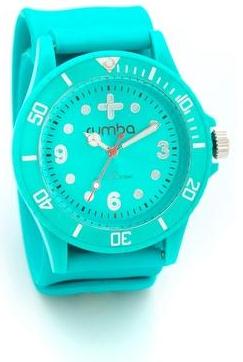 RumbaTime Electric Wave Perry Slap Watch $30 Shopbop.com
6. Sunglasses
What baby doesn't like gnawing on a pair of sunglasses? Now you have an excuse to buy a new pair – so try one of these:
Aviators
These aviators are made from hardy plastic instead of the usual metal, meaning they'll be tougher to withstand playful little hands. They're cheap as chips at less than $5 – buy one in every colour!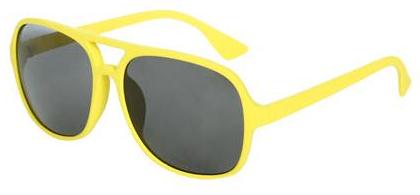 Rubberized Aviators $1.99 wetseal.com
Wayfarers
Ever since Tom Cruise slid onto that scene in Risky Business in a white shirt, undies and a pair of black Wayfarers, we've been loving these. Give your kids a (cough) taste for the style while they're young.

Ray Ban Wayfarer $127, visiondirect.com.au
Classic Glamour
Designed by one very stylish celebrity mum, these House of Harlow sunnies will keep youngsters amused when they're not disguising your sleep-deprived eyes.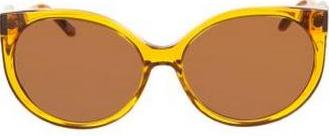 House Of Harlow 1960   Robyn Sunglasses $229, The Iconic.com.au
7. Piles of bangles.
Kids love parties, so a jingly, jangly arm-party will keep them occupied – without added colours or flavours. Check out our mega-gallery of stunning arm-party combos from Fox in Flats readers, here.
So before your next coffee catch-up, kit up on these fab accessories to help ensure you won't be that mum frantically gesturing for the bill five minutes after sitting down. And of course, while these items are fun for babies, they are not designed to be toys, so ALWAYS supervise your little one.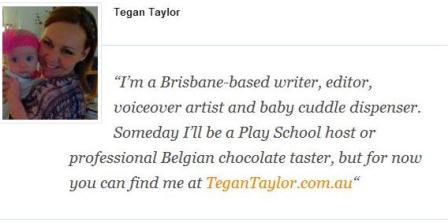 What's your best tip for occupying the kids so you can have un-interrupted coffee time?