Many things influence our personal style, yet some of the strongest lessons come from our mothers.
Here, a bunch of Fox In Flats friends share the biggest style lessons they have learnt from their mothers, and I recount the sunnies, sunglasses and smiles of my mum, Jan.
Build a suite of Sunglasses.
My mum loved her sunnies, and would change them often to suit the latest trend.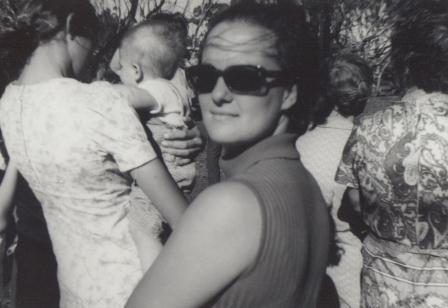 I've taken this style advice on-board to the extreme, and have drawers full of them. Plus, they hide my tired sleep deprived eyes, and provide an instant style update to the most boring of outfits.
Trawl for Vintage.
Bronwyn, one of my besties from school shared:
My Mum introduced me to the joys of op-shopping. As a teen I wore vintage way before it was cool. Back then it was still easy to find gorgeous 50s and 60s dresses and jackets for a couple of dollars. Now you have to be a little more persistent and a lot luckier to find real vintage gems but that makes a real find even more exciting!"
Coordinate your colours.
Louise-Anne, a Fox In Flats friend, shared:
My mum likes to colour coordinate and detests using colours that do not go together."
Like Madonna, Be Immaculate.
Mother to one of the main girls in my life – my god-daughter Lucy – my friend Cath shared her mum's tips:
Always wear make-up.
Check the mirror before you leave the house.
Keep everything – you never know when it might come back into fashion.
Never leave the house unless you are comfortable running into people the way you are dressed.
Classic and comfort.
My niece Jacqui said this about her mum:
"Mum always told me:
–          Dress for comfort
–          Always opt for a size too big, rather than too small
–          Wear what works for your figure (whatever that may be)
–          Classic lines, shapes and colours always work best"
Keep it simple.
Fashion designer Sara Phillips who works closely with her mother, shared:
My mum always says simplicity is the strongest style asset you can have. Classic understated pieces are now always my favourite.
Crowns and tiaras are not just for royalty.
When she was 19, my mother was crowned the local beauty queen. You can see from this photo her obvious thrill the moment that crown touched her bouffant hair-do.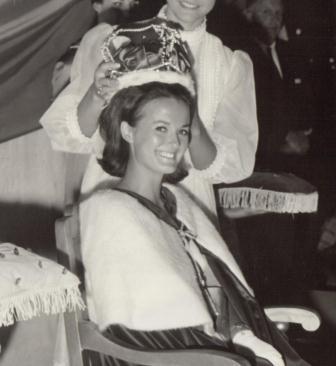 My mum being crowned Loxton Mardi Gras Queen, 1968.
And like her, I feel that same frisson of excitement when I'm within spitting distance of a tiara. I've heeded her advice and wear a tiara any chance I get.
Did I wear one at my wedding? Of course!
Would I wear one grocery shopping? If I wasn't afraid of the men in white coats coming to get me, then yes. Hell yes I would!
Layer it.
My buddy Meg confided this about her mother:
My mum always looks great in layers of cotton, for example, long skirts with two t-shirts and a scarf, finished off with a pair of silver earrings. She always looks so graceful when she is dressed up, and it suits the older woman she is now."
Don't keep it for a special occasion.
Frannie, whose daughter my 7 year old son is planning to marry, emailed me this:

"My mum, no matter how she is dressing, always wears one thing that is a little colourful, loud, interesting or just plain 'out there'. It is usually in the form of accessories such as fabulous earrings (even with a track suit) a leopard print scarf or a really beautiful necklace. She buys a lot of quirky things from vintage/op shops so she doesn't necessarily spend lots of money and has lots of items that you don't see anywhere else. She also says there is nowhere that you can't wear your best clothes depending on your mood……..she says life is too short….."
Build a wardrobe of fragrance.
Liana, my sister-from-another-mother, summed her mum's top style lesson succinctly:
Perfume."
And I can attest, the women from that family smell really goooooood.
A smile is always in style.
And regardless of what you are wearing, or how you are feeling, a smile is the best accessory.
My mum was diagnosed with breast cancer when she was 26. So young, and with two small children. The emotional devastation, and physical agony over next ten years until she died is something I can only slightly begin to comprehend now.
Yet all I ever saw, and what I always remember, is her sunny, smiling face.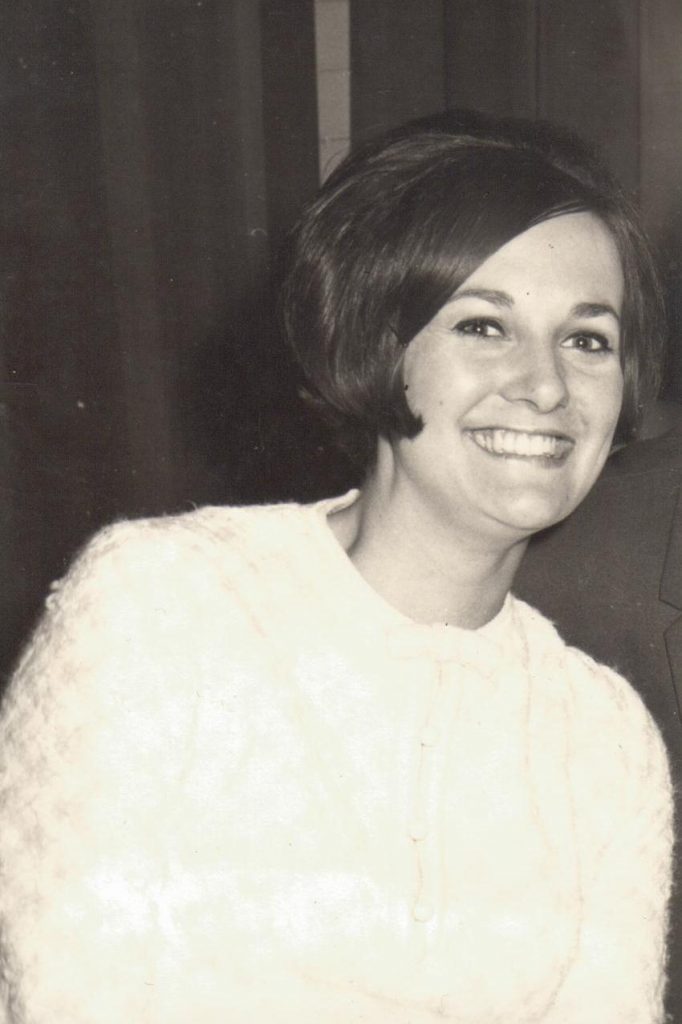 Thanks for the lesson, mum x.
And to all mums today, whether young or old, near or far, have a wonderful, happy, and grin-filled day.
What style lessons did your mum teach you?

More Fox in Flats: