If you've got little girls, they'll be into unicorns.
If you've got little boys, they'll be into farts.
This lip balm's gonna thrill them both, and give you fantasy-like lips. Win. Win. Winning.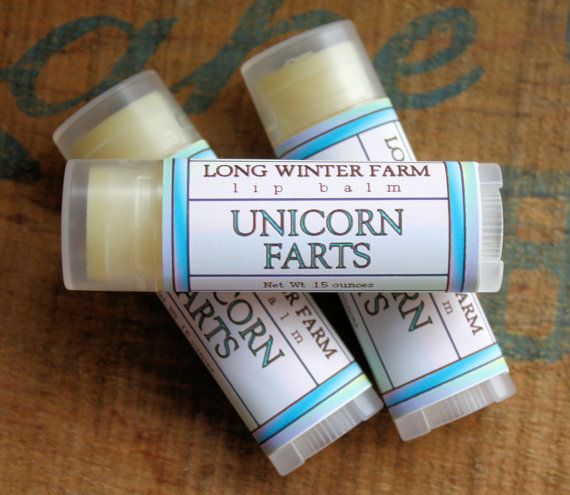 Tasting like spearmint and pink fairy floss – which is what unicorn farts apparently smell like – these little tubes of beeswax are available for $4.00 a tube here.
The only other alternative to finding out what a unicorn 'pop' is all about? Track down a unicorn, feed them baked beans, and wait for them to say "pull my finger".

For more Fox in Flats: