By Andrea Michelle for Olay
Back in the day my Mum used to use Oil of Ulan and I've always associated the brand with fresh, beautiful skin like hers. Over the years, it's rebranded itself – like many global companies – to Olay, but I've remained a fan because it's cost effective, it works, and I can pick it up during my grocery shop.
Yet little known to us, they've been working like crazy behind the scenes over the last 10 years to deliver the highest level of skin care technology, but still at the prices and with the availability we have always loved.
And they've taken the guess work out of what skin care to use at a certain age.
Thing is, as we get older, our skin cell metabolism slows down – just like our bodies do – affecting their ability to renew themselves. This isn't new news. Of a certain age you can tell that by looking in the mirror.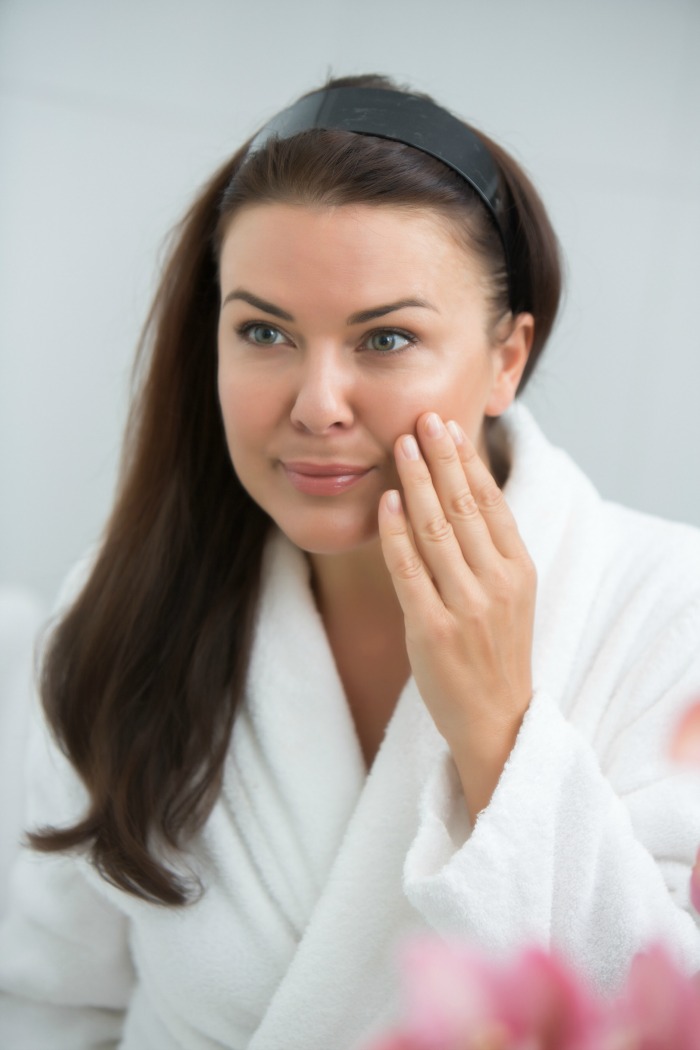 Yet even as a 43 year old, I approach things like botox and fillers with extreme caution. I want to grow old gracefully and with the same face I was meant to have.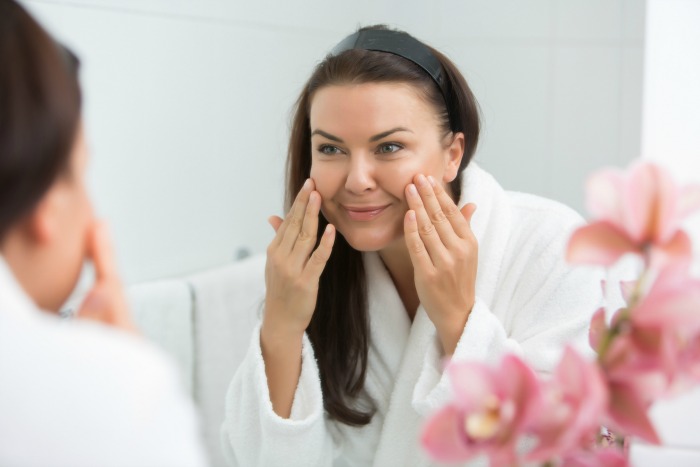 The mad scientists at Olay have managed to design a bunch of pioneering products with anti-aging activities that boost cell renewal for faster, more noticeable results.
Since before Christmas I've been using the range – in particular the Olay Regenerist Miracle Boost Youth Pre-Essence, combined with the Olay Regenerist Micro-Sculpting Cream morning and night.  And despite those summer days being toughest on our skin, these babies have undoubtedly left mine looking fresher and more youthful.
Whether you've used a pre-essence or not in your daily routine, it's time to. I'm a huge advocate, and have been doing so for years. It's a quick and easy step between your cleanser and moisturizer.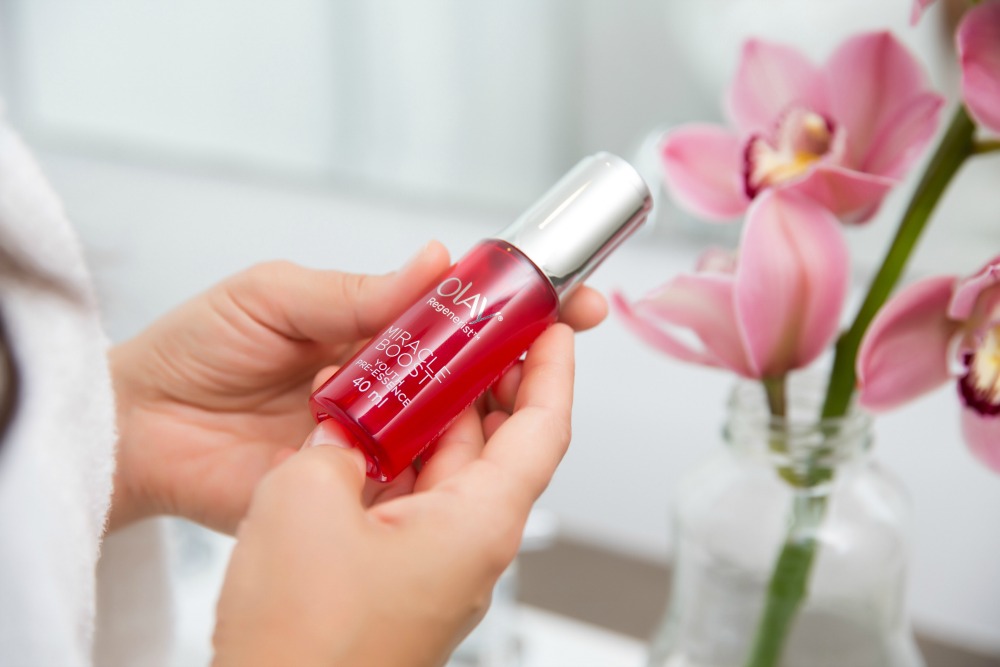 Simply dispense the pre-measured amount of Olay Regenerist Miracle Boost Youth Pre-Essence into your palms, and pat gently all over your face and décolletage. It'll dry in seconds so no excuses for saying you don't have time.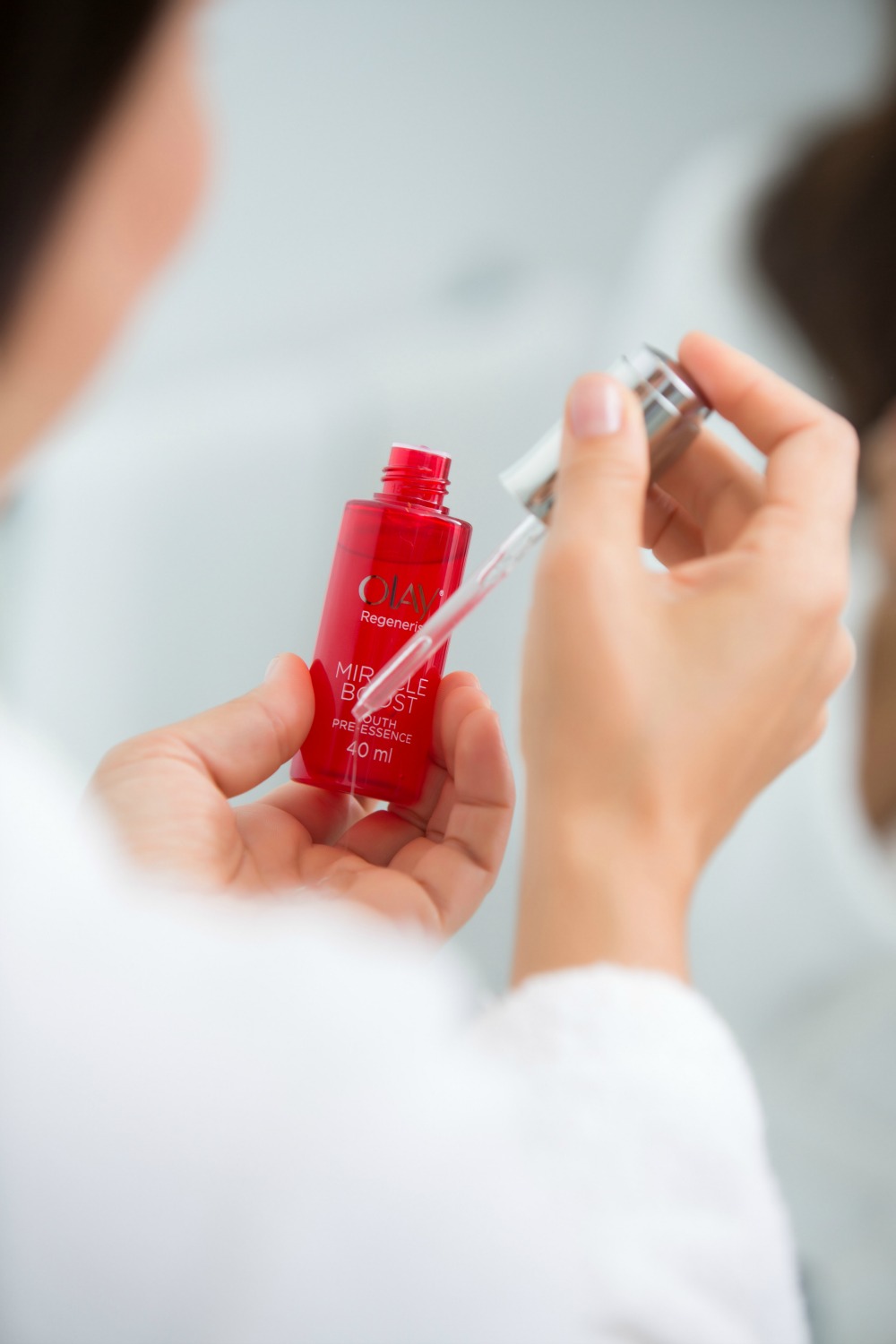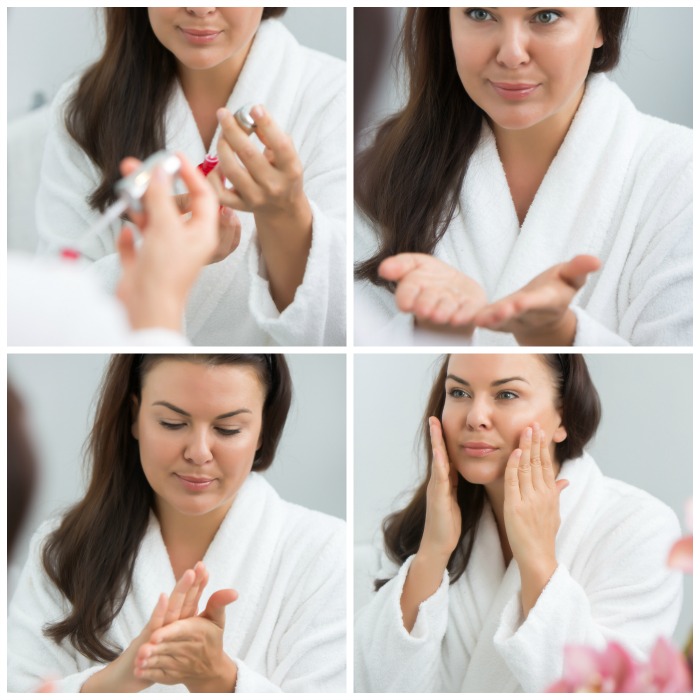 Follow with a scoop of Olay Regenerist Micro-Sculpting Cream in the same manner. I've loved this product as it keeps my skin feeling hydrated without that heavy sticky feeling or residue that you can often get from rich face creams.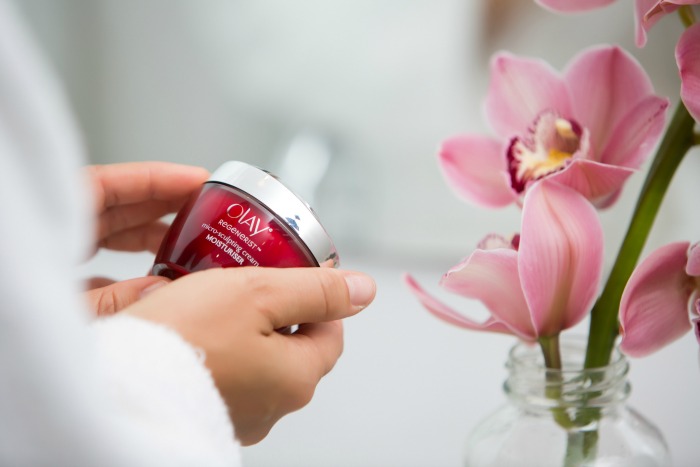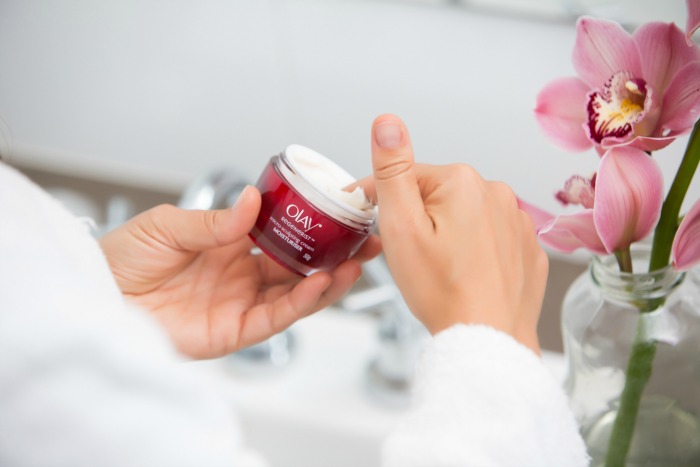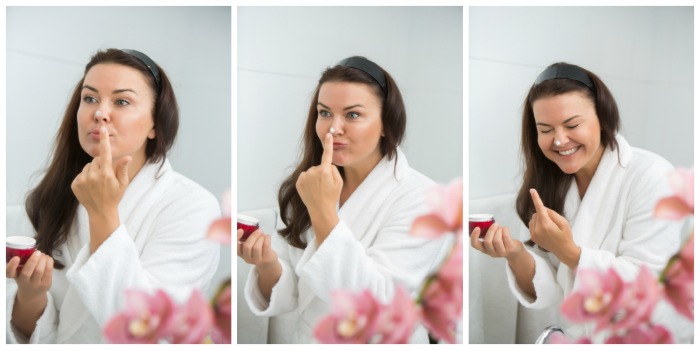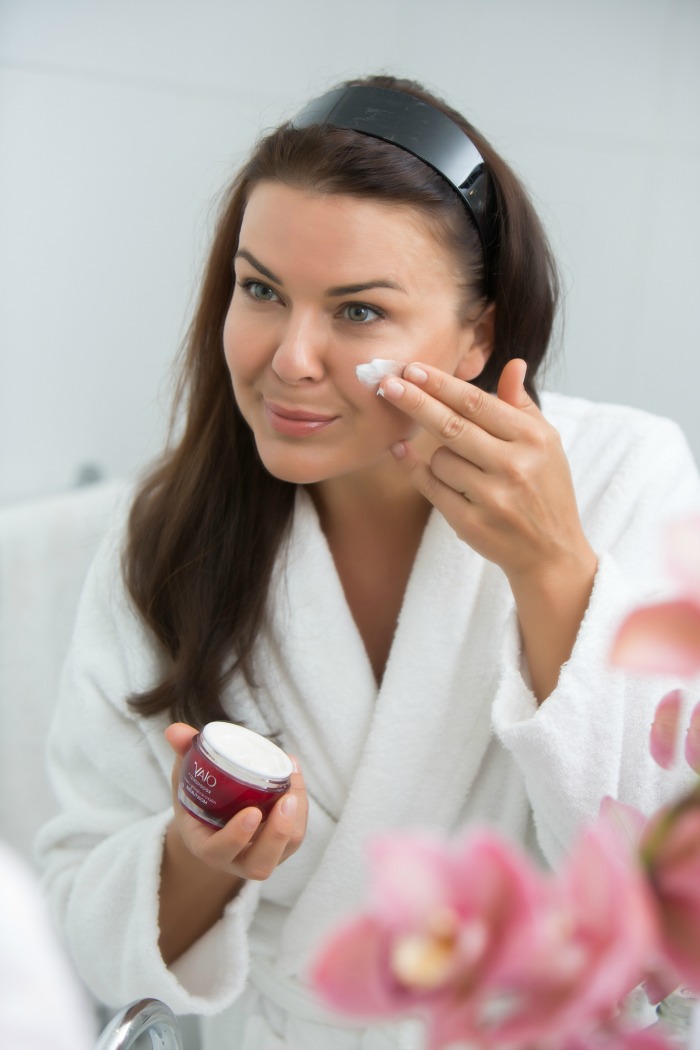 These two used together over about a month – like I did – work like The Wonder Twins. They really do activate!
After 28 days of trying the combo, the texture of my skin improved and looked fresher (despite all those summer beach days!) and I noticed a reduction in wrinkles, particularly in those areas we need more support as we age – the brow and jaw line.
There's a whole back up range around this too which complemented this Miracle Duo – a beautiful Revitalizing Cleanser that I used in the shower daily, an eye serum that was moisturizing without any greasiness (read: easier to apply eye-makeup afterward), a luscious Thermal Mini-Peel containing glycolic acid and micro-crystal complex that has a surprising yet divine self-heating formula that leaves your skin renewed and more able to absorb the other products, and a Micro-Sculpting UV Cream with broad spectrum SPF 30 that's perfect for day to day use. I'd often layer the UV cream over the Micro-Sculpting Cream for extra protection – whether you choose to do that or not, a broad spectrum product with at least SPF 30 or higher is essential for younger looking skin.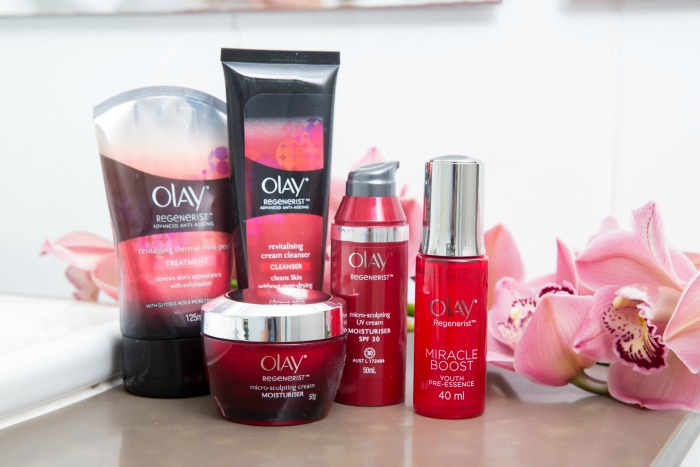 Olay Regenerist Miracle Boost Youth Pre-Essence, RRP $39.99
Olay Regenerist Micro Sculpting Cream, RRP $48.99
Olay Regenerist Micro-Sculpting UV Cream SPF 30, RRP $48.99
Olay Regenerist Revitalising Cream Cleanser, RRP $15.99
Olay Regenerist Thermal Mini-Peel Treatment, RRP $19.99
43 and owning it!"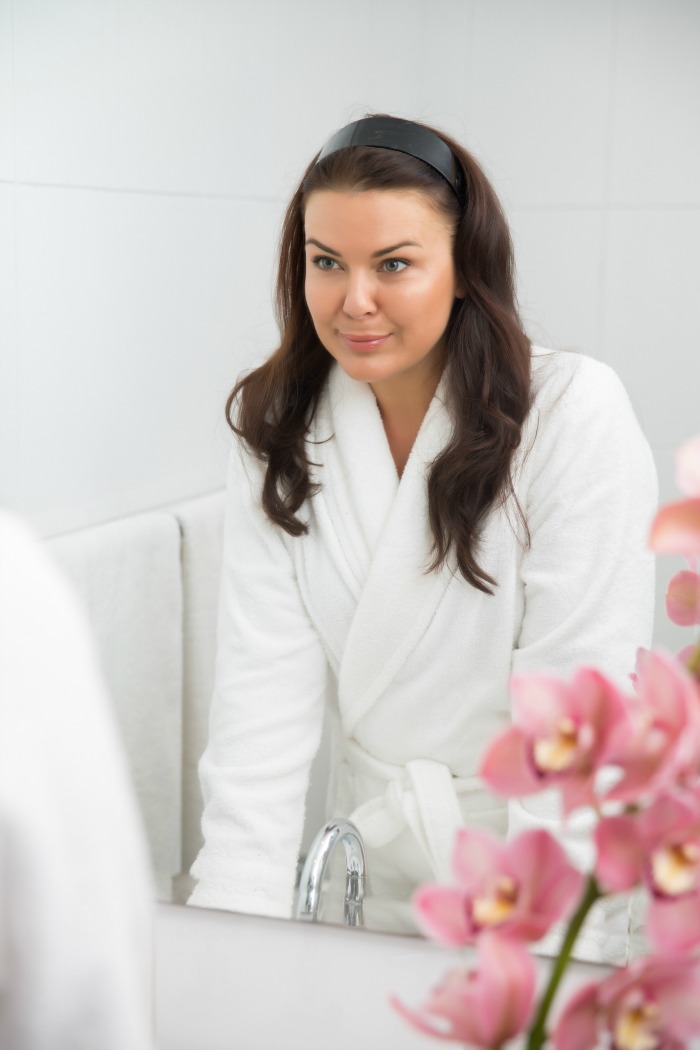 Shop the range online here, or pick these up at your local pharmacy or supermarket.
For more info on the Regenerist range, visit: http://olayingredients.com.au/

More Fox in Flats: