By Andrea Michelle for Sally Hansen
I love being tanned. It makes me look healthier and more vital.
Yet those days of lying in the sun to get a tan are over. We all know about the damage the sun does to your skin, but regardless, as a mother of two little boys, as if I'm going to get time to lie in the sun in one place long enough to get any colour. At our place, it's go, go, go!
The problem is, I find fake tanning at home to be a huge hassle.
While the idea of tanning sprays is genius, I'm yet to find a way to apply it without creating a brown-tinged mess in my bathroom. These should come with a cleaning fairy as a gift with purchase.
Having to walk around in the nude while fake tan dries gets kinda humiliating at my place as my boys seem to find my naked body highly amusing. When they see me in the nudie, they stand shoulder to shoulder pointing, giggling, and chanting "Eeeew, Boobie Girl!" While I try to hold my head high, their taunting still bites.
And just when I think it's safe to apply tanning product, a kid or our tiny dog Sushi pops up from nowhere. This not only startles me – and has, on occasion led to them being sprayed with tanner – but interrupts my 'train of tan'.
So I usually save fake tanning for special occasions, and book in for a spray tan, which involves a whole 'nother level of organization.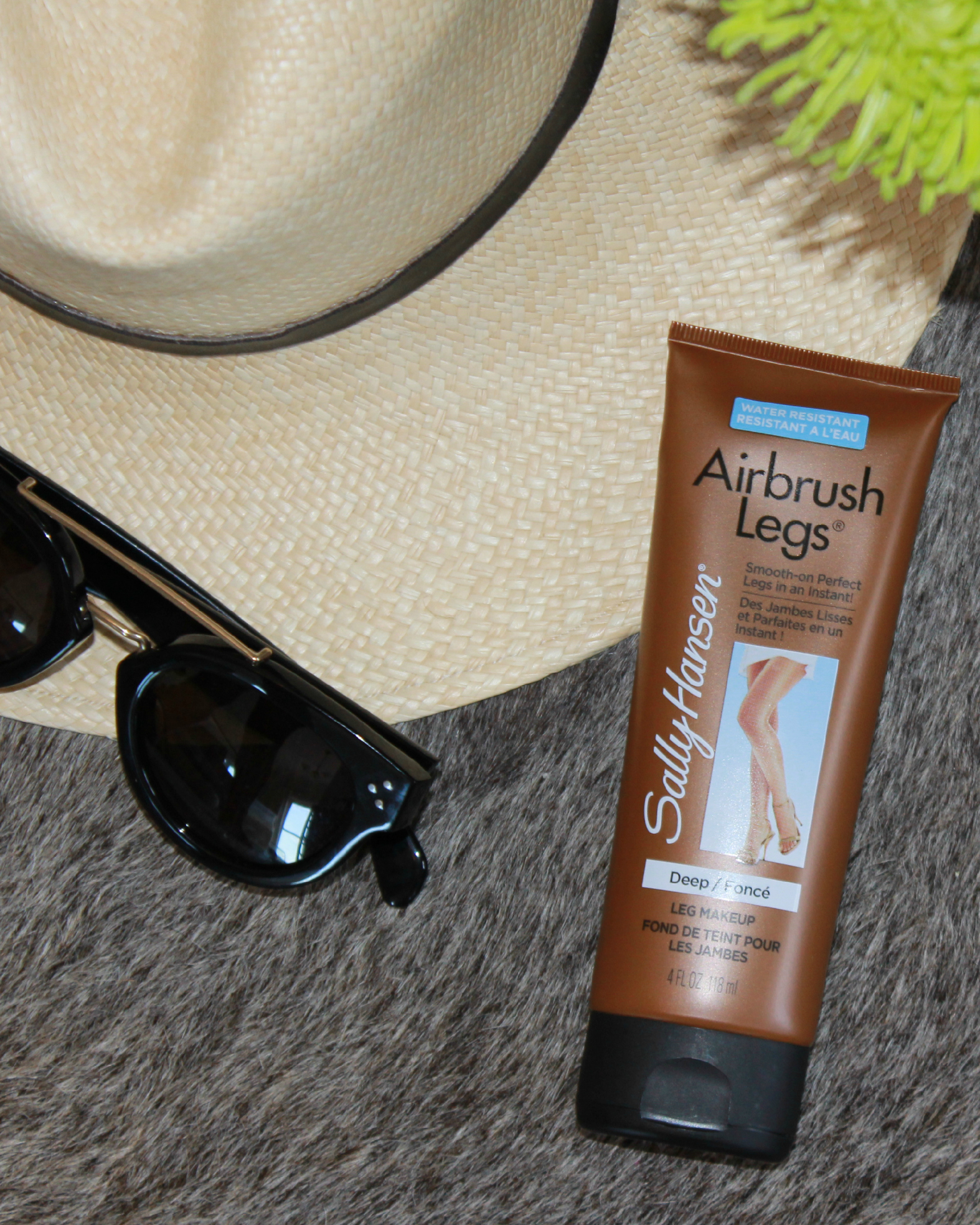 Sally Hansen Airbrush Legs $26.95
It's like makeup for your legs!"
9 reasons Sally Hansen Airbrush Legs is awesome
1. You don't have to worry about all the skin prep stuff.
While they recommend you exfoliate first for best results, I tend to apply it to my skin as is. This is especially perfect for those days when you pull on your favourite skirt and realise, "OMG my legs look like two pieces of uncooked chicken." With, Sally Hansen Airbrush Legs you can brown those drummies without even pre-heating the oven.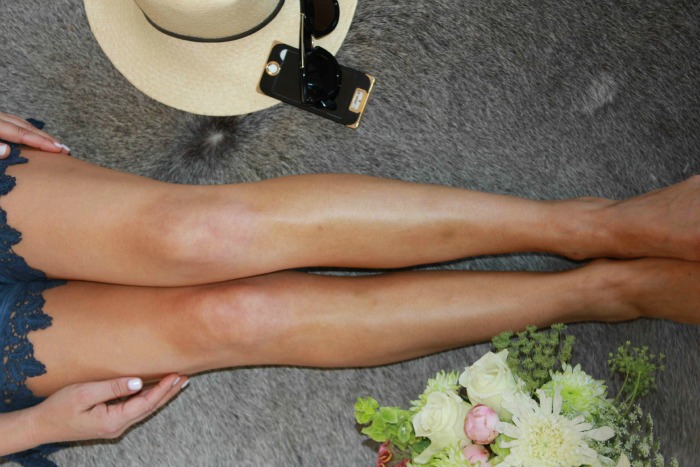 See…! Uncooked chicken, and various random bruises.
2. It goes on fast.
The application takes about 5 minutes all up. So your chances of being interrupted by the kids are slim.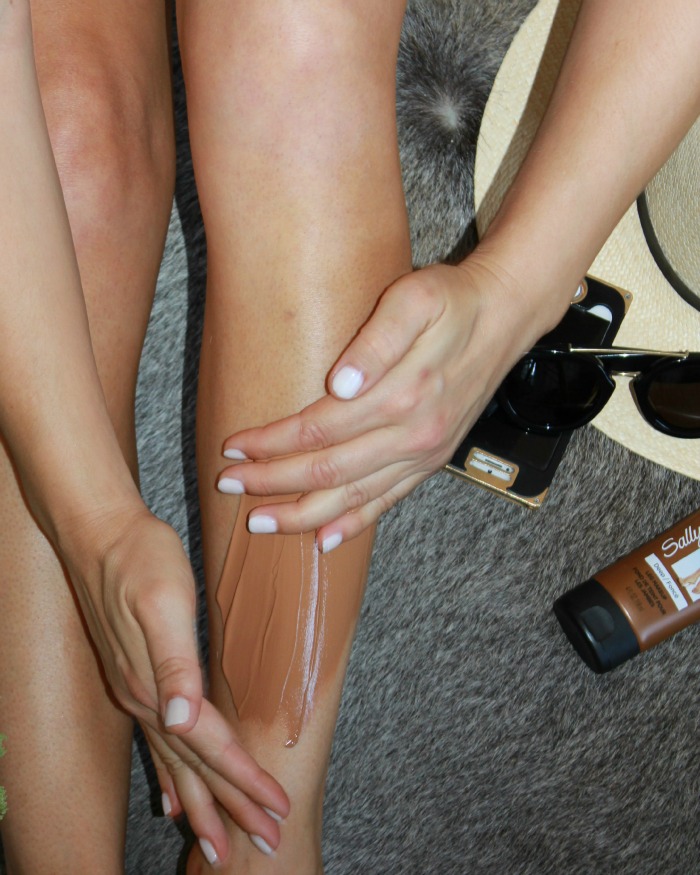 3. It's coloured, so you can see exactly where you're applying it.
This will minimise the chance of streaks and patchiness.
4. It dries in seconds.
So even if your kid or pet sidles up to you post-tan, they won't walk away looking like a rasher of streaky bacon.
Sushi says "Hi!"
5. It's water resistant, but washes off with soap.
Perfect for when you're heading to the beach and don't want to blind the other punters with your lily white pins. A last-minute application of this will solve that problem in a jiffy, yet you can wash it off with soap later. Perfect if you've got a problem with commitment.
6. It won't rub off.
Because no one wants their clothes, car seats, sheets or loved ones to look like a bronzed crime scene.
7. It's moisturizing.
The liquid makeup contains Palmaria Extract, which conditions your skin. Especially great if yours tends to feel dry, like mine.
8. It leaves a flawless finish.
Just like your favourite facial foundation (or Instagram filter) this full coverage makeup covers skin imperfections on your legs like bruises, veins, or freckles, leaving them looking glowing and smooth.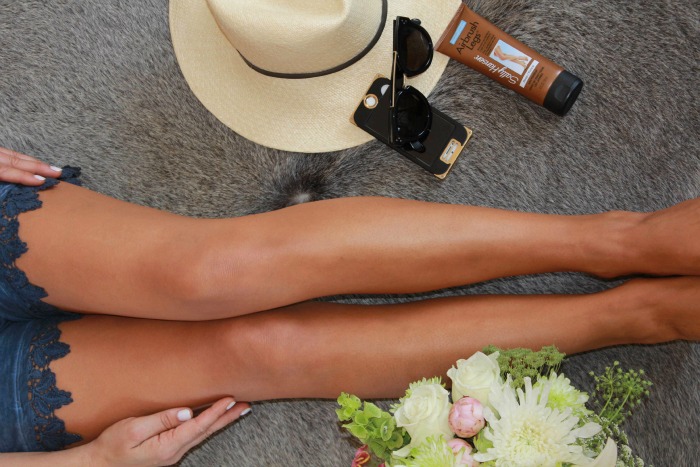 9. It looks natural.
There is nothing worse than an obvious fake tan. Sally Hansen Airbrush Legs comes in four shades: Light, Medium, Tan, and Deep, so you can easily find hue that enhances the natural colour of your skin.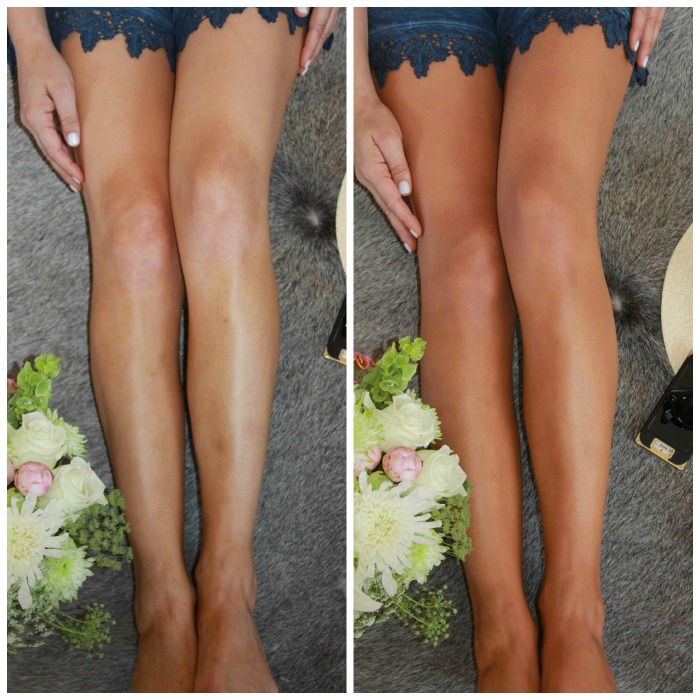 There you have it! Speed-tanning in less than 5 minutes, inclusive of kids and Sushi the dog going nuts around me."
Sally Hansen Airbrush Legs retail for $26.95 for a 118ml tube, and also come in handy mini sizes – perfect for travel – for just $4.99.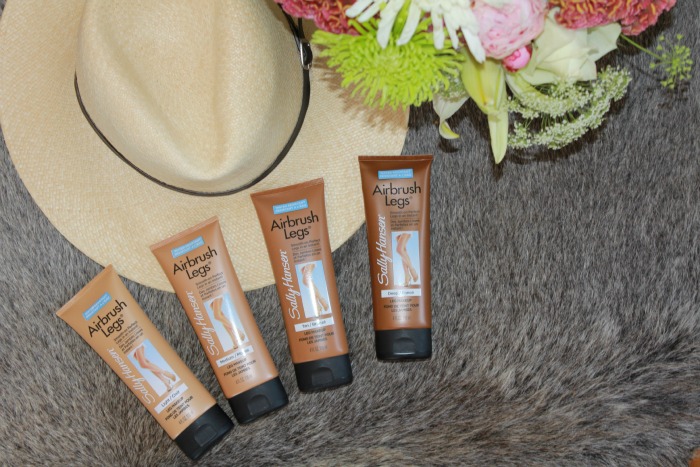 Stocked at Priceline, Chemist Warehouse, Target and selected Pharmacies nationally. Or call 1800 812 663 to check if it's available near your place.
Note: No children or animals were tanned in the production of this article.

More Fox in Flats: