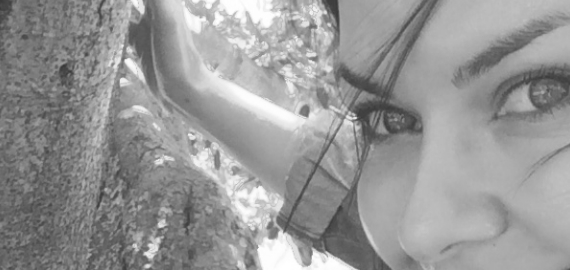 In the last 28 days I've averaged five hours sleep per night. And no, I don't have a newborn. A few weeks ago I went on a child-free girls' trip to New York where I existed mainly on Margaritas and Bloody Marys, so the sleep deprivation was kinda self-inflicted. And back at home, I've had a couple of kids who've committed to stealthily creeping into my bed each night, waking me at odd times with a body little limb poking into my belly or a teeny tiny foot in my face. So right now my skin deserves to look like crap. But instead – amazingly – my skin looks better than it ever has.
During the last month my basic skin care and cosmetics have remained the same (you can read about them here) but I've added a new product to my routine that has made a significant difference to the quality of my skin, called RENU28.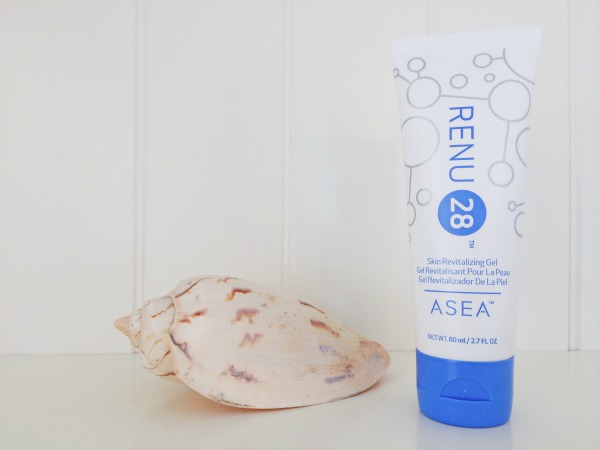 When I was sent this product to try I'll admit I was a little bit sketchy about it, because the idea is that you smooth the gel over cleansed skin, and follow with your regular beauty routine day and night. Basically I loathe the idea of adding another step into that process, as who has time for extra fussing?
Also, I've trialled a bunch of other serums, potions and gels over the last three years as a beauty blogger that not only don't make a difference to my skin, but can leave it with that kind of wet-bread-crumby finish that you get when you've used too many products.
But, RENU28 absorbed into my skin quickly (so didn't eat into my precious morning-coffee-gulping time, or my before sleep read-in-bed time), and despite the sleep-deprived beating my face has been given over the last month, my skin actually looks fresher and younger.
The easiest way to demonstrate is by sharing a few random selfies taken over the last 28 days. Obviously the lighting and angles are different, but I think you can easily get the gist from these un-retouched, un-filtered, and un-glamorous snaps that I grabbed off my phone.
Week 1
Walking the kids to school I took this selfie to send to a buddy of mine who deserved a big "thumbs-up".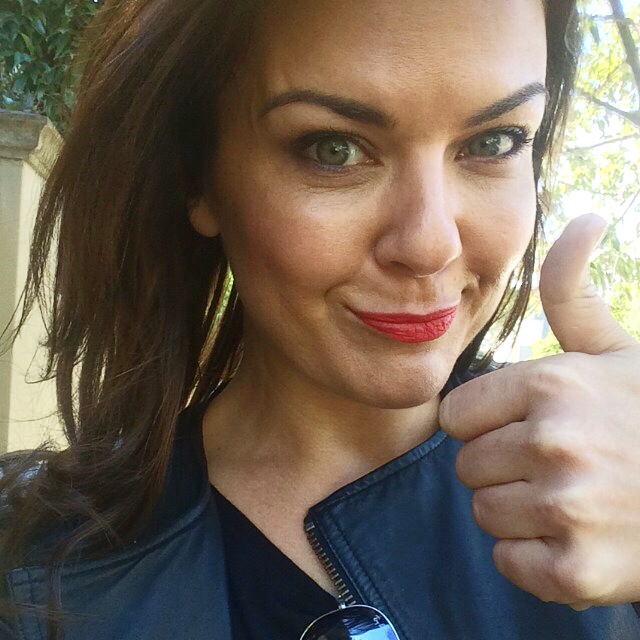 Skin diary: Dryness on forehead so skin looks uneven. Pronounced wrinkles under my eyes. Uneven skin tone around chin.
Week 2
A few days into my holiday in New York, trying to pretend that jetlag doesn't exist and backing up from a big night with my girlfriend with a lunch time Bloody Mary.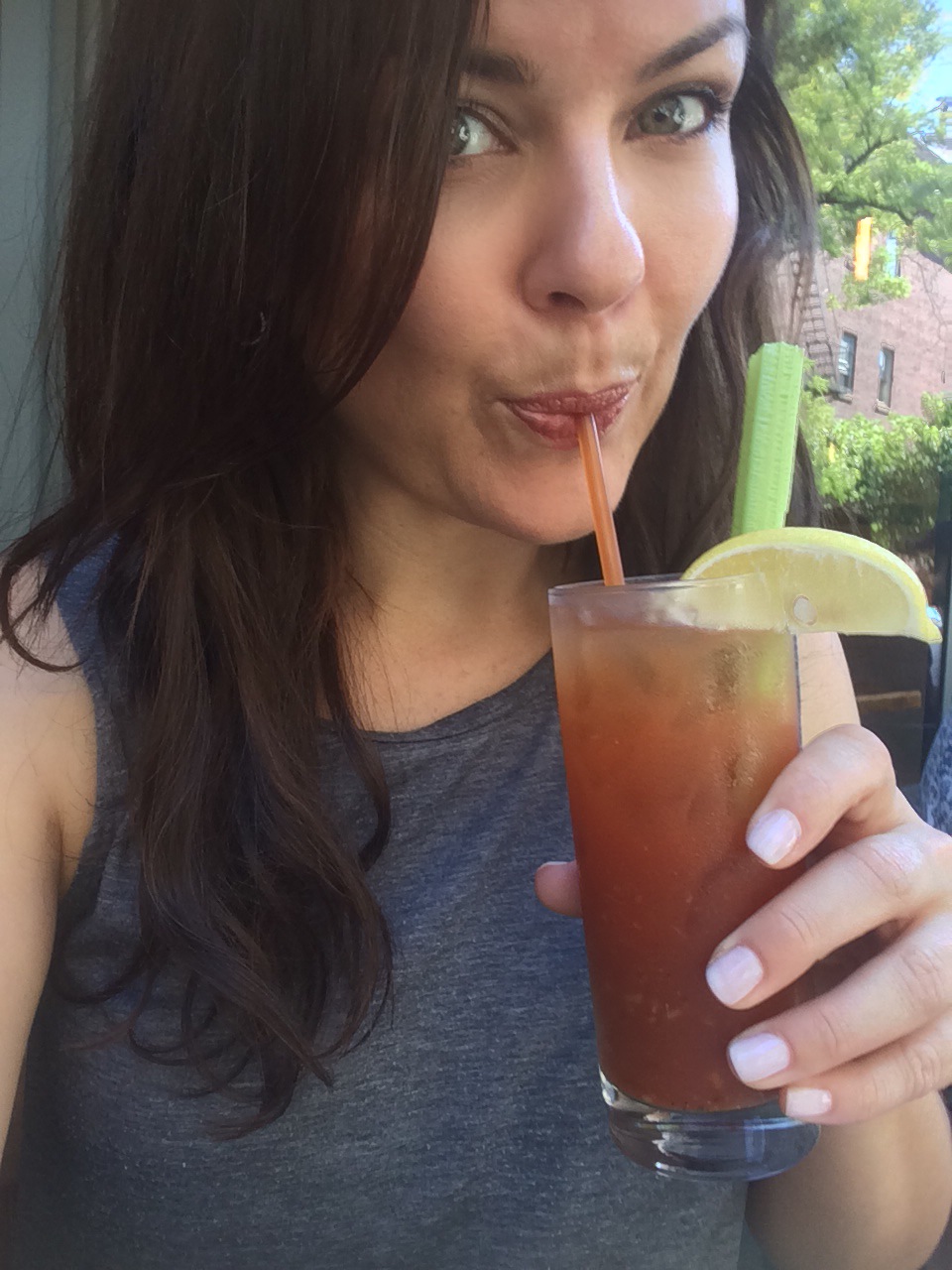 Skin diary: Despite the 30 hour flight and a few too many cocktails the night before my skin looks plump and moisturized. Colour around my chin and forehead still uneven.
Week 3
Scoffing maple caramel popcorn in bed, I took this selfie for my kids in Australia to show them some of the treats I was bringing back home to them. Sadly for them I ended up eating the other two bags also (bad Mummy!)…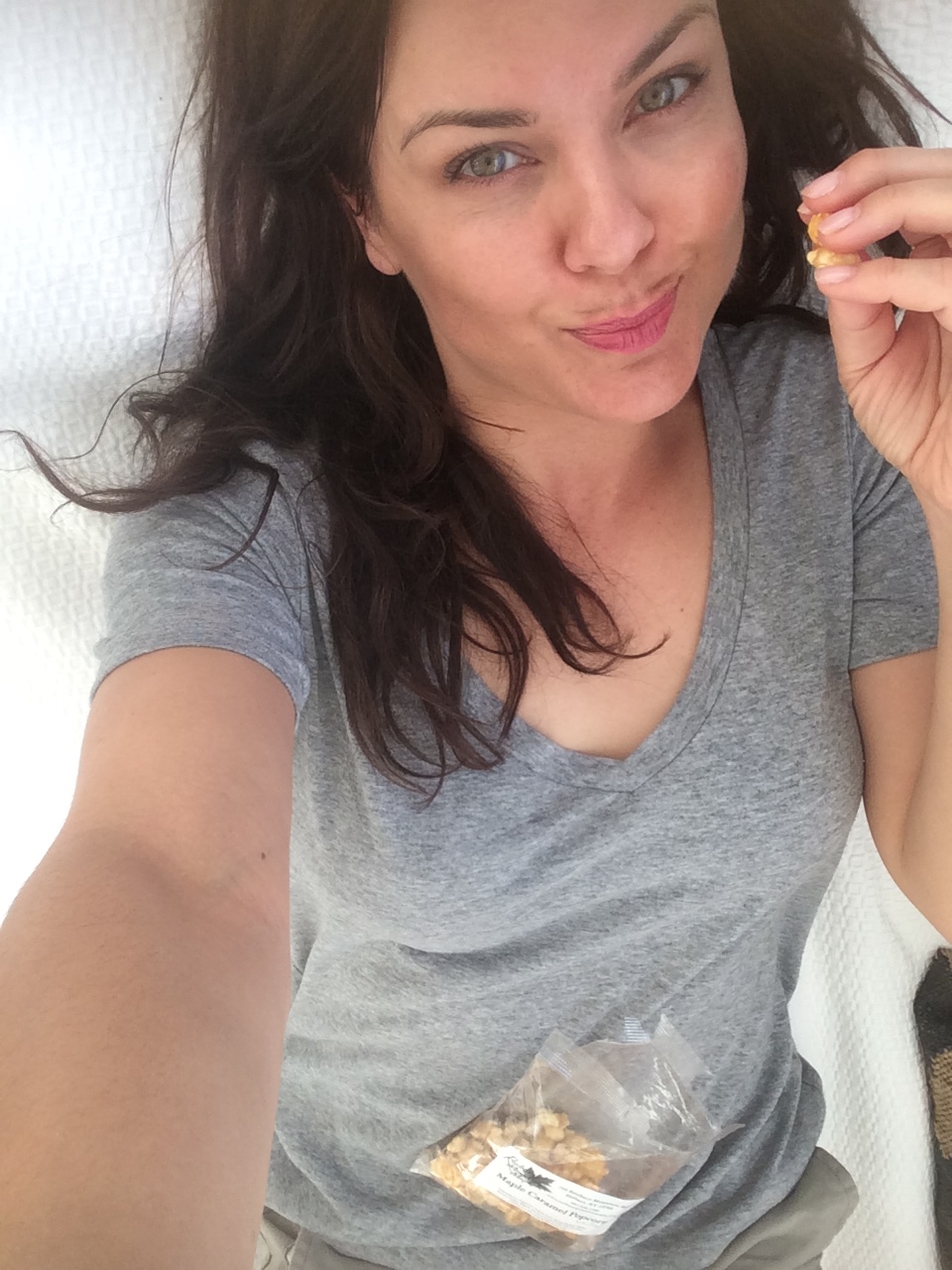 Skin diary: Texture is smoother, especially on my forehead and chin. Wrinkles around my eyes seem less pronounced (but may be due to the dorky face I'm pulling – seriously need to work on selfies).
Week 4
Back in Sydney climbing trees with my little monkeys the day after the long-haul flight home.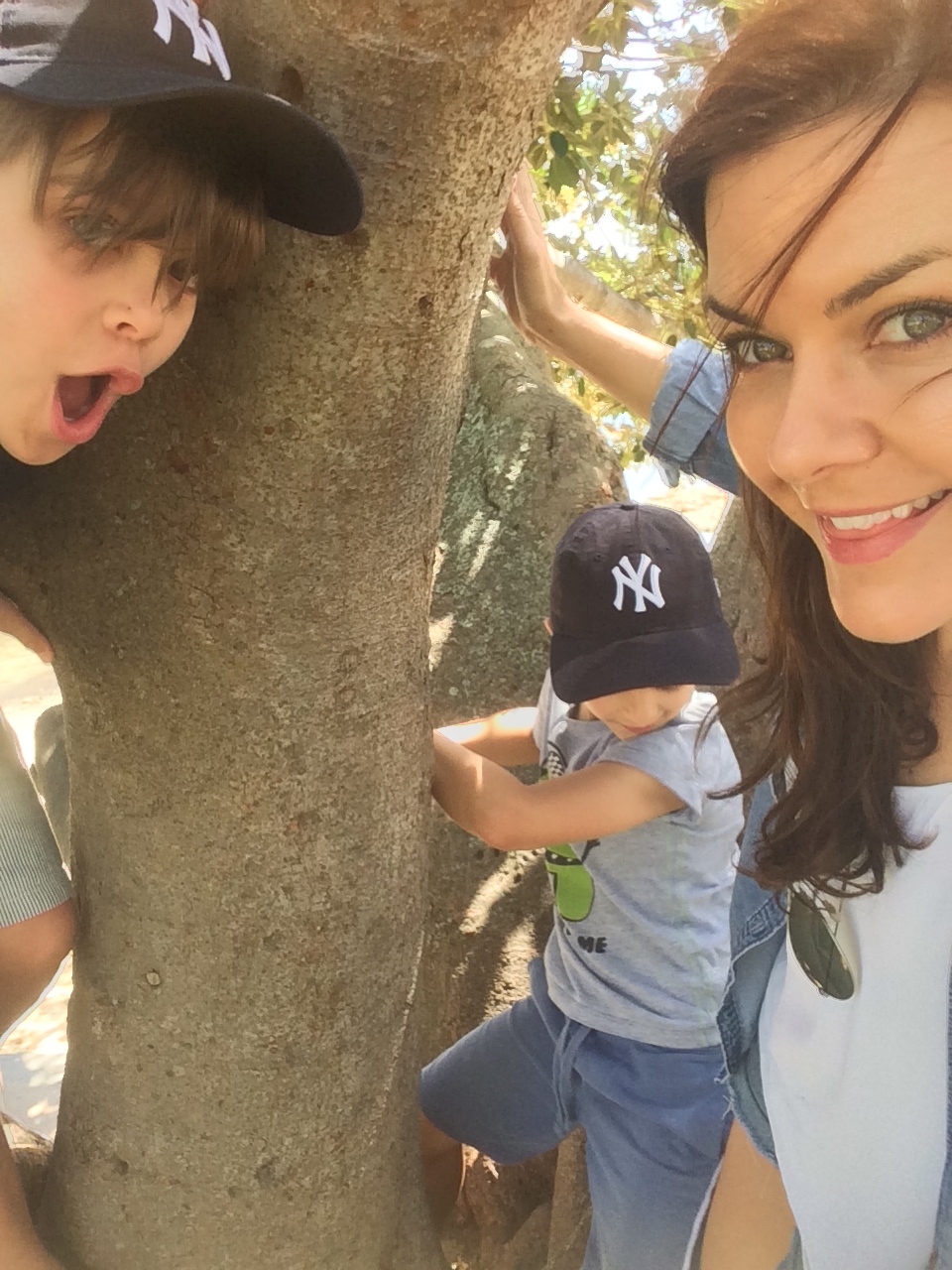 Skin diary: Fresh, renewed, glowing, and despite celebrating my birthday while in New York I reckon I look younger! Frankly, given how exhausted I was at this point my skin did not deserve to look like this.
How it works
RENU28 contains a unique technology called 'Redox Signaling Molecules' that encourage the repair of skin cells. It increases the elasticity of skin and reduces the signs of aging (and lack of sleep!) by ramping up your skins natural renewal process – so it basically emulates the way our skin repairs itself, but makes it all happen much, much faster.
How to use
Cleanse, shake the tube of RENU28 like a Polaroid picture to ensure the consistency is perfect, apply the Skin Revitalising Gel by rubbing in until absorbed, and follow with your favourite moisturizer. Note: I used Rose Hip Oil after applying the gel and before my moisturiser for an extra boost of moisture.
Where to get it
Buy online at www.asea.net, RRP $50 for an 80ml tube.
Now, if only we could buy some extra sleep in a tube, then we'd all be sorted, right?!
How many hours of sleep have you been averaging lately? 

More Fox in Flats: