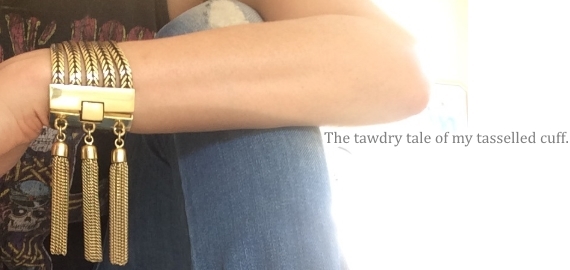 I kinda hate the girl who works in the clothing store near my place. Because everytime I walk past she's wearing something available in the store and always looks amazing.
Last week she wore this tasselled cuff by Mania Mania, and it was lust at first sight.
Tassles and fringing are one of the key trends for Spring 2014 as seen on the runway at Miu Miu, Gaultier, Dolce & Gabbana, and Bottega Veneta, so we all need a piece of that action, stat. But we're not talking cowboy or flapper inspired Foxes. Instead we're talking fun, flicky embellishments on accessories that'll dance when you walk.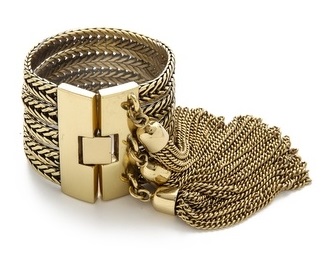 Mania Mania Magick Bracelet $330 (also available in silver)
That cuff and I sent each other a few saucy text messages all week like we were newly dating, and by the weekend it was mine.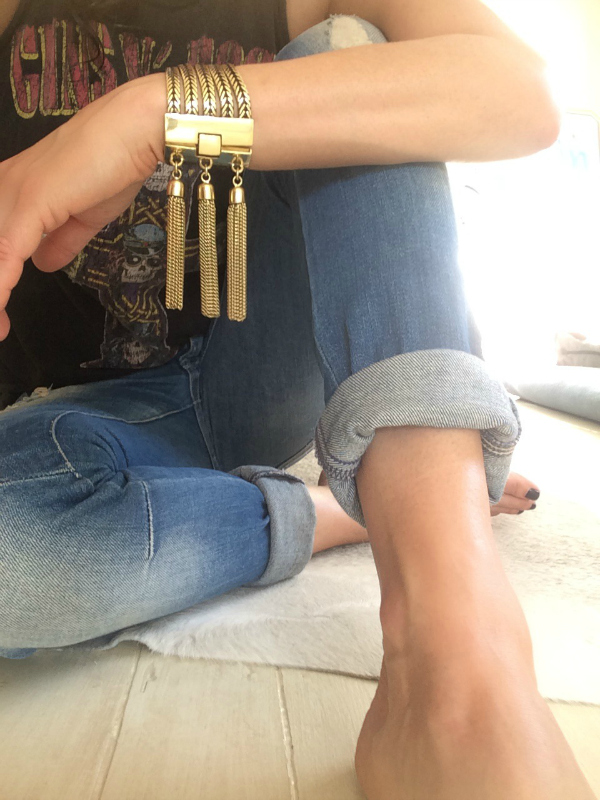 You too can have a torrid affair with this tasselled cuff, it's available online here. But don't let your credit card blame me. Blame the girl who works in the store. I do. 😉
Is there a store you just can't walk by without wanting to buy something? And who do you blame for those unexpected purchases that you just can't do without?