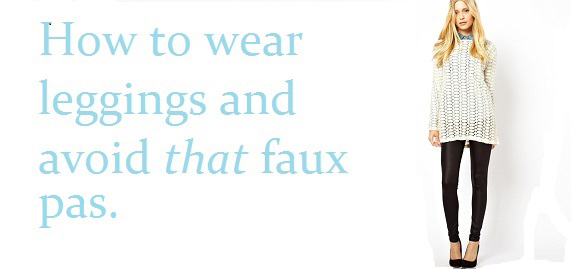 I love wearing leggings, pregnant or otherwise. We've all heard that anti-leggings argument, you know the one that goes "leggings-are-not-pants". And I agree. Leggings are not pants, they are leggings. But we're not 14. We knew that already, right?!
One way you can get away with wearing leggings as pants however is by wearing 'jeggings' – those lovely, snug, in-between bottoms that (if you choose carefully) can pass as jeans and feel like leggings.
two foxy faves:
Black acid wash 'Molly' jeggings by River Island, $80
Petite Jeggings by Michael Kors, $183
The legging 'rules':
1. Unless you are four years old, cover your bum. Leggings are best worn with long-line tees, bottom covering shirts and camis, over-sized square-cut jumpers or loose-fit singlets and long cardigans.
2. Dress up your leggings with heels or boots and dress them down with converse or sandals.
3. Gym leggings are for the gym.
4. Old leggings – with worn out knees – are for the bin.
Our picks:
ASOS Maternity Leggings in Oxblood, $24
Battle it out: leggings vs jeggings?!
And what's your favourite way to wear them? 
More Fox in Flats: