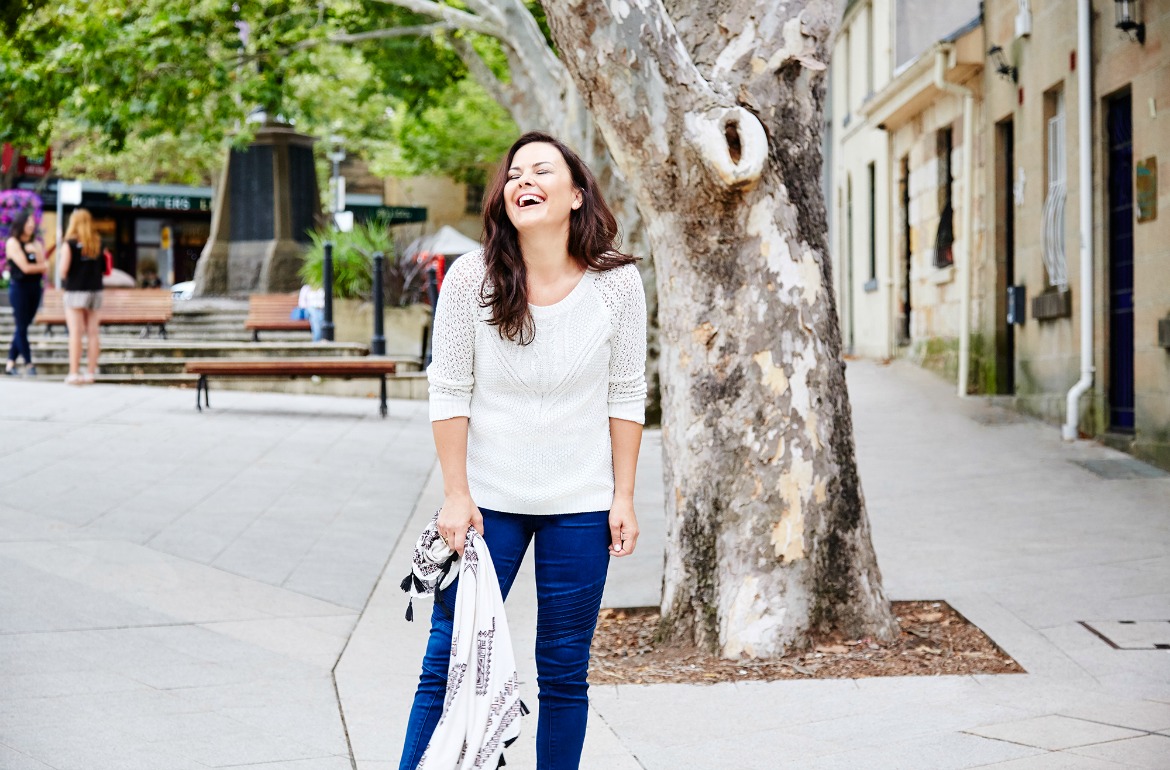 By Andrea Michelle for Rockmans
Cuddly creamy knitwear, soft stretchy denim, dusted with rich chocolatey accessories.
Classic and delish.
Like like marshmallows bobbing in a steaming hot chocolate, this combo is a winter staple.
Since the months have turned cooler I've been living in my denim jeggings from Rockmans. With the look of a skinny jean and the stretch of a comfy legging, these are a super easy go-to for when you're on the run.
And the biker-inspired panels make me go faster – vroom!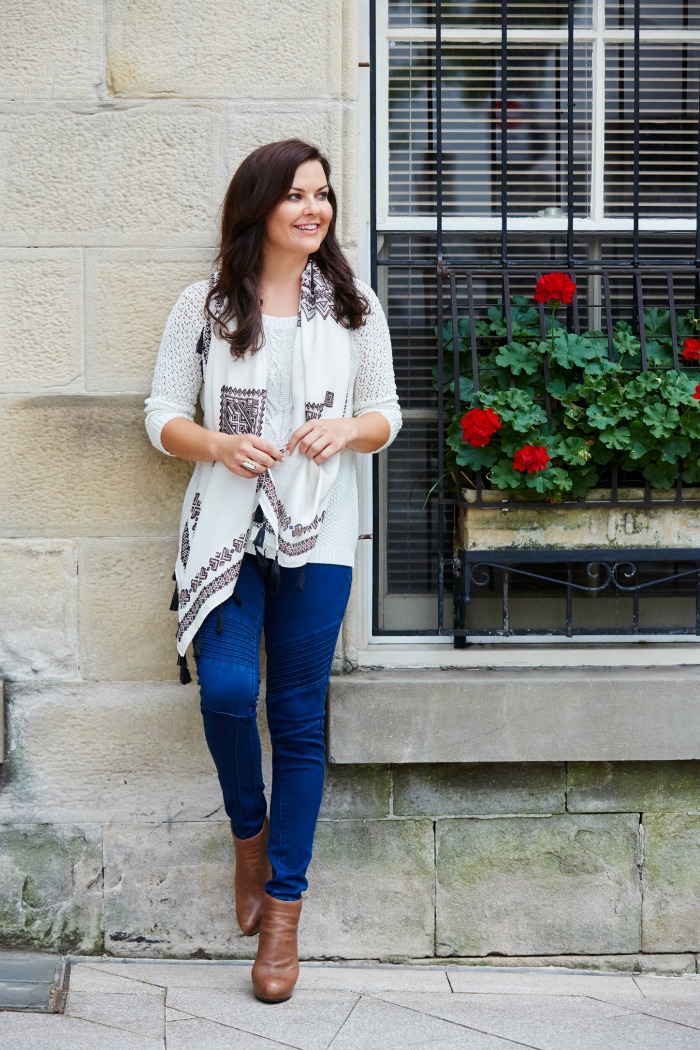 Rockmans Blue Wash Biker Jegging $49.99 (on sale now for $29.99 and also available in black and indigo)
Wanna guarantee an extra serving of super warm cuddles? Top your jeans with a soft snuggly knit.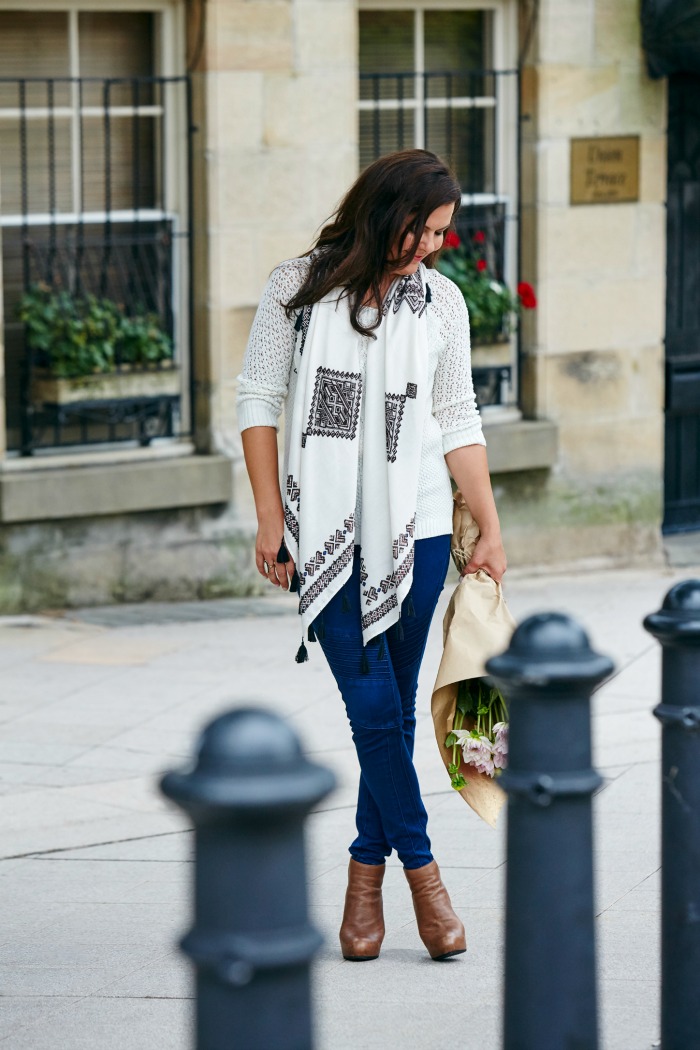 I love this Tribal Pretty Knit $49.99 (sale $25) with it's luxurious lace features on the arms, but a girl always needs options. Here are a few of my other picks from the current range at Rockmans:
Rockmans Lace Up Side Knit $49.99 (sale $25)
Rockmans 3/4 Sleeve V Neck Rib $29.99 (on sale $17.99)
Rockmans Long Sleeve Cable Cowl Neck Knit $59.99
Rockmans 3/4 Sleeve Mixed Stitch Jumper $29.99
With a dusting of chocolatey accessories, this combo is far from vanilla.
Draping a long scarf is a simple way to dress up the basics, and adds interest and colour.
It's also a handy way to cover up stains you'll inevitably get from your kids little Vegemite fingers, or that post-lunch-maybe-I-shouldn't-have-had-the-carbonara tummy bulge.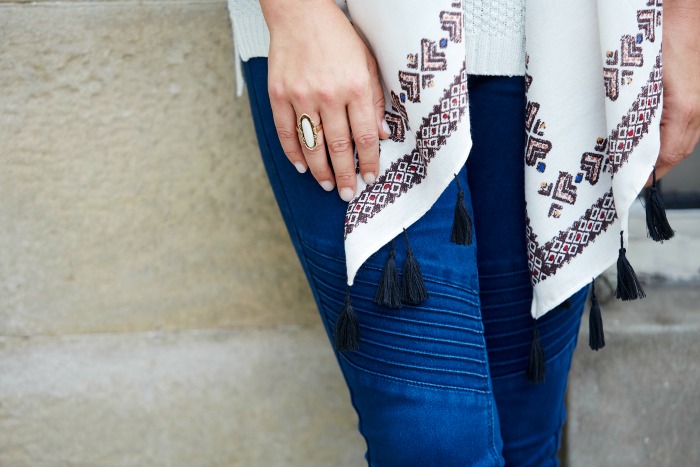 Range of scarves at Rockmans from $19.99
Range of rings at Rockmans from $5
Pssst! Wanna check out what goes on behind the scenes of shoots like this? Rockmans created a short 15 second video so you can get a sneaky peek. Watch me trying to look cool when shooting jeans and knitwear in 30 degree heat – certainly not your average day!
More Fox in Flats: