By Andrea Michelle for Rockmans
Weekend winter sport with the kids is brutal. The early starts when all you wanna do is stay rugged up under the doona. Sleepy children who can't remember where they stashed their soccer boots. And air so cold you can feel teeny icicles forming on your eyelashes.
We're a couple weeks into the season now though, so hopefully we've all wrapped our heads around who needs what for which sport and when.
So now it's time for us to get sorted.
And just like the squids have uniforms for their footy, netball, or hocky games, let's simplfy our winter weekend mornings but having a uniform ourselves.
It's gotta be comfy enough for sitting on our butts for ages while we play taxi driver too and from the games into some god-forsaken suburb at the other end of the city, warm enough so we don't freeze our boobs off while hanging around the sidelines, and enough pockets to stash our keys, phone and coffee money so we don't have to lug a bag around (or worse, end up dumping our favourite Oroton on the wet grass or into a muddly puddle).
A turtle neck knit, a pair of black stretch jeans, up to two versatile jackets and I reckon we're sorted till Spring comes around. Top and tail with a pair of sunnies and boots, and mix up the look with a pair of gloves, scarf or a hat and you're done.
The longline belted coat
Snug as a bug, and with a low collar perfect to top with a chunky scarf, this jacket is stretchy enough for you to do that crazy yelling out and jumping around from the sidelines that sometimes just can't be helped (sorry for embarrassing you kids!).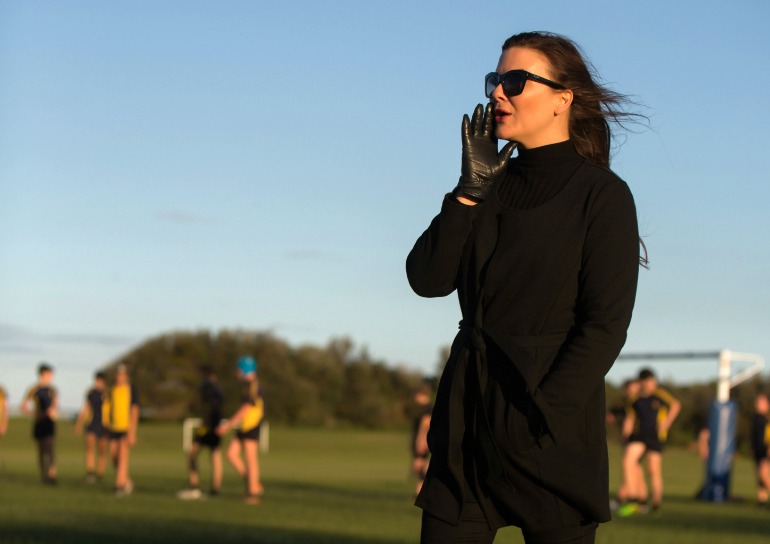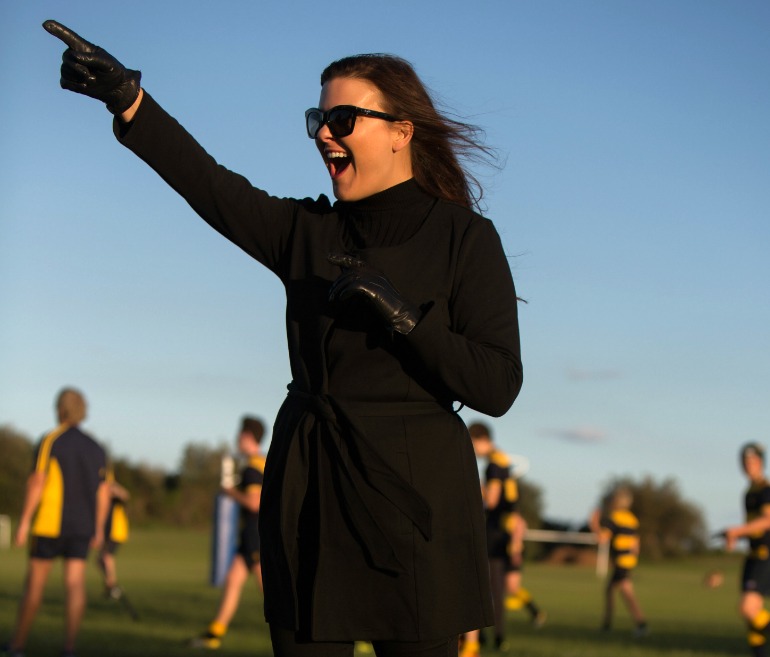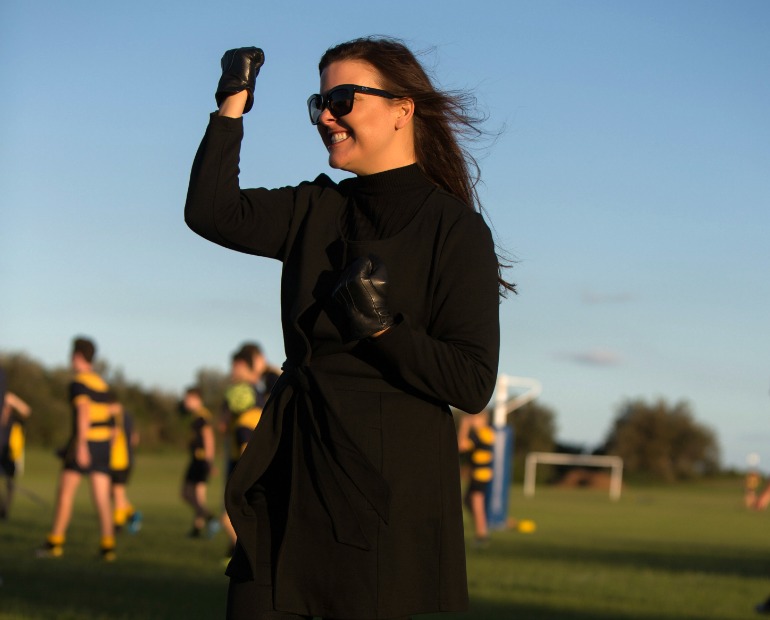 The Biker Jacket
A wardrobe staple that will complement those stealth phone calls you're making to your mates while on the side-lines. Because let's face it, it can be one of the rare times we can do so without being interrupted by a child.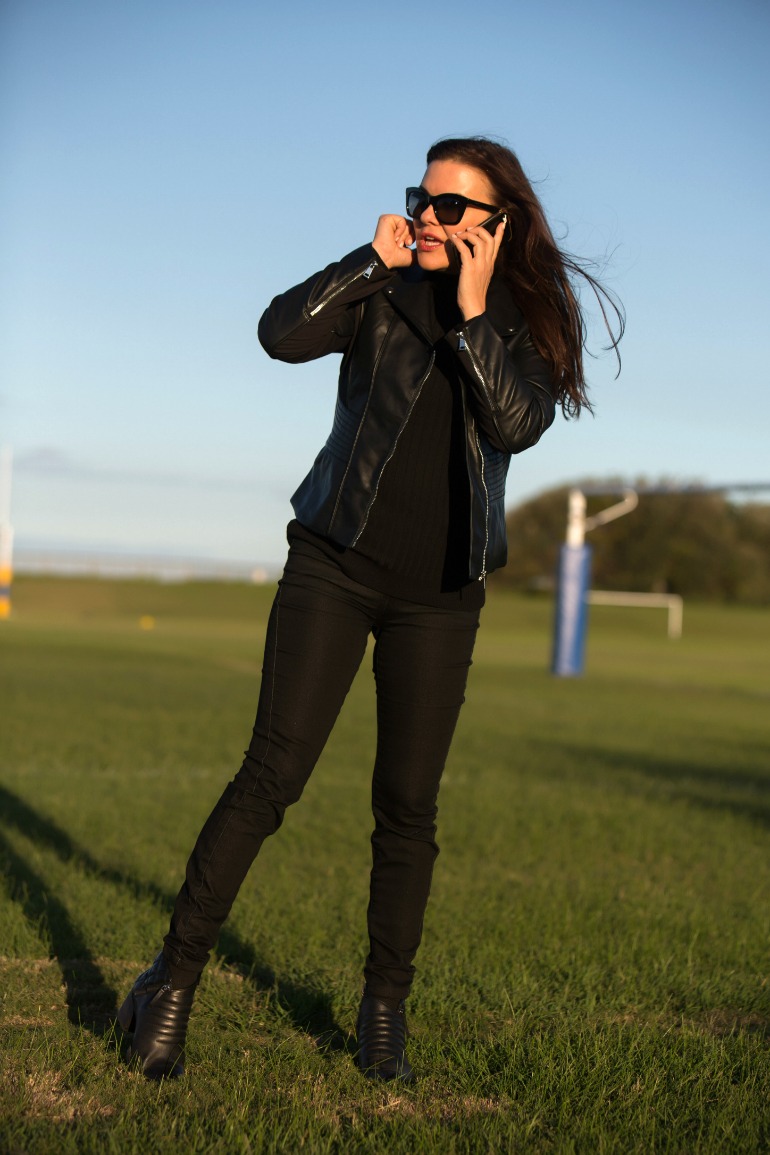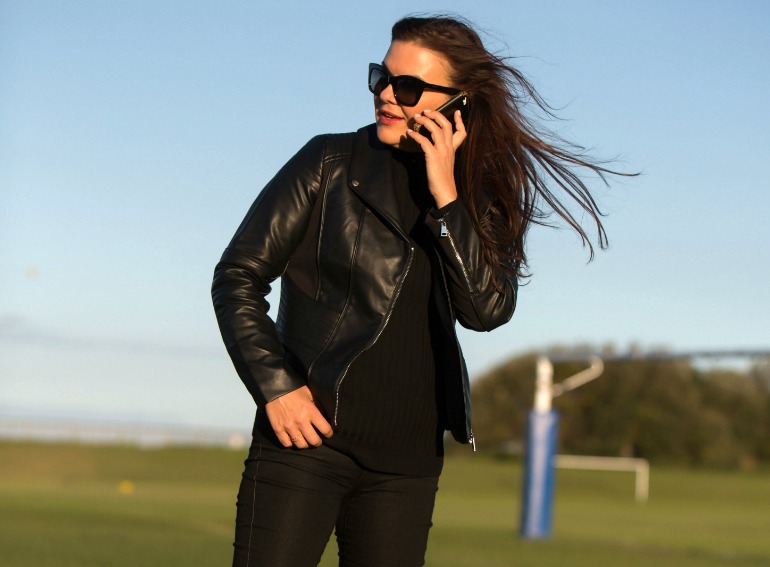 Rockmans Long Sleeve Ponte Panel Biker Jacket $79.99
Rockmans Long Sleeve Rib Turtle $29.99 or 2 for $50
Rockmans Full Length Total Jean $59.99
The multipurpose parka
A soft, snuggly collar, deep pockets for all your stuff, and even with closures around the wrists, this zip up parka will keep the wind out while still looking chic.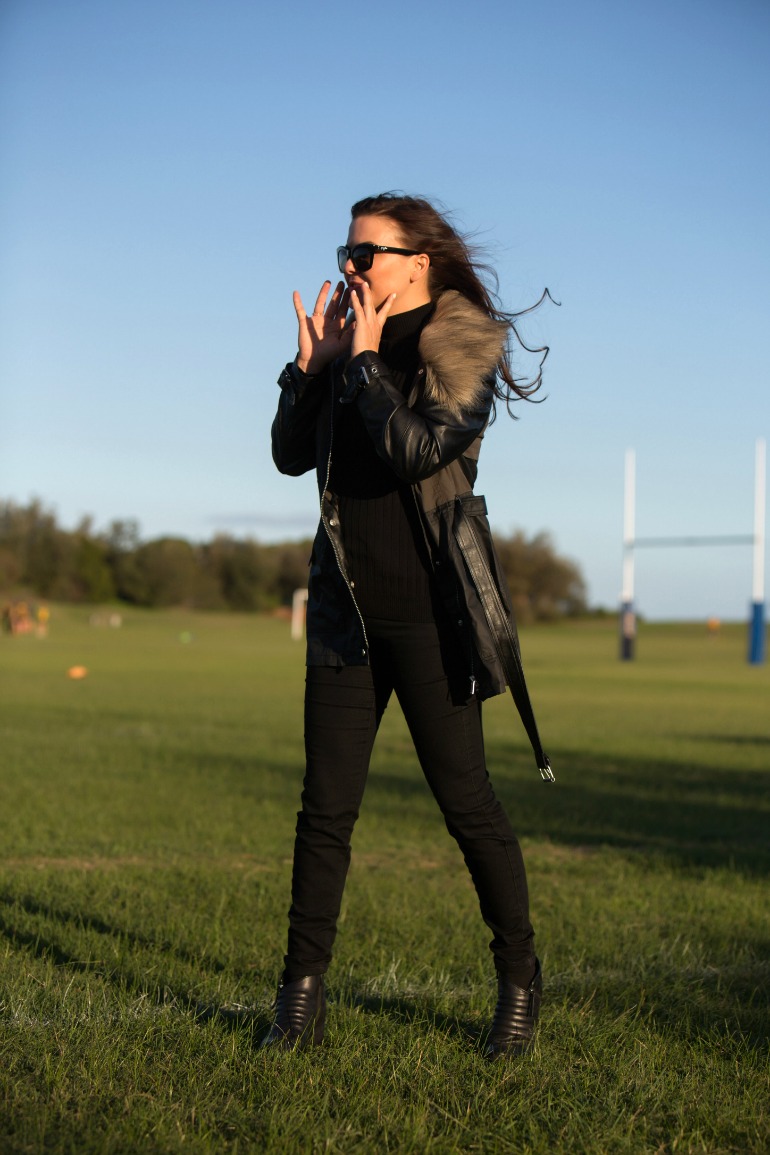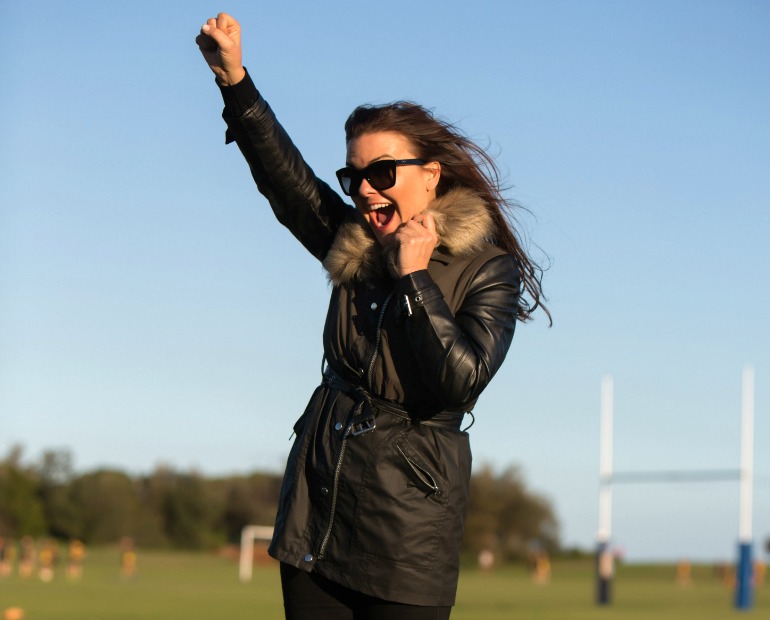 Hit up Rockmans online for all of these winter essentials. And on any given Saturday morning keep an eye out for me on the sidelines doing my crazy soccer mum thing, and come say "hi". Go you good thing!
xA
Sunglasses from Maui Jim
Boots from Clarks
More Fox in Flats: