There are days when you want to indulge in colour, gorging yourself in decadent hues. And then there are days when just a tiny touch of Technicolor will satisfy.
A wafer-thin wisp of colour can be a petite colour treat – and what better place to serve it up than on your feet?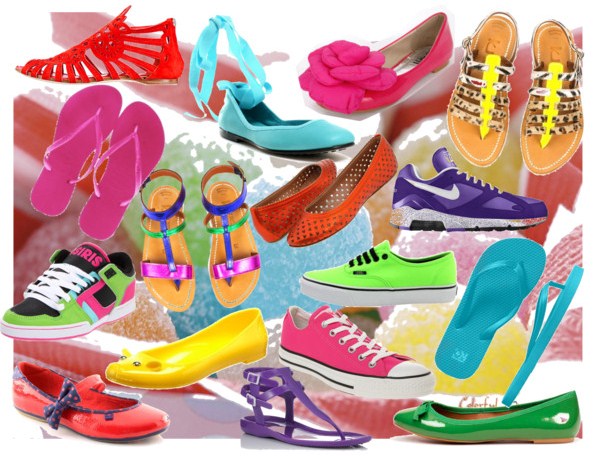 Feeling a bit colour crazy? How about taking up the Fox in Flats dare to wear colour every day for a week? The details are here.
And click here for easy tips from a celebrity stylist on how to work brights into your wardrobe.
Do you have a favourite pair of bright shoes? And have you ever over-indulged on colour and couldn't look at it for a while? 

Click here to subscribe and get some Fox in your inbox, every week.