Recently I received this email from a reader:
Hi Andrea,
I'm 33 and still don't know how to dress! I especially hate summer because I always feel hot and frumpy. I've got a slim-fitting long black maxi dress with a tank-top style neckline (ie. round, thick shoulder strap but no sleeves) and don't know how to wear it as it gets warmer. I also still have a mummy tummy, which makes it tricky. If you could perhaps do a "10 ways to style a black maxi in summer" story or something, with links to where I can buy accessories/shoes etc. I'd love you forever! Please help!
Many thanks!
Rebecca
No problem Rebecca, happy to help."
I think a black maxi is a wardrobe essential for every woman, regardless of size or shape. The colour is slimming (and if you have kids, it hides stains from little Vegemite fingers). A good cut will smooth over and disguise any lumps and bumps. It's super versatile, with the ability to be dressed up or down with a few simple accessories. And it'll hide your legs if you've not had time to shave!
Plus, it's one of the most trans-seasonal items you can own. Stripped back it's a chic, classic summer look. Yet with a few clever layers, it can stay on high-rotation throughout the cooler months.
So instead of just focusing on summer styling tips for your black maxi dress, here are 15 ideas to take you through all seasons of the year. There's also a bunch of shopping links so you can recreate these looks yourself if you don't already have some of the items tucked away somewhere.

Now, let's go shopping!"
hats
Grosgrain bow paper panama hat by: ARMANI COLLEZIONI @Lane Crawford (AU) $193
STRAW PANAMA HAT WITH LARGE BRIM by: BORSALINO @Luisa Via Roma $410
Barts Jackie Cable Headband by: Barts @Asos (AU) $39.10
Woolen Wide Brim gentleman Hat by: Oasap @Oasap Limited $30.78
sunglasses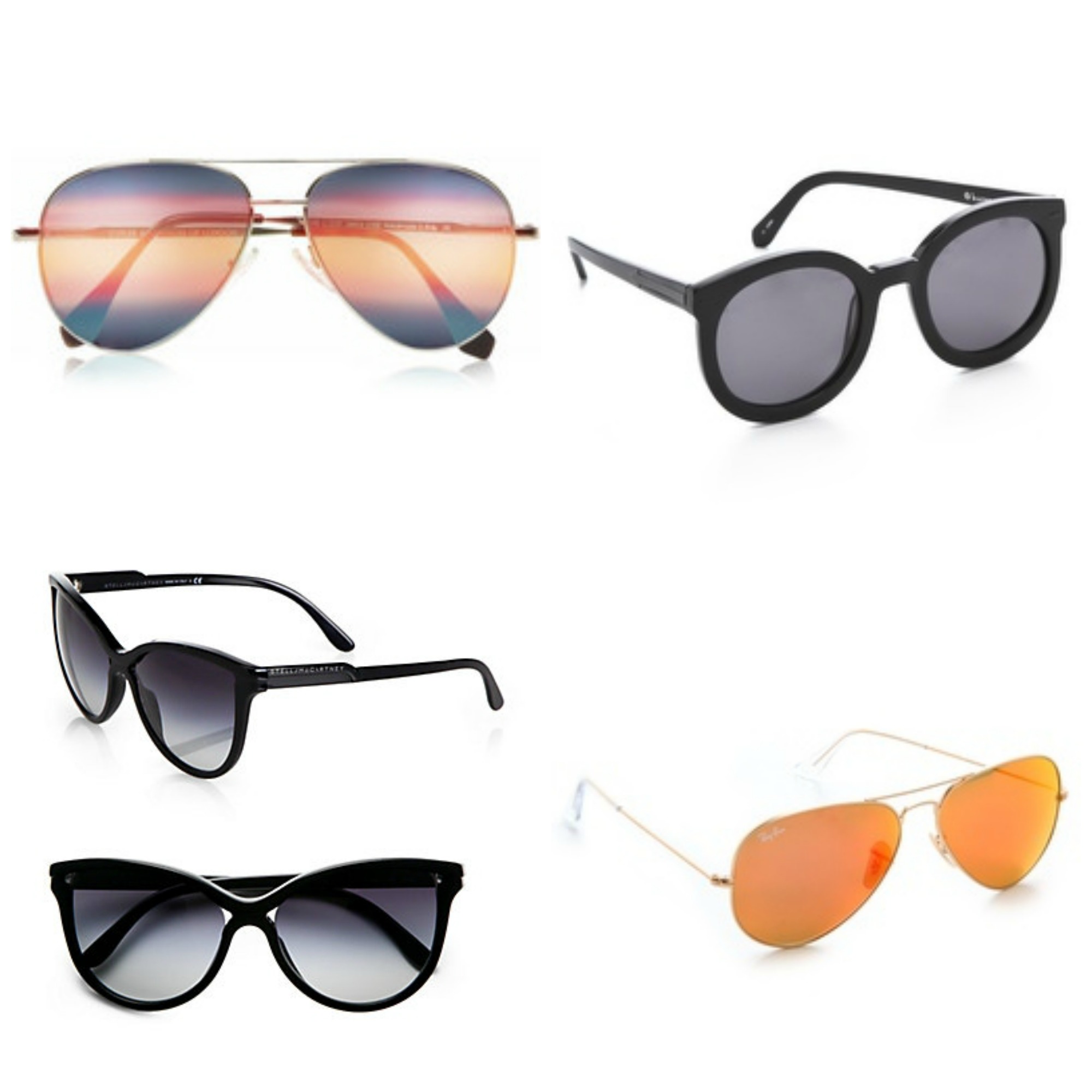 Ray-Ban Mirrorred Matte Classic Aviator Sunglasses by: Ray-Ban @Shopbop $182
Aviator metal mirrored sunglasses by: Cutler and Gross @Net-a-Porter Global $579
Butterfly Cat's-Eye Acetate Sunglasses by: Stella McCartney@Saks Fifth Avenue (Global) $216.60
Karen Walker Super Duper Strength Sunglasses by: Karen Walker @Shopbop $319
jackets and tops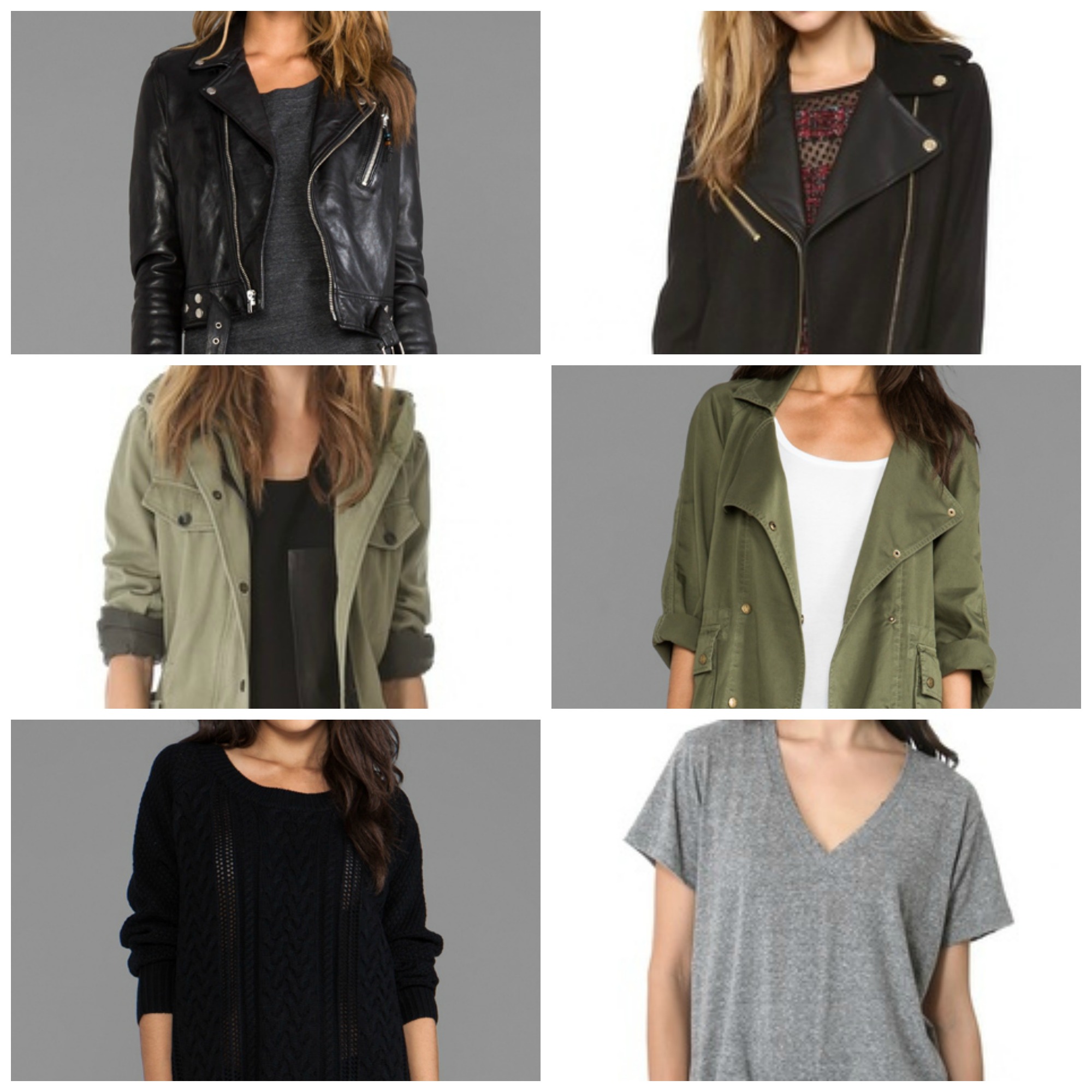 BLK DNM Leather Jacket 1 in Black by: BLK DNM @Revolve Clothing (Global) $906.30
Juicy Couture Wool Melton Moto Coat by: Juicy Couture @Shopbop $419
Rag & Bone M15 Moto Jacket by: Rag & Bone @Shopbop $453
Current/Elliott Infantry Jacket in Army by: Current/Elliott @Revolve Clothing (Global) $303
Current/Elliott The V Neck Tee by: Current/Elliott @Shopbop $111
Lovers + Friends So Good Sweater in Black by: Lovers + Friends @Revolve Clothing (Global) $150
bags
Tory Burch Robinson Drawstring Bucket Bag by: Tory Burch @Shopbop $564
Jenna Woven Bag by: ShopRuche.com @Shop Ruche $75
Rebecca Minkoff MAC Bag by: Rebecca Minkoff @Shopbop $336
jewellery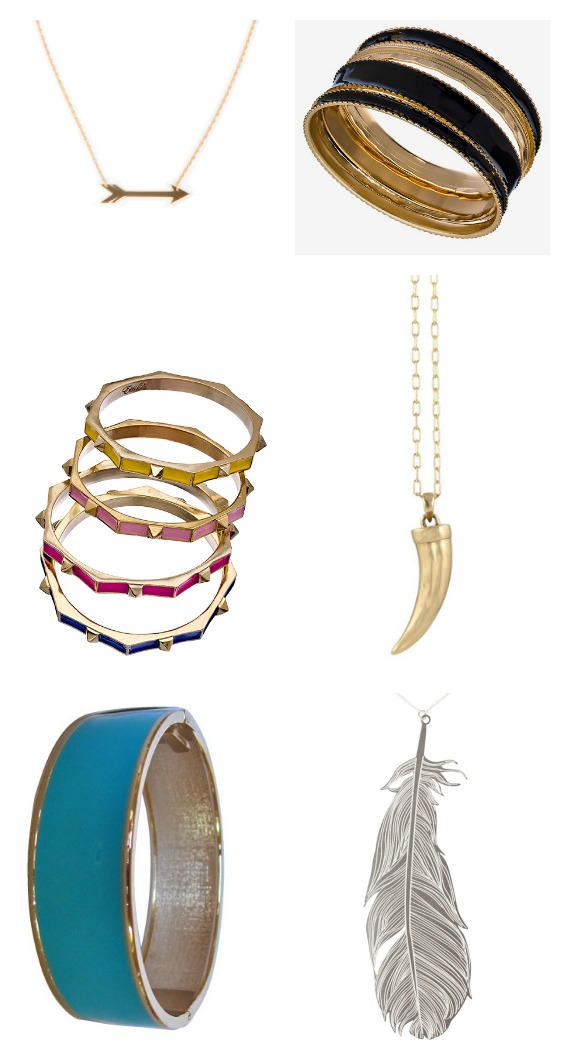 Montana 1″" Horizontal Arrow Necklace in Gold – designed by Jennifer Zeuner @Singer 22 $163
Bronze Claw Necklace from Boticca by: Peggy Li at Boticca.com @Boticca $78
Ridley & Dowse Large Silver Feather Necklace by: abibas @Joy The Store $123
Set of Six Gold and Black Enamel Bangle Bracelets by: Blu Bijoux @Max & Chloe $20.52
Eight Sided Gold and Enamel Bangle with Pyramid Spikes by: Ettika @Max & Chloe $71.82
Large Enamel Bangles by: Large Enamel Bangles @jfahri $41.03
shoes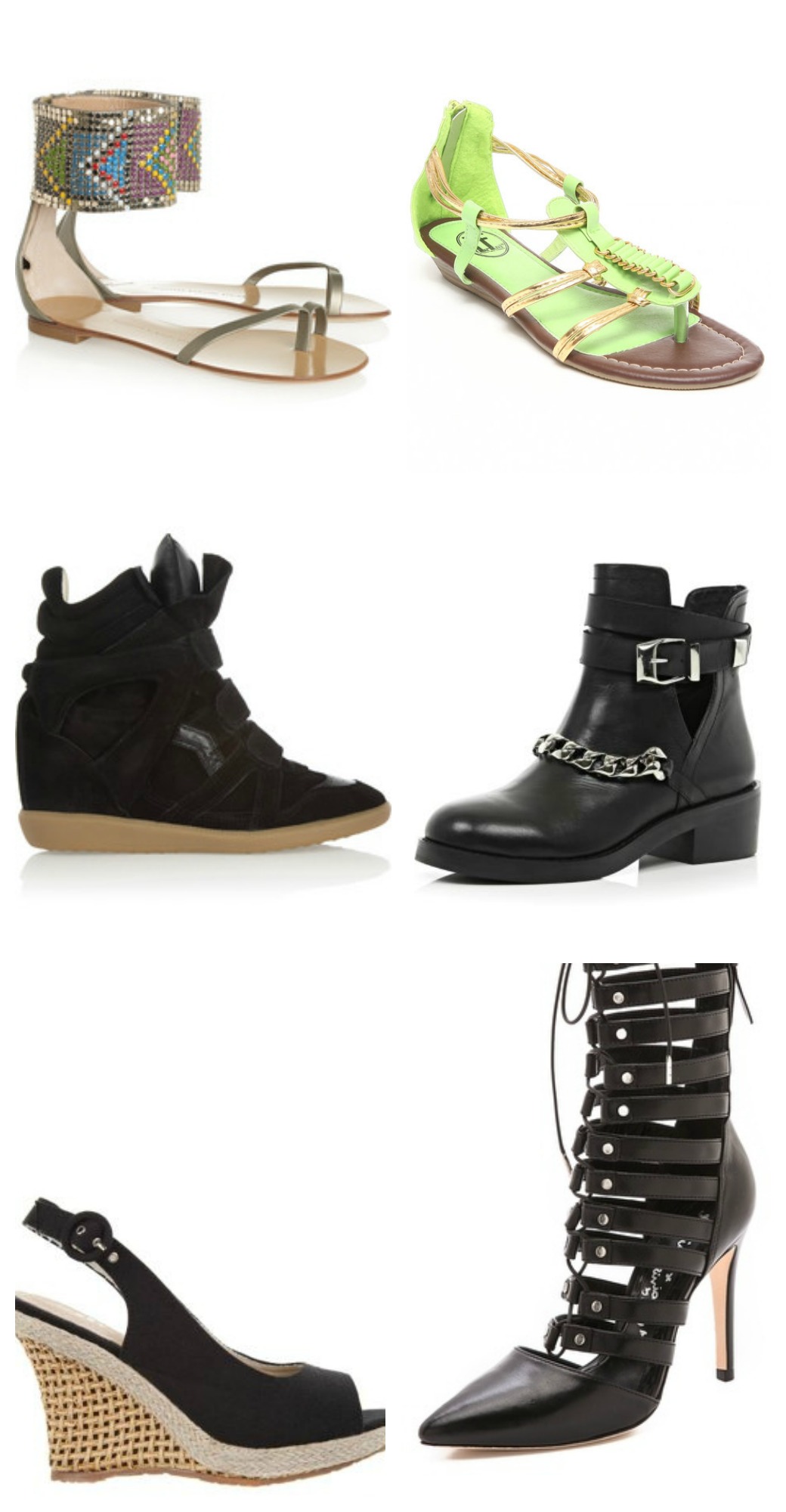 Metallic leather and resin sandals by: Giuseppe Zanotti @The Outnet (Global) $504
Fashion Lab – Women Green Sandal W/Gold Trim by: Fashion Lab @Dr. Jay's $43.32
The Bekett suede wedge sneakers by: Isabel Marant @Net-a-Porter Global $684
Black cut out curb chain ankle boots by: River Island @River Island $133
diSh Footwear – Sebene Wedge – Sandals (Black) by: diSh Footwear @The Iconic (AU) $50.39
alice + olivia Diona Cutout Booties by: alice + olivia @Shopbop $184.68
More Fox in Flats: