Fashion Weeks in New York and London this year were teeming with beauties of giraffe-like proportions wearing hot pink lipstick. Yet you don't need to be a supermodel to pull off bright pink lipstick.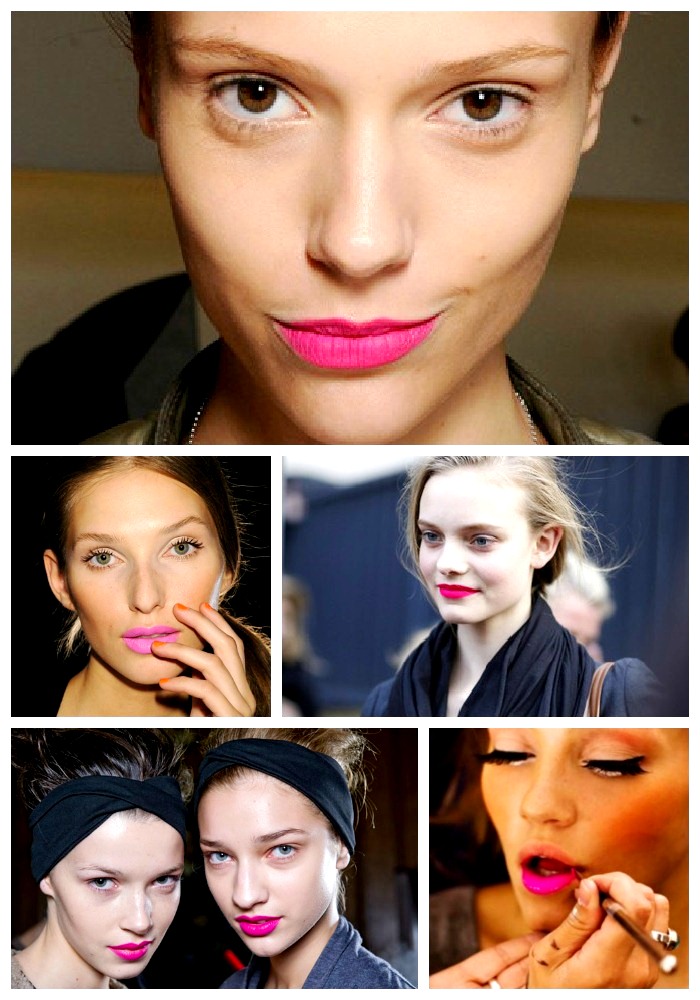 Here's 5 easy tips for wearing hot pink lipstick that'll have you fab, foxy and fuchsia in minutes.
1. Darker berry shades are more flattering than pale pinks.
Christina Butcher, Editor of Hair Romance shared this handy rule of thumb:
"Never wear a pink lipstick paler than your gums."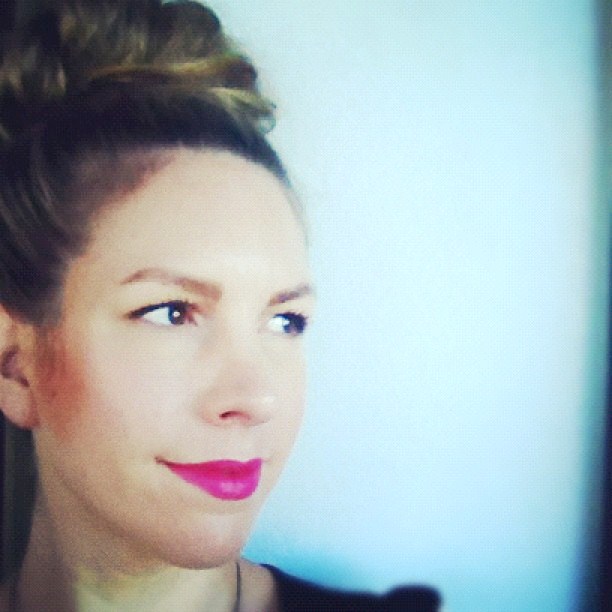 Christina Butcher, Editor Hair Romance 
2. Look for a matte finish, and top with a gloss if you're keen.
Pearlised or creamy finishes scream "Baby, I don't care" – a look that's better left for when you belt out that Transvision Vamp classic at Karaoke.
3. Keep the rest of your makeup fresh and clean, and go easy on the blush.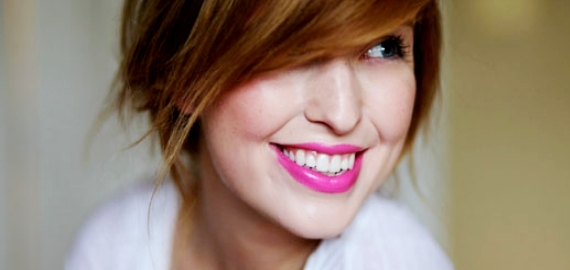 Sydney from The Day Book
4. Treat it as a splash of colour in a neutral outfit
Hot pink lipstick is Dior-chic with black, fresh with white, or to really pop, team it with bright green, yellow or orange.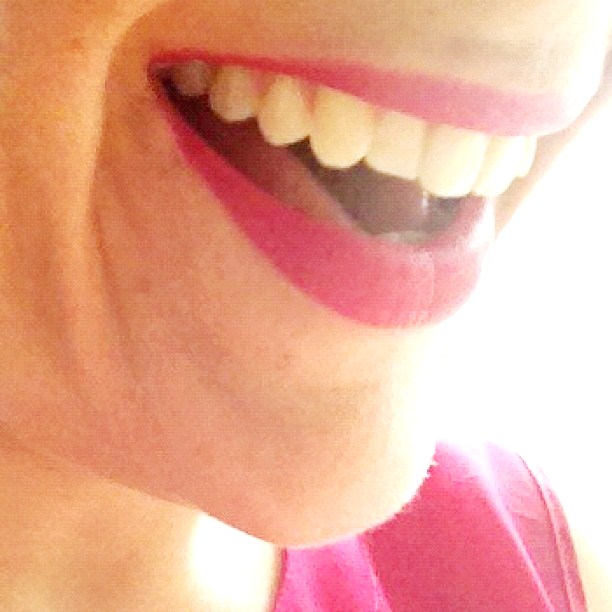 5. For a long-lasting, swoon-worthy pink pout
Rosemary Slade, Editor of Modern Hair+Beauty advises:
Firstly, apply a lip-liner in a natural colour to define your pout, then fill your lips in completely with the lip liner . The waxy texture will help your lipstick to really grab. Then apply your lipstick, blot and reapply."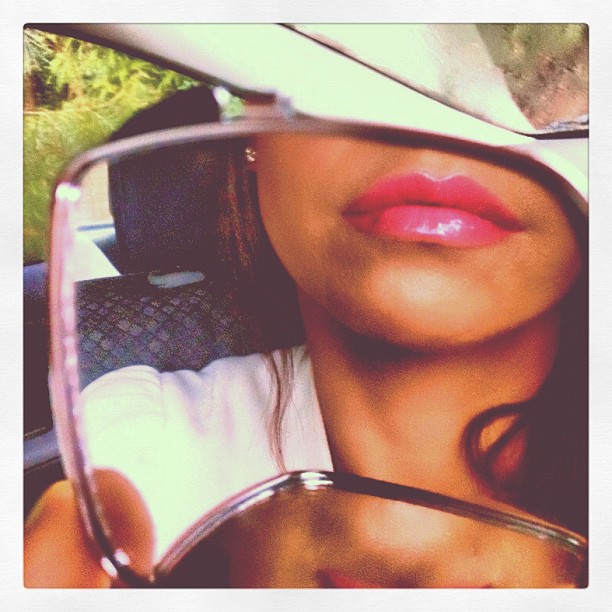 Rosemary Slade, Editor Modern Hair+Beauty and blogger at Lashes & Lattes
For more inspiration and ideas on how to pull off this look, take a browse through the images at Fox in Flats Pinterest.
Some hotty hot pink lipsticks to consider:
Yves Saint Laurent Rouge Pur Pure Lipstick #49 Tropical Pink $70. My friend Alice, who's been wearing bright pink lipstick every day for the last 20 years (I'm not kidding!), swears by this stuff. And she looks hot.
Maybelline #140 Fuchsia Fever like Sydney in the photo above.
Revlon Colorburst Lipstick in Fuchsia $25. I picked this one up in a Duty Free store in Singapore after a 15 hour flight from Copenhagen thinking it might perk me up. It did. 😉
Dior Addict Ultra Gloss in Petal $65 at David Jones City Stores only, or $45 at Bergdorf Goodman. Rosemary's fave, she says "It's a gorgeous creamy lipstick with a really punchy colour that lasts beautifully."
Elizabeth Arden Pink Pink Shimmer $19 @CosmeticMall is great if you've got pale skin and blonde hair like Christina, above.
Main image from gorgeous mama Sydney from The Day Book
What's your favourite shade of hot pink lipstick?
And does anyone know – whatever happened to Transvision Vamp?

For more Fox in Flats: