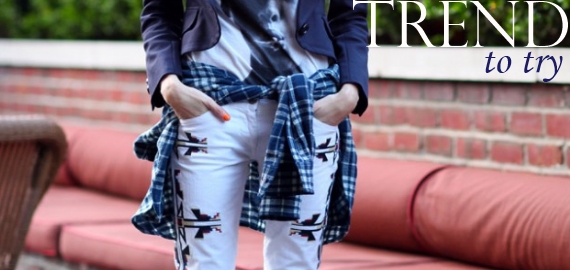 It was 1995. Hole was blaring from the tape-deck in my first-ever car, and I was belting out the words to 'Miss World' with my Poppy-Lipstick coated lips. Doc Martens were jammed on my feet and I'd tied a flannie around my waist.
Back then, tying a shirt around your waist was a handy, hands-free way to carry it for long days at uni, or to keep hold of your top in the mosh pit when you sweated your way through The Offspring at The Big Day Out. And it was also an easy way to make a quasi-fashion statement.
Nearly 20 years on, and tying a shirt around your waist adds a devil-may-give-a-toss nonchalance to the most grown up of get-ups.
In 2011 the trend resurfaced with the likes of Kanye and Rhianna wrapping a plaid shirt around their hips, but it was at New York Fashion Week this year that the look became the bona-fide fashionistas new go-to silhouette.
The best thing about this trend? You don't have to buy anything new!
Here's how to to try the 2017 version of this trend:
Balance the grunge vibe by teaming your tied-up shirt with an outfit that has at least one super-feminine element like a soft touchable knit, or a delicate lace blouse.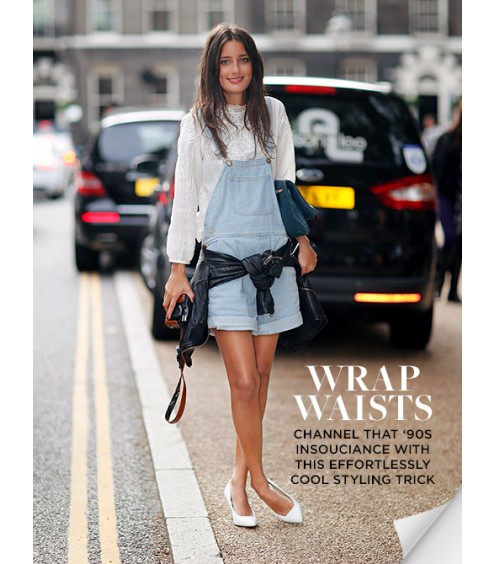 Keep key elements of your outfit crisp and sharp. When combined with the flowing fabric of your wrapped shirt, you'll create that modern silhouette we're aiming for.
Taylor Tomasi
Break up an otherwise monochromatic outfit with a shirt that's got a pop of colour.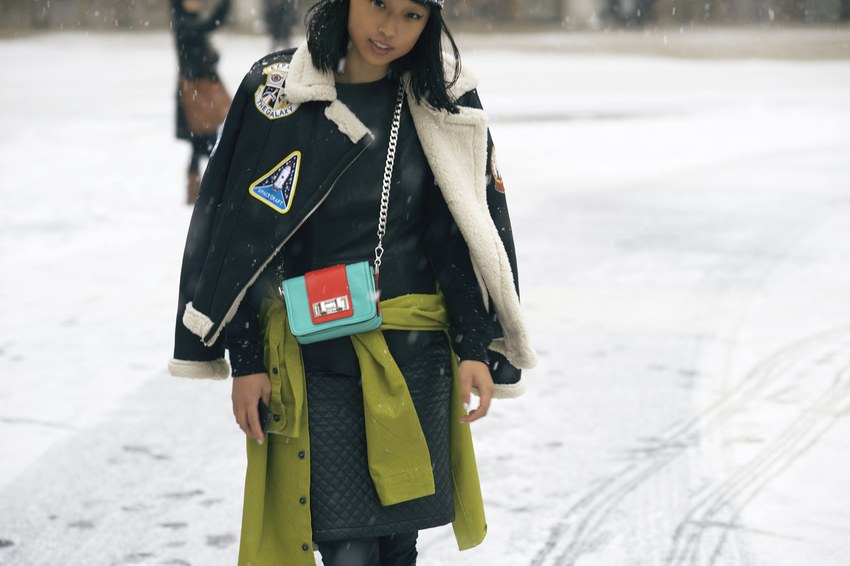 Margaret Zhang who I hung with when we interviewed Roberto Cavalli brightens up her outfit in a NYC blizzard with a green shirt wrapped around her waist.
Team with quality fabrics like leather, silk and cashmere – the kind of thing you could never afford in the 90s on a student's dime.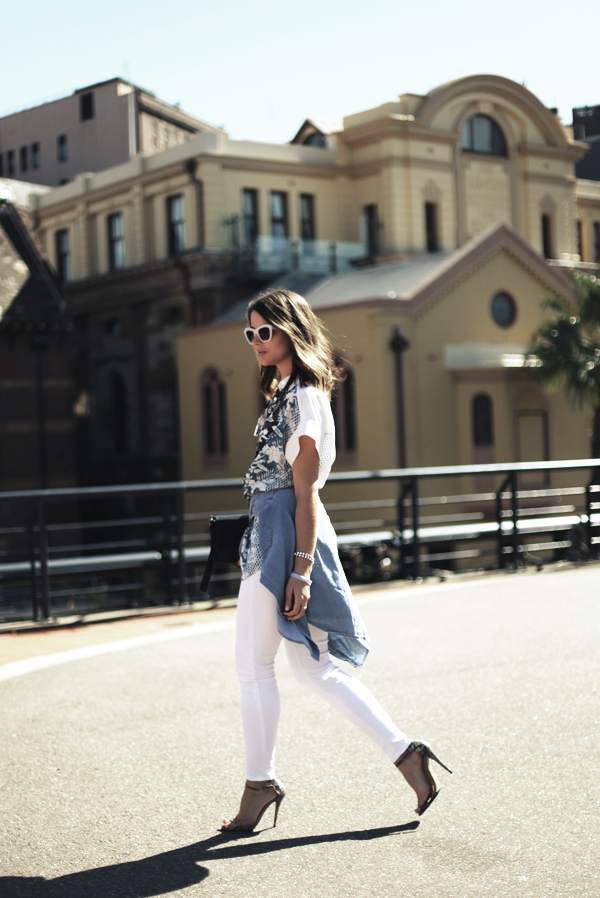 Get more mileage out of items in your wardrobe that you might ordinarily save for night-time occasions, by dressing them down with something casually knotted around your waist.
Me, taken by my son before school drop-off
I tried this trend myself the other day, by teaming a black leather skirt with a soft grey knitted cardigan wrapped around my waist, for a day filled with kid-centric activities and mundane chores. The cruisy vibe of the knotted knit somehow counterbalanced the toughness of the leather, and it didn't feel at all out of place in the playground or at the fruit & veggie market.
How 'bout you: Love or hate this trend? 
And did you ever, like me, jump into a mosh pit in the 90s?  Or were you a more a hang-at-the-back-of -the-crowd-I-don't-like-being-covered-in-sweat-and-beer kinda gal ? 

More Fox in Flats: