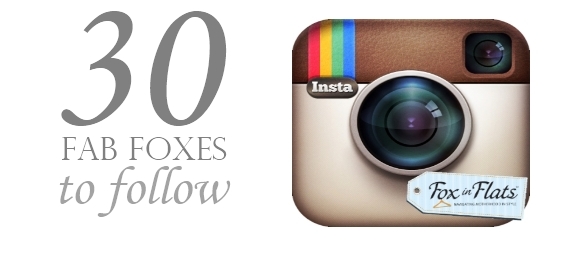 There's plenty of great fashion inspiration to be found on Instagram – it's a gratuitous peek into the lives of fashion designers, editors, models, and the world's glossiest people.
But it's the style of 'regular women'* like you and me, who've been sharing glimpses into their lives through the app that we really love.
Thousands of pics were shared on Instagram recently when we threw down a mega month-long style challenge: DAREcember. Each day bought a massive grin to our faces to see the individuality and creativity happening around the world and in the 'burbs with women who are not ordinarily publicly lauded for their fashion sense, or paid mega-bucks for their images to be reproduced. And each day introduced us to more and more women who're looking awesome as they go about their day-to-day business.
So, if you're looking for a shot of relatable style inspiration, look no further than these fab foxes who're shaking their thang on Instagram."
Some are mothers, some are not. But what they all have in common is a love of fashion, a unique sense of style, a fun zest for life, and they've all joined in with one of our Style Dares at some stage with gusto.
They're listed below in no particular order, along with their account descriptions. Simply click on their Instagram user names to check 'em out. You're guaranteed a smile.
Hayley Blease behind the scenes of little & lady pinwheel online shops. the lady; she is you, rides a skateboard, corporate lady, friend, & runs after little people http://littlepinwheel.com.au
Cheryl Lin Founder of BusinessChic, the business streetstyle fashion blog. I like to play, too.
Sabby Hill Hairstylist, blogger and legendary princess from Cork, Ireland. superstylesabby@gmail.com Twitter @superstylesabby http://superstylesabby.blogspot.com
Lauren thesurprisebeginning Once upon a time there lived a girl named Lauren: these are her stories. Dum-dum! http://www.thesurprisebeginning.com.au
Bec B Blogger, journalist, news junkie, nailpolish enthusiast & neon addict. Melbournian. http://mybloggableday.wordpress.com
Jamila Rizvi Managing Editor at Mamamia (@mamamiaaus) http://www.mamamia.com.au
emmasalkild Writer, coffee addict, cold wuss http://www.myfairlipstick.wordpress.com
 Check out my Twitter bio…shits the same!! @curligirlibabe
Christina – Hair Romance Editor of HairRomance.com. My name is Christina and a haircut changed my life. Photos of my life, travels and great hair moments. http://www.hairromance.com
Kristin Tuohy Hairstylist/makeup artist✂
Tessa Lekakis give a girl the right pair of shoes and she can conquer the world
Sonia @ Shop Me Chic Bride-To-Be & Executive Assistant. Obsessed with fashion, reality TV, shopping & Hollywood gossip. One half of the duo behind @ShopMeChic. http://shop-me-chic.com
Roxanne "Scarlett could never long endure any conversation of which she was not the chief subject." (Margaret Mitchell)
Donna Mama // photo taker // wifey // tea drinker // sometimes blogger // http://www.donnajayne.blogspot.com.au
Lilit http://www.makeupandmacaroons.com
Corinne Stumbaugh Just doing my thang. California, USA. Kik: corinnereneee http://twitter.com/corinnereneee
Katherine ThroughMyLookingGlass My name is Katherine and I live in a world of movies, music, style, photography, inspiration, creativity, and cake. Stop by and say hello. http://throughmylookingglass.me
Ingrid http://inglossybeauty.com
Ebony
nikki happiness junkie :: daydream believer :: graphic artist :: mama ♡ MAKE BLISS HAPPEN ♡ http://www.flairtoremember.com
Jessie Anderson I put the 'aw' in awkward
Norlin 30something mum to 3 kids & wife to one hard working man. Lover of fashion, beauty & basically anything beautiful. Now also a beauty junkie. http://www.baublesbubblesbags.com
Sandra Illustrator & designer for Intrinsic, mum, wife, trying hard to fit everything else in (oh and my sister is my best friend) http://sandragale.blogspot.com
Caveat Calcei Shoe Obsessive Scottish Yogi/Pilates Instructor/Blogger http://shoesandyoga.wordpress.com

 Actor, shoe-lover and editor of Stylaphile. http://www.stylaphilemag.com
Kim Clark Lee
Steph Wilson / Lipstick & Cake http://www.lipstickandcake.com
 blogger.optimist.blissfully married to @Brigalo.live & love in SE QLD.cupcake baker.country music cowgirl.coral nail polish obsessive.gleek.sunbather http://blog.katypotaty.com/
To follow Fox in Flats on Instagram, here's where we are: