Inspiring and fabulous, these chic New Yorkers of 'a certain age' demonstrate "…as we get older, we get better!"
httpv://youtu.be/nWKTfqivbRQ
The video, filmed for an upcoming documentary about stylish older ladies living in New York, is chock-full of style tips and advice that will make your decade ;). Some of the dialogue includes:
"I think it's fun to dress up. It's an exercise in creativity, and it makes you feel better. Sometimes you're in a funk and you put something on, and you twirl yourself around and, BINGO!" 
"I dress up for the theatre of my life everyday. I get such a kick out if it!"
"I don't dress for anyone else, I dress for myself. If someone doesn't like what I'm wearing, I don't give a shit."
About age: "Before 80 you always lie. After 80, you brag."
"Young women, don't worry about getting older. Every era, it brings character."
For more perspectives on what's chic and/or appropriate to wear once we get a little older, I love this article from xoJane: "Dispatches from the mom set: we are too old to wear whaaat?".
And, I got my ranty-pants on about a year ago when a journalist coined the term "muttony mummies" about women who are deemed to "dress like their daughters".  Give. Me. A. Break.
To simply check out more stylish ladies, click over to Advanced Style.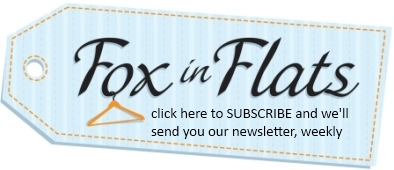 Thanks to Amy for sharing this with me! Check out her fab blog, Absolute Amy, here.
Do you worry about  dressing for your age as you get older?
Are there things you've stopped wearing past a certain age?
Has getting older made you more adventurous with your style?