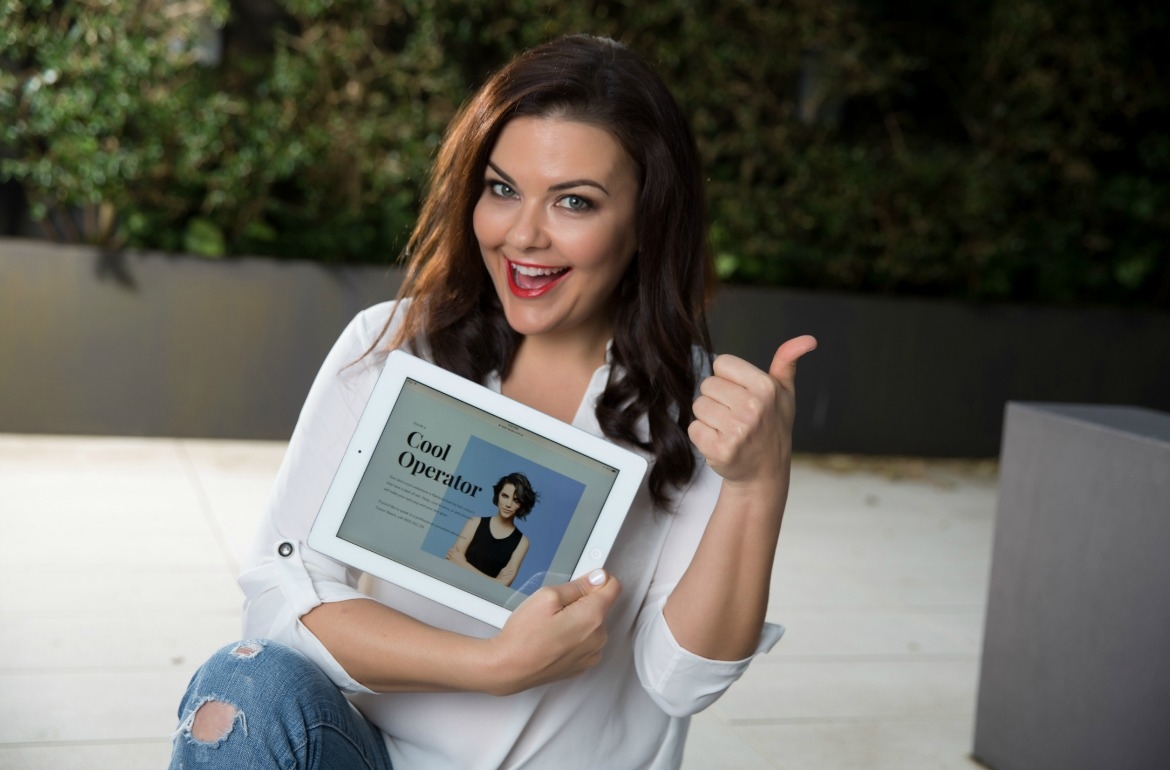 By Andrea Michelle for Schwarzkopf
Remember the days before kids when you could easily spend most of a Saturday in a hairdressing salon getting your hair cut and coloured? Sipping the fancy herbal teas, lazily flicking through magazines, and drifting into a blissful chill zone while you'd get a head massage? Yeah, it's a distant memory for me too.
After I had my first child I was kinda bamboozeled about how to find time to get to the salon. I remember having to time appointments between breastfeeds, and once even getting my husband to bring the baby into me for a feed – yup, I fed bub in the middle of a bustling salon tucked strategically under the black gown they make you wear, while trying not to suffocate him, and rolling my eyes at the image reflected in the mirror in front of me.
As time went on, visits to the salon became further and further apart because I just couldn't justify the time it took. Not to mention the expense. Downing a couple of hundred bucks on a cut and colour just couldn't be justified anymore on one income.
Photos of me at my son's Christening are a testament to this. I swear it was probably the worst hair day of my entire life, a culmination of nearly 5 months without a colour, grey flecks peeping through, my hair looking dull and straw-like.
Fast-forward ten years and it's far easier to get to the hairdressing salon for a few hours. In most instances I bring my boys with me and they happily play on their iPads while I'm getting my hair sorted. This has been going on for the last few years, so much so that the staff there know not only my kid's names, but they way they like their hot-chocolates and their favourite bickies. Yet being interrupted mid head massage by a little voice lisping "Mummy, I need to pee!" is far from relaxing.
And now – I don't know if it's just my old age kicking in or the fact that the boys are asking me more challenging questions as time ticks on, but those pesky grey hairs are popping up faster than ever.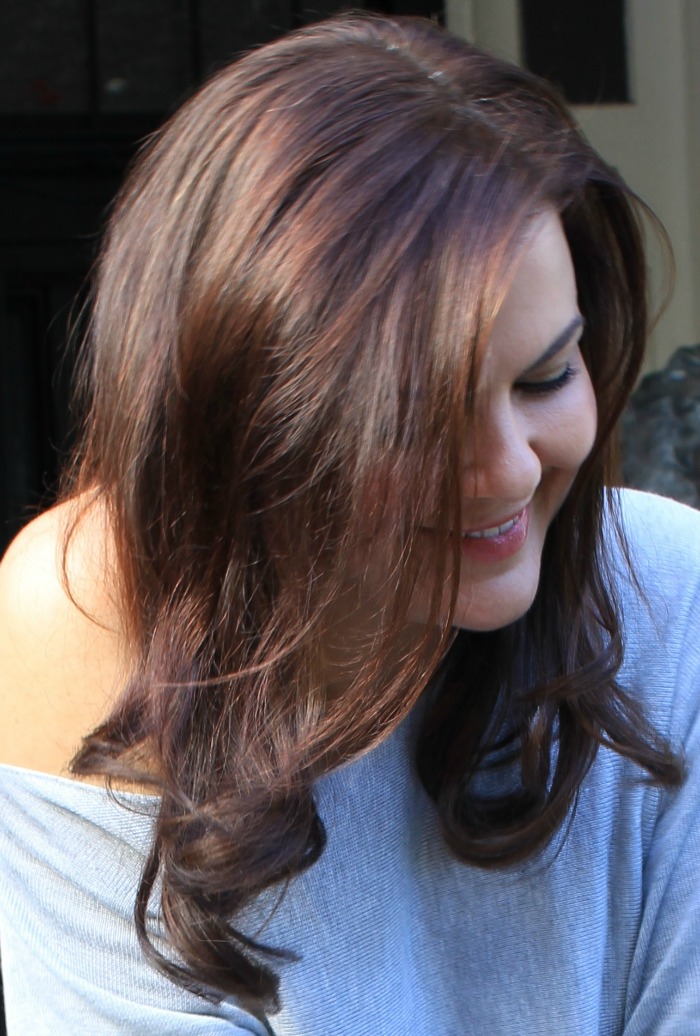 They are most noticeable when I part my hair, and there's an especially stubborn patch of silver that grows in a clump near my hairline.
Comparing greys with my buddy Justine she asked why I don't colour my hair at home, and I just kinda shrugged. I've never really done it. Because I'm scared I'd choose the wrong type of colour and end up with black or red hair or something. And I reckon I'd make a mess and end up with colouring cream everywhere.
But, the idea made sense. If I could easily figure out what was the right colour for me, I could touch up my greys at home between salon visits, saving time and money.
Like they read my mind, soon afterward I received an email from Schwarzkopf telling me about their online Colour Match Tool.
It's basically a quick, easy online quiz where they ask you questions about hair, skin tone etc, what kind of results you are after, and then lets you know what type of shades would best suit you. Mind blown!
[cincopa+AIEAVldLhPm_]
I've since had the team at Schwarzkopf show me how to use the products properly to get me over my fear of stuffing it up, and it really is easy. So much so, that I have made a couple of how-to videos with them to show the best way to apply a few of their products. Products that take from just three minutes to half an hour that you can easily do in the comfort of home.
The Products
A product I wish I'd heard of years ago is Schwarzkopf Mousse Colour Refresher because it's the Speedy Gonzales of grey coverage. Just 3 minutes in the shower to process, rinse, condition and you're done. And you don't even need gloves to apply. Click HERE to see how easy the application is.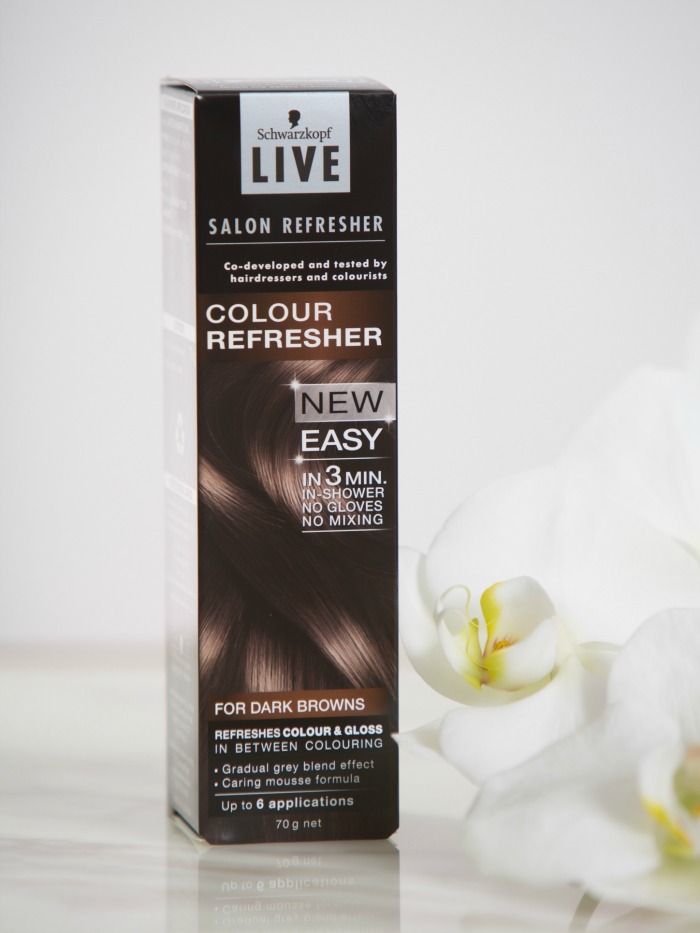 SHOP Schwarzkopf LIVE Colour Refresher $13.99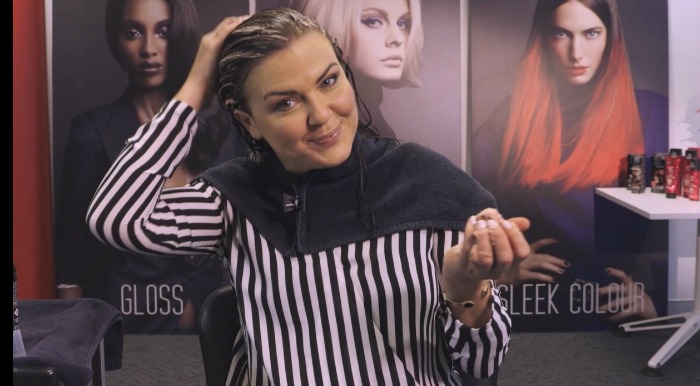 Click HERE to see the video tutorial
I use Schwarzkopf Live Salon Permanent, mainly on my roots to cover the pesky greys. Click HERE to watch a short video of the three key steps to make the magic happen.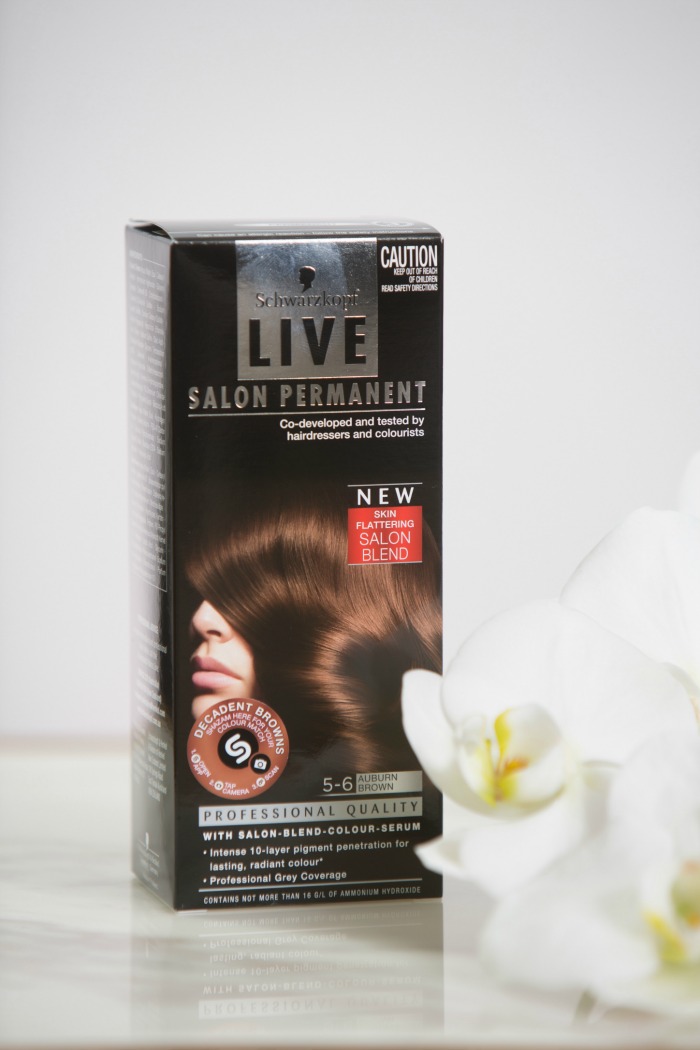 SHOP Schwarzkopf LIVE Salon Permanent $13.99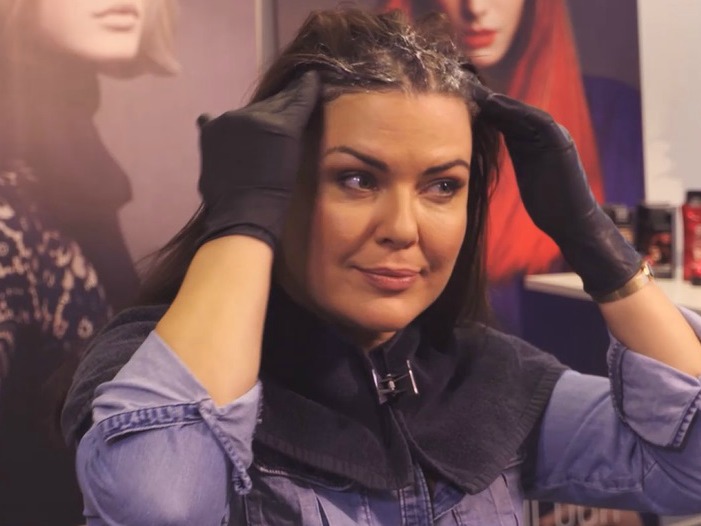 Click HERE to see the video tutorial
This product can also be used all over your hair and results in a beautiful glossy finish.
And from what you save colouring your hair at home between salon visits you can splurge on a stack of glossy mags and stock up on fancy herbal teas for your own place. Win – win!
More Fox in Flats: