It's our kids wanting milk, to go to the loo, or to be comforted after a nightmare about zombies.
It's our partners or dogs snoring like they've never had a nasal passage.
Or it's that extra glass of champagne on a night out, or that TV series you are binge watching.
Either way, you've had a late one, and it shows.
And I'm certain I'm not the only one feeling like an extra in Michael Jackson's Thriller after months – nay, years – of sleep deprivation, especially since having kids.
We did a survey of 150 women with young children from around the world, and found that 94% of women with children under 6 get less than the recommended 8 hours sleep per night.
Surprised? As if.
I'm just surprised that anyone is getting more than 8 hours. And I want their life.
So here's 10 ways to look alive when you are dead on your feet.
Fake a glow
A swoop of bronzer under your cheekbones, and a swish of highlighter over them will take away that Night of the Living Dead look. Keep a light hand with your swish or swoop though or it may look too harsh.
My faves: Hourglass Lightening Palette $92, YSL Terre Saharienne Bronzing Powder $85, and Elizabeth Arden Sunset Bronze Prismatic Bronzing Powder $40.
Super Sunnies
Why do you think celebrities are always photographed in sunglasses when disembarking from a long haul flight?
It's not to look cool – although it certainly does help.
Sunglasses are a fast way to hide those tired eyes and one of the easiest ways to add instant style to your outfit.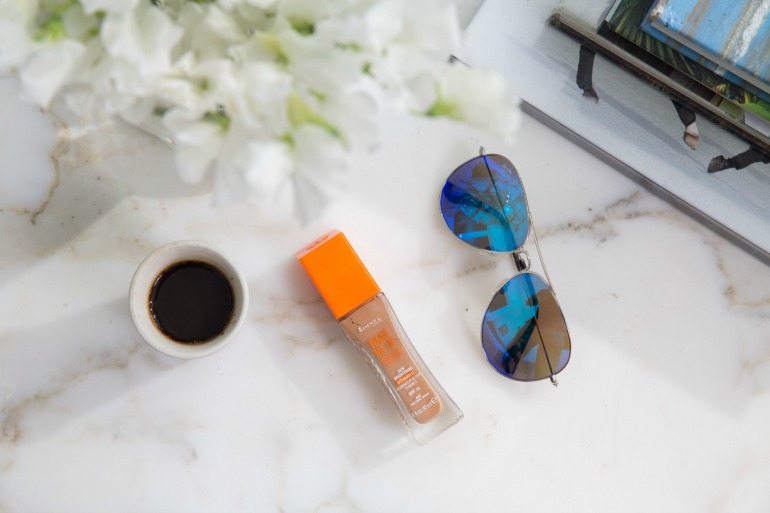 Brighten up
Switch your usual serums, moisturisers and foundations to those that will do the job plus brighten as they go.
Try the Lancome Genifique & Light Pearl Perfect Partner set $170 to illuminate the eye area and freshen skin, Swisse Kakadu Plum Brightening Serum with licorice & bearberry extracts $30 is a cheap and cheerful option that smells delish, and SK-II Facial Treatment Essence $205 acts like a strobe of light on your face – an absolute winner.
I'm loving 'Wake me up' an anti-fatigue foundation by Rimmel $19.95 with vitamin C and SPF 15 that adds a soft glow with enough coverage to even out your skin tone.
Water yourself
Plants wilt without water, and so will you. Try to drink the recommended 8 glasses of water a day to keep skin hydrated, and plump.
Oh, and the continual trips to the bathroom will keep you moving too!
Eye brightening boost
Indeed you'll need a concealer when you're knackered, but you can soften the appearance of dark under eye circles with specialised products.
Models Prefer Eye Brightener $13.99, and Eysilix Instant Eye Rescue 15.0 ml $34.99 both do a great job of diffusing light around the area so it looks like you've had at least an extra hours sleep.
Add a pop of colour
Use your crazy-sleep brain to its advantage and experiment with colour on and around your face to take attention away from tired eyes.
Try bright scarves, coloured earrings, or a bold lip.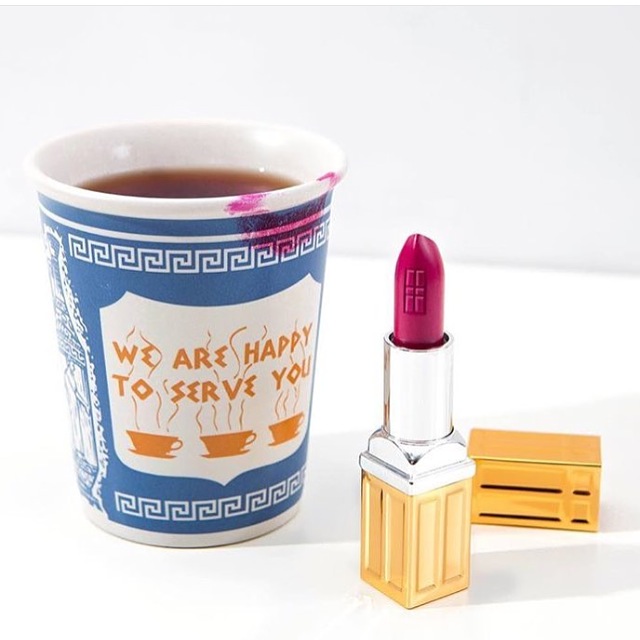 Make more effort with your hair
This is a great way to deflect attention from your tired face. And it doesn't need to take too much time. Some super fast shortcuts include:
Hair still wet? Style as is with these easy tips.
Treat your eyes
Eyedrops will instantly clean and whiten – like a shower for your eyes.
To freshen the area, try the old-fashioned trick of popping slices of cucumber on your eyes while you lie down for a bit. The quick rest, and coolness of the cucumber will provide a natural pick-me-up.
If you don't have these in your fridge, try cooling two tea spoons and resting these over your eyes.
Slap your face
Nah, don't do this literally or you'll look like Jim Carrey in Dumb and Dumber.
Simply splash some cold water on your face, or keep a cooling facial mist handy that'll act as a little get-your-act-together face slap.
I'm a particular fan of MUSQ Rosewater Mist $40 as it's made with organic ingredients and by Aussies. I keep it on my desk as a quick pick-me up during the day.
Plump your pillow
Your kids aren't always to blame for baggy eyes in the morning. If your pillow is too flat, fluid can gather around your eyes.
So add an extra pillow, or switch to a larger one, and sleep on your back so the excess fluid can drain.
3 more ways your pillow can help you wake up prettier here.
And if all else fails…cancel your plans and rest.
Chuck a sickie. Excuse yourself from that playdate or the swimming lessons or tuckshop duty – whatever it is you have planned – and put your pyjamas back on.
If you really think that the world's gonna stop if you're not participating for a day, you are kidding yourself
Have a guilt, stress and hurry-free day at home to recharge. Watch a movie, read a book and rest. Your body, your mind, and your under-eye bags will love you for it.
BEAUTY BUYS TO FAKE AWAKE

What is your best tip for looking good when you are sleep deprived?
More Fox in Flats: