By Andrea Michelle
When I was little, my Mum used to save biscuits for me in her bedside table.
I'd creep into the room – knowing they were there for me – and gobble them up. By the time she awoke, I'd be on that glucose high, sugar crystals and bikkie crumbs dancing on my lips, and she'd call me her "little Cookie Monster."
I happily remember silly games like this we'd play when she was in a ward. Knowing there was a stash of "hospital cookies" waiting for me in those grey bedside tables each time I'd visit made it fun. And I guess it was her way of distracting me from the fact that she spent so much time there having treatment for breast cancer.
Like those of us who have had been touched by breast cancer, we do what we can to help. Whether it's holding the hand of a loved one, making regular donations to a specific charity, wearing a Pink Ribbon, or buying the myriad of 'pink products' on the market to contribute to the cause. Because we all hope for a day when there is a cure for breast cancer. And it's awful. The pretty pink pics are lovely and all, but if you've seen someone dying from it you'll know what I mean.
But, with so many options for how to contribute, it can become a little overwhelming, and with our busy lives, a bit time consuming.
That's why I love this new initiative from the National Breast Cancer Foundation (NBCF), pink.org.au, and I recently collaborated with them to explain the concept in this short video:
I've been testing out pink.org.au over the last month and it really is easy to use. It's great to know that I can contribute to the NBCF to fund life-saving research through my regular online purchases like groceries, birthday presents, and now, Christmas gifts.
I encourage you to check out pink.org.au yourself. Become a member and simply use it as a shopping portal for your online purchases, knowing you are contributing to this important cause.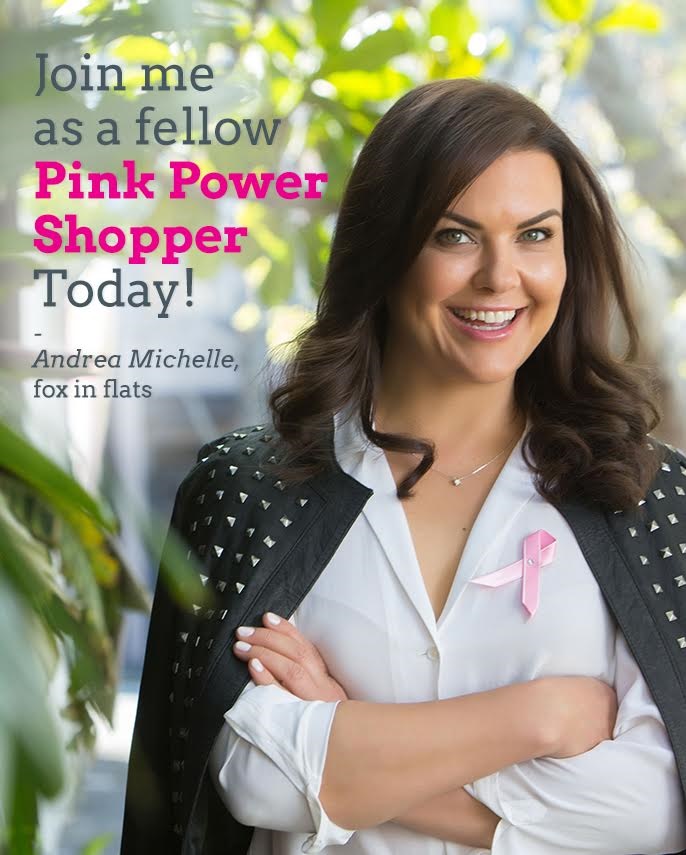 Become a Pink Power Shopper like me for a chance to win $200!
As an extra incentive to join Pink.org.au – it's free!-  I've got a Visa Prepaid Gift Card worth $200 to give away. These cards can be used anywhere Visa is accepted, so it's kind like a wad of cash in your pocket – and just what we all need this time of year, right?!
how to enter
Simply become a member of Pink.org.au (did I mention it's free?), and give toward breast cancer research by making one of your regular purchases. Like me, it might be your online grocery shop, knocking over your Christmas shopping, or buying that special dress for 'The Silly Season'. Let me know in the Comments section below what you bought through the Pink.org.au portal and why this cause is so important to you.
Conditions:
To enter, simply comment in the section below what you purchased through Pink.org.au.
This give away is a game of skill, and I'll be judging the winners based on the most compelling response.
If you win, to claim your prize, you will need to forward me a receipt of your purchase made through Pink.org.au. 
The prize is a Visa Prepaid Gift Card worth $200.
You can enter this give away as many times as you like.
Entry is only open to Australian residents.
The give away runs from November 24th 2015 till midday December 15th 2015. 
You need to have subscribed to our weekly newsletter to be eligible to enter, and you can do that here.
The winners will be announced in our newsletter on the afternoon of December 18th, 2015. 
Entrants must abide by the contest entry conditions listed above. 
Whether you enter the give away or not, this is a simple and easy way to make a difference, just like my Mother did when she stashed those biscuits in her bedside table all those years ago.
R.I.P. Mum.
xA

More Fox in Flats: