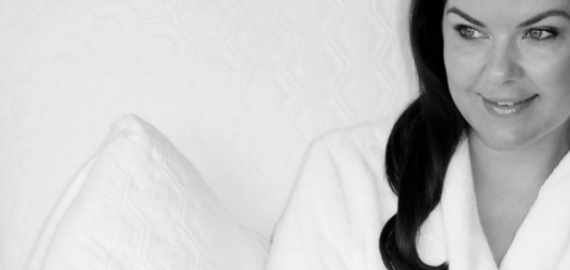 By Andrea Michelle for Renu 28
At 43, I'm that woman who tries to train hard a couple of times a week, drinks eight glasses of water every day (with a dash of Chlorophyll), and snacks on almonds – activated or not.
But I'm also that girl who's dream evening is eating Indian takeaway in bed watching Armageddon for the millionth time with someone who gets my love for Affleck.
A steaming hot chicken vindaloo, poppadum's with mint riata, Ben Affleck prancing Animal Crackers on Liv Tyler's impossibly firm abs in the sun, and that scene with her hand on the grainy screen near the end backed with an Aerosmith soundtrack – these things always make me cry, because Spicy and Super Cheesy.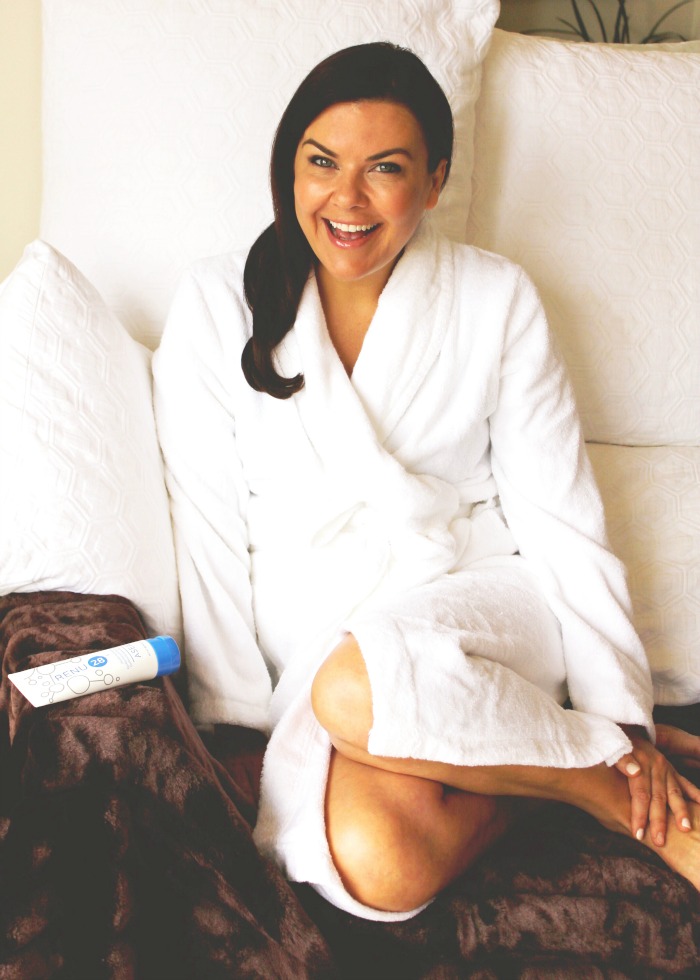 Another thing that made me cry recently, was running out of my favourite beauty product, Renu 28.
Dramatic, I know, but when you find a product that really changes your skin, and has made you look younger, as Steven Tyler would sing, "I don't wanna miss a thing."
Before you think I've gone completely bonkers, understand that I have a deep-seated fear of asteroids that are heading to earth to end it all, and the visible impact of ageing on my skin.
That's where the other thing that makes me cry comes in. Recently, my tube ran out, and I welled up.
I included Renu 28 as part of my beauty routine last September for a month, and at time when I had a couple of long haul flights, and very little sleep. It made a visible difference to my skin, which you can see in this post.
Averaging 5 hours sleep yet my skin looks younger. Wait, what?!
The reason it works? It speeds up the regeneration of your skin cells. Indeed, skin cells rejuvenate on their own. We've all got redox signalling molecules that do that job. But as we get older, these little babies take longer to get going. Kinda like me these days before my second cup of coffee kicks in.
The special thing about Renu 28 is that unlike other products, the gel is formulated with unique science and technology that replicates those molecules.
Celebrity skin care therapist and Renu 28 Ambassador Ingrid Seaburn, compares the product to the wheels on your skin care bus: "There are many products that will help your skin like vitamin A, C, anti-oxidants, hyaluronic acid, all that stuff. But you've got to have those wheels turning underneath for all that to do its job. It's the basis for healthy functioning skin. Renu 28 accelerates the communication between skin cells."
I like to compare the product to a good fitness routine."
We all know that cardio is great as it'll burn calories fast and get your heart pumping, but fitness experts will explain that weights are the gift that keeps on giving. Because a sweaty session will keep your metabolism fired up for hours after. For me, Renu 28 has become part of my 'skin fitness' routine. It's that foundation that keeps my skin chugging along and fired up, making it more efficient, healthier, and younger looking. It's like a personal trainer for your skin coaching "Hurry up. Get going. Turnover."
I use it morning and night after cleansing and before my usual serum, moisturizer and sunscreen. The gel dries really quickly, so that extra step in my routine adds only seconds – something ultra important when we're trying to get out of the door in the morning.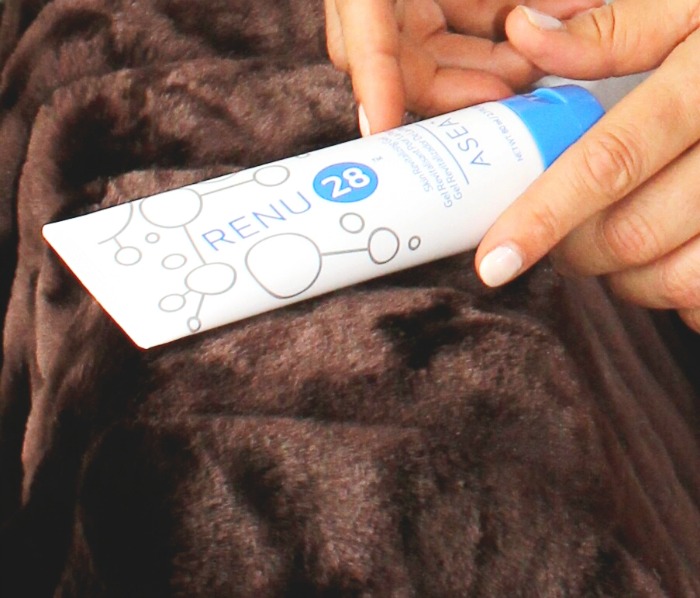 With that kind of usage a tube usually lasts me about six months, and at $72 I reckon that's great value. Buy Renu 28 Skin Revitalizing Gel here.
But unlike me, ensure you have a back up tube ready to go when you do run out, as you're going to be addicted, and I don't want you to cry like me 😉
Win 1 of 5 tubes of Renu 28 Skin Revitalizing Gel
how to enter:
Simply comment in the section below why you'd like younger, healthier looking skin.
You must be a subscriber to our newsletter, as the winners will be announced on Thursday afternoon. If you're not already a subscriber, join up here.
conditions:
To enter, simply comment in the section below why you'd like younger, healthier looking skin. 
This giveaway is a game of skill, and I'll be judging the winners based on the most compelling response.
The prize is a full size 80ml tube of Renu 28 Skin Revitalizing Gel, and there are 5 prizes to be won.
You can enter this giveaway once only.
Entry is only open to Australian residents.
The giveaway runs from October 27th 2015 till midnight November 5th 2015. 
You need to have subscribed to our weekly newsletter to be eligible to enter, and you can do that here.
The winners will be announced in our newsletter on the afternoon of November 6th, 2015. 
Entrants must abide by the contest entry conditions listed above. 
Why would you like younger, healthier looking skin? 
xA

More Fox in Flats: