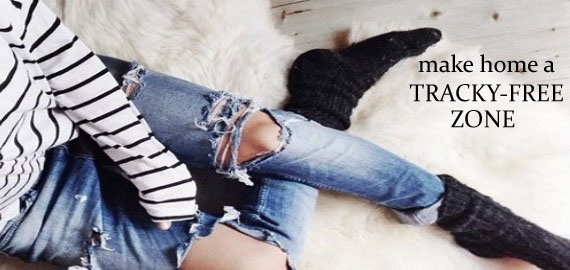 Kicking around the house isn't much inspiration to dress up, especially if whatever you're wearing is bound to end up covered in stains of milk, Vegemite, finger paint or more, depending on what stage your kiddies are at. And every now and again who doesn't love a day when you forget the shower and stay in PJs all day? But do it too many times in a row and you start believing that the tracky-clad gal in the mirror is who you really are. Time to re-release the fox within.
Make your basics anything but
Comfy pants don't only come in the form of grey marle fleece. These harem pants will be your new happy pants — that is, ones you'll be happy to wear in public.
A maxi skirt is arguably even comfier than your PJ bottoms, and this swishy floral number will make you feel gorgeous.
1&20 Blackbirds floral maxi skirt $49.95
Slip on a t-shirt dress or tunic top (just add leggings on colder days) for pajama-comfort meets street-worthy style.
Warehouse floral tunic dress $79.18
This goes with that
A tip from my sister: to take the effort out of styling yourself each morning, have accessories that you always wear with certain items of clothing. So whenever you put on your red top, you automatically tie on that abstract-print scarf. Welcome to stylish dressing without the brain drain.
New Look boyfriend burnout tee $17.80
Spun Scarves liberty scarf $62.01
Keep cute flats close at hand (er, foot?)
When your home day turns to emergency outing day, you don't have time to pull on a new, chic outfit. And running out the door toting babies, toddlers, lunch boxes — and oops, almost forgot the car keys! — you'll slide your feet into the first pair of shoes you find, just hoping they match. Keep a pair or two of cute flats by the door or in the car. Even if the rest of your outfit is blah, your shoes will make you look more put together.
These embroidered cheapies are the perfect blend of classy and casual, meaning they'll go with pretty much anything.
For more ways to break the track-dack blahs click here
What's your favourite get-up for lazy days at home? And how do you find your fashion mojo after you've been cooped up for a while?
More Fox in Flats: