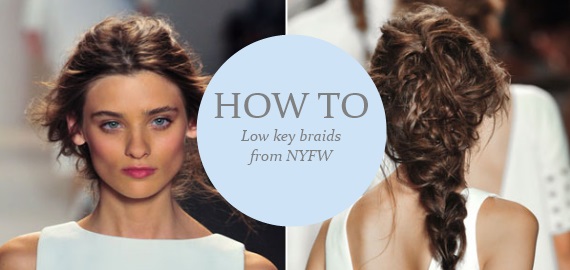 It was braid over-load at New York fashion, yet these two styles stood out from that twisted pile of tresses for their freshness and ease to recreate in minutes. Best of all, they work best on messy, second-day hair.
Going Glamping at Rachel Zoe
"We're going on safari," Antonio Corral Calero, artistic director for Moroccanoil, said of his hair-vision for Rachel Zoe's show.
Recreate the look, fast:
As a starting point, you need your hair to look like you've not washed it for a few days, but if you have, hit it up with a dousing of dry shampoo and/or mattifying powder till it starts to feel gritty.
Back-comb all over gently for body, then create a low, very loose braid, messing up the ends once secure.
Loosen the braid further by gently pulling out sections and creating further texture in the hair by gently rubbing your fingertips between the strands.
Gently deconstruct the hair around your face so you look as relaxed as a few days with your feet up under at tent while someone brings you cocktails.
The 'West-Coast inspired' braid at Michael Kors
Backstage at NYFW Michael Kors told ELLE Canada about the models: "We wanted them to feel natural and undone and a little windswept."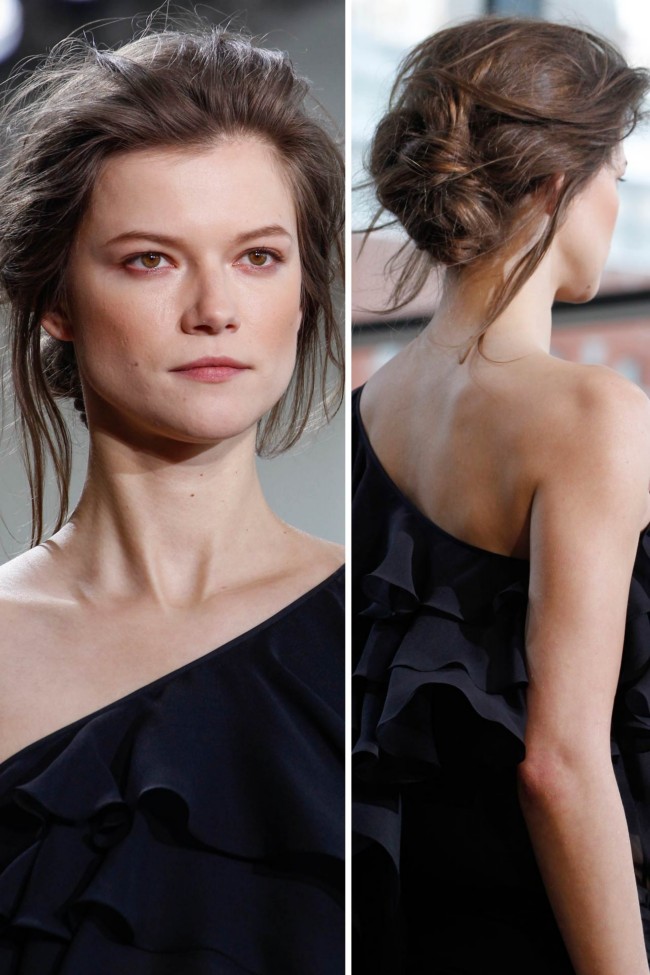 Recreate the look, fast:
Dust your favourite hair powder onto the roots of dry hair to add natural looking body.
Back-comb and secure in a loose pony at the nape of your neck.
Gently shake your head, letting strands of hair fall out around your face.
Divide the ponytail into three sections, plait loosely, then twist and pin it up against the back of your head.
Mess it up a bit, encouraging a few more strands to get loose so you look like you've just hopped out of a car with it's top down.
West Coast, or Glamping Safari – what would you choose?
More Fox in Flats: