I've been meaning to try Batiste Dry Shampoo for a while. It's one of those products that seems to always be mentioned by fashion and beauty editors as a hair essential. I reckon those creatures get to try all the best stuff on the market, so if they say it's good, it's gonna be good!
At long last, a couple of weeks ago I finally remembered to tuck a can of Batiste into my trolley, paying about $12 at the supermarket check-out.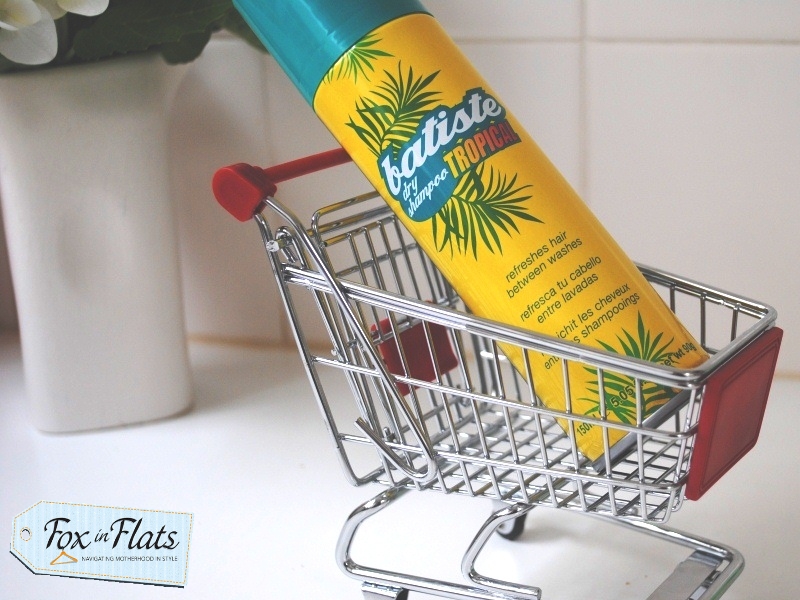 This baby is worth every cent.
A couple of sprays into my unwashed hair refreshed and revived it like no dry shampoo I've ever tried before. I went a record 5 days without regular shampooing (I'm usually a daily, or every second day kinda girl) yet my hair felt fresh and clean.
I probably could've extended the time between washes, but the concept of that freaked me out a little too much, and I was worried something with a heartbeat might take up residence on my head."
It's especially great if you've got fine, lank hair (like mine) as the formulation adds extra body and thickness.
A highly recommended addition to your shopping cart, or buy online at Big W, Woolworths or Pharmacy Online.
For more awesome supermarket beauty essentials, check out the Fox in Flats Inaugural Beauty Awards from Aisle 5.
What have you tucked into your trolley recently that you think is brilliant?

Click HERE to subscribe and get our newsletter, weekly.