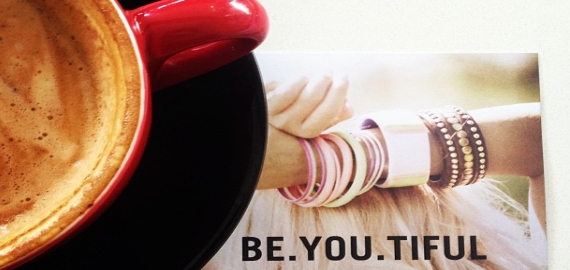 By Andrea for Schwarzkopf

"Shut up!" I yelled, my nose screwed up as I hid my face behind a curtain of scraggly brown hair. Eleven year old me had been playing basketball in the driveway of my friend's house with Kenny, the little boy from next door. It was all fun and games until he dropped the words that triggered that violent response:
"You're so pretty."
A boy had never called me pretty, or beautiful, or even cute before that day. And it freaked me out. I was so embarrassed I turned bright red and wanted to cry and hide.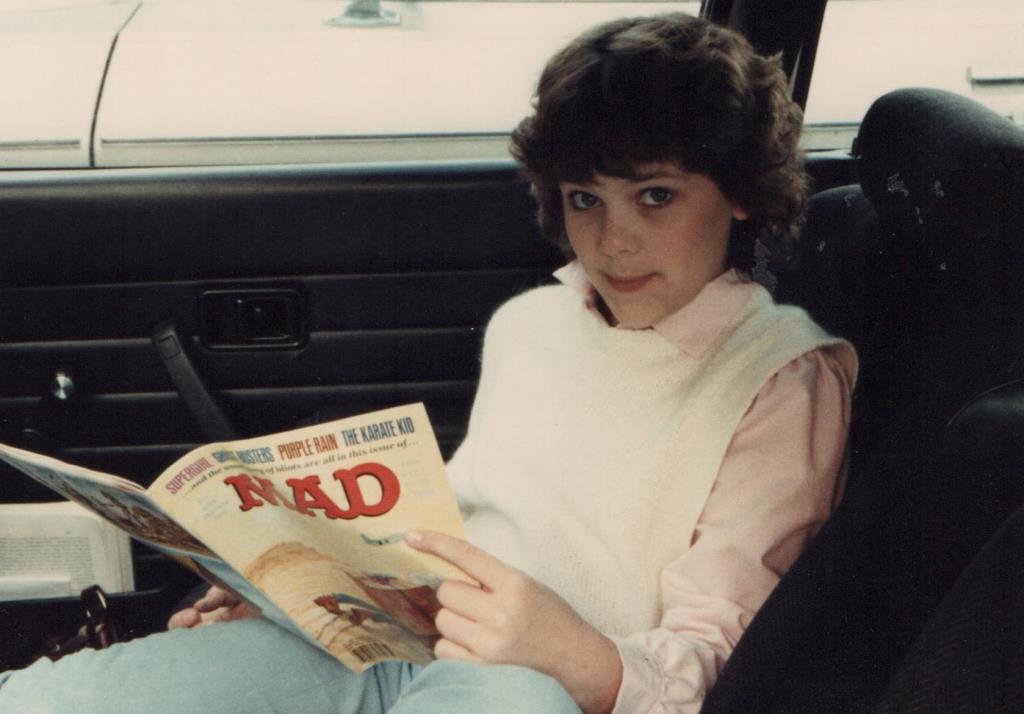 Me the year I received my first compliment from a boy (and with my first ever perm).
Clearly a mad, mad year!
Ever felt a little like that after suddenly being served up a compliment?
A feeling of red-hot discomfort?
Almost a sense of shame?
Good for you if not – you can kindly click off this page now.
For the rest of us, however, here's the thing: it doesn't need to be this way.
Mercifully, I gradually grew out of my gangly pre-teenness. But I did remain awkward with compliments about the way I looked. It didn't really help that I grew up in the '70s and '80s when the women who were considered most beautiful, like Farrah Fawcett, Agnetha from ABBA, and Princess Diana, were all blonde. So I never really believed the kind, well-intentioned words when they were shyly offered up by similarly brave boys like Kenny, mainly because when I looked in the mirror, I didn't see what they saw.
But a couple of years ago, something changed for me."
On a whim, I started the Style Dare series on Fox in Flats. These involved weeks or months of style & beauty challenges designed to get the readers (and myself) to step out of our style and beauty comfort zones and try new things: a different hairstyle, a bright vibrant lipstick, or learning how to master a seemingly-challenging trend, for example. And an important part of the Style Dares is sharing our handi-work with others, usually with a photo on Instagram. For me – and for many of the thousands of women who've joined the Fox in Flats Style Dares so far – the taking and sharing of photos of ourselves was probably the most challenging part. Because there's the fear of looking stupid, or vain. And it opens you up to criticism.
Yet instead, it taught me to accept a compliment, and recognise my own unique beauty."
The community of women who've joined in with the Style Dares has always, unanimously been full of compliments and encouragement to one another.
It's been wonderful to see so many women –  myself included – blossom with self-acceptance and self-love because of the kindness and generosity of others.
So nowadays, I'm not so shy about putting myself out there, making a statement with my looks, or caring what people think. Bright orange lipstick at school drop-off? Did it yesterday. Pigtails in the playground? Of course! Sequins in the sunshine? I'm wearing them as I type. I'm also not so shy about whipping out the camera and taking a selfie, which if you follow me on Instagram, you can attest to. And I've also learnt to accept the way I look, including the fact that I will never have a crop of beautiful blonde hair. And I've learnt to accept a compliment when it is kindly given.

Because we're all unique, and beautiful in our uniqueness."
As Groove Armada sings "If everybody looked the same, we'd get tired of looking at each other." It's a song and a sentiment that I've taught my children, and continue to remind myself when a few grains of self-doubt creep back in.
And so back to sweet little Kenny, who was on the receiving end of my embarrassment all those years ago. If you're reading this, I'm so sorry. And Thankyou.
This gorgeous image from the Schwarzkopf Be.You.Tiful campaign is worth gazing at over while you have your next coffee, and I challenge you to ponder: What makes YOU beautiful?
Do you get embarrassed by compliments (like I used to) or have you managed to turn the compliment-corner?
If so, what do you reckon brought on the change?
More Fox in Flats: