Recently I was fortunate enough to meet Australian of the Year and all-round trailblazer Ita Buttrose at a breakfast presented by The Priceline Sisterhood.
Ita mentioned that she felt like a groupie when she met Jimmy Barnes, lead singer of Australian band Cold Chisel, who'd famously belted out a tribute to her in their eponymous 80's hit, "Ita".
And I felt like a groupie too when I met Ita.
There to raise awareness of Alzheimer's in her role as Australia's National President for the disease, Ita also shared some great tips, ideas and inspirational stories. And like Jimmy sang all those years ago,  "I believe, I believe, in what she says, yes I do."
Here's a bit of what Ita said that day:
On Motherhood:
"The biggest issue mothers have is being time-strapped, but it's important to try to find 'me-time'."
"When my kids were little, I'd get up early and go for a run – it kept me sane."
"Designer Carla Zampatti admitted she locked herself in the toilet to get away from the kids – 'They leave me alone there' – she said."
On Ageing:
"One day, if you're really lucky, you'll get to be older."
"It's important to treat older people the way you would want to be treated. I mean, why do people always speak loudly and slowly to old people???!"
"Take more care of your health. Think about how you want to age."
On Magazines:
"Magazines nowadays insult women's intelligence."
"Why don't magazines discuss important issues like women on boards?"
"Now Cleo is a flying penis magazine, and if that's what women 25-28 want to read, then heaven help them."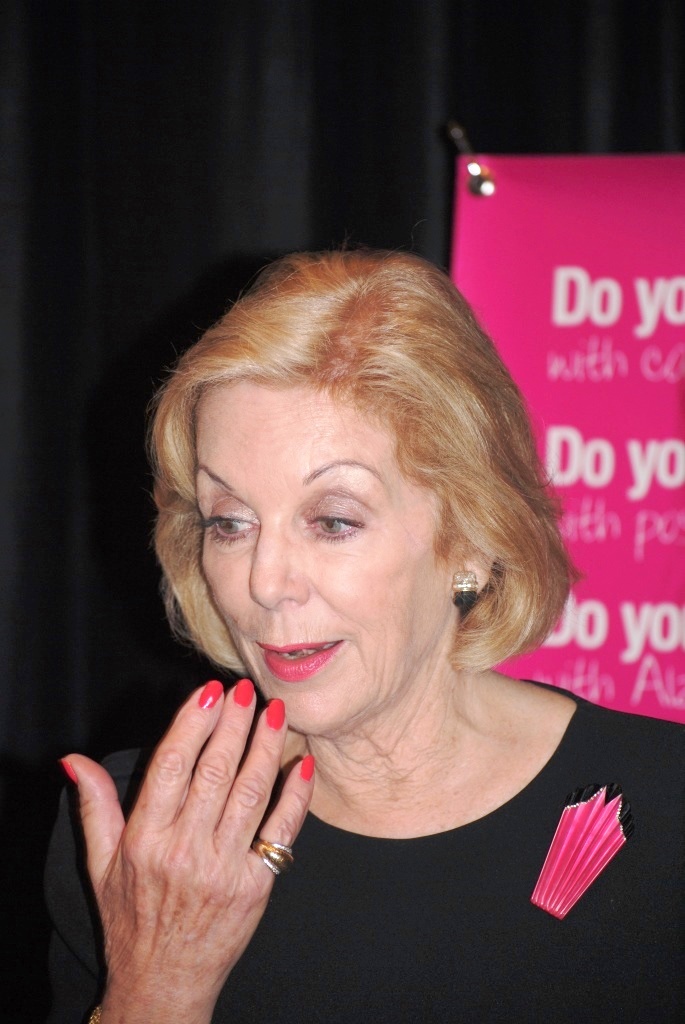 On Work:
"Can women have babies and be successful? Yes! And I think my kids have turned out quite well!"
"Tell yourself 'I can do this.' Believe in yourself, and put your hand up for things!"
"We think if we're working really hard, they'll recognise that and offer us promotions. They won't. If you have ambition, let people know."
On Kerry Packer:
"Kerry Packer's saving grace was a great sense of humour. And it never occurred to him that women were not capable or talented."
On Friendship:
"Make the time to enjoy your friendships. Women often put them aside for career or men. But they offer such comfort and encouragement."
On Homemaking:
"A tidy house is the sign of a wasted mind"
On Beauty:
"The best thing you can do for your skin is to cleanse, moisturise, and apply sunscreen to your arms and face."
Barbra Cartland shared her beauty tip to Ita: "Never drink gin, it makes the skin sag." (Ita never gave up gin however, and confessed to enjoying wine, and her latest discovery, a Negroni. "I must say, it was lovely," she said.)
On my leather skirt:
"Oh, I love your skirt! I like leather skirts – very sexy."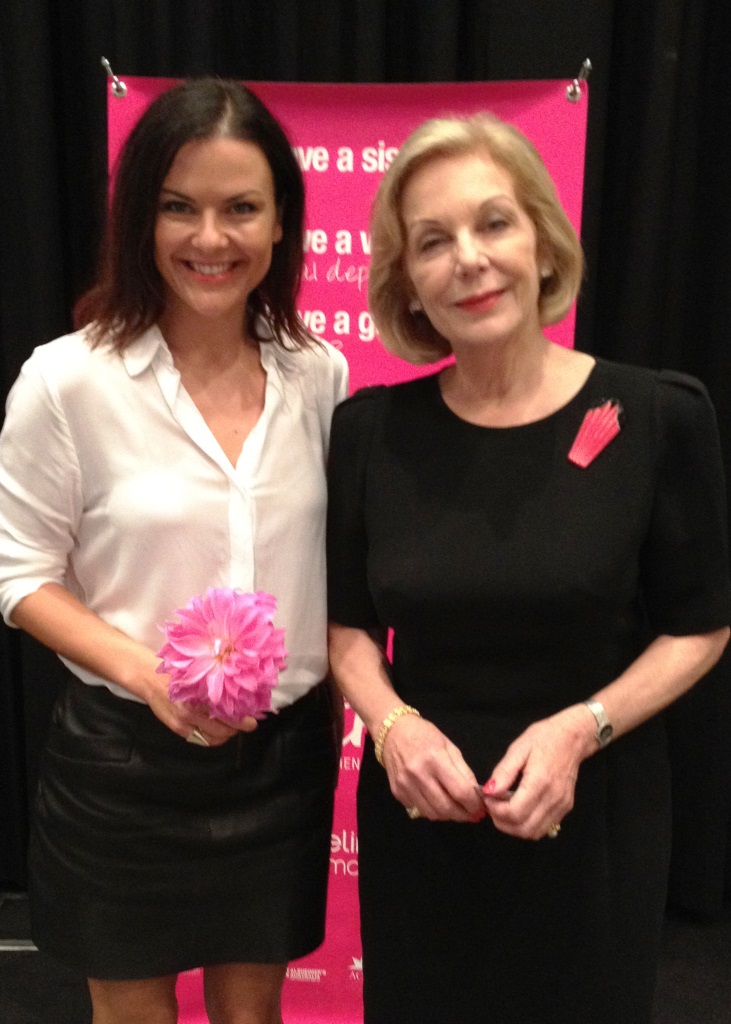 Yup, Ita checked out my outfit and gave it her tickety-tick of approval. And after I picked my jaw up off the floor, I went skipping down George Street, that Chisel song ringing in my ears. "How could I not believe, when Ita tells me to."
Alzheimers Australia's 'Your Brain Matters' program is based on scientific evidence that shows health and lifestyle factors affecting brain function also impact on the risk of developing dementia. Find out more at www.yourbrainmatters.org.au
Which comment of Ita's resonates with you the most?
And would you give up gin on the advice of Barbra Cartland?

More Fox in Flats: