After some sweaty beach-side playground fun and a cooling ice cream treat, the boys and I wandered into a couple of shops. They continued to roar around the store on their cheeky little legs, but squealed to a halt when they saw these fierce flats appear on my feet.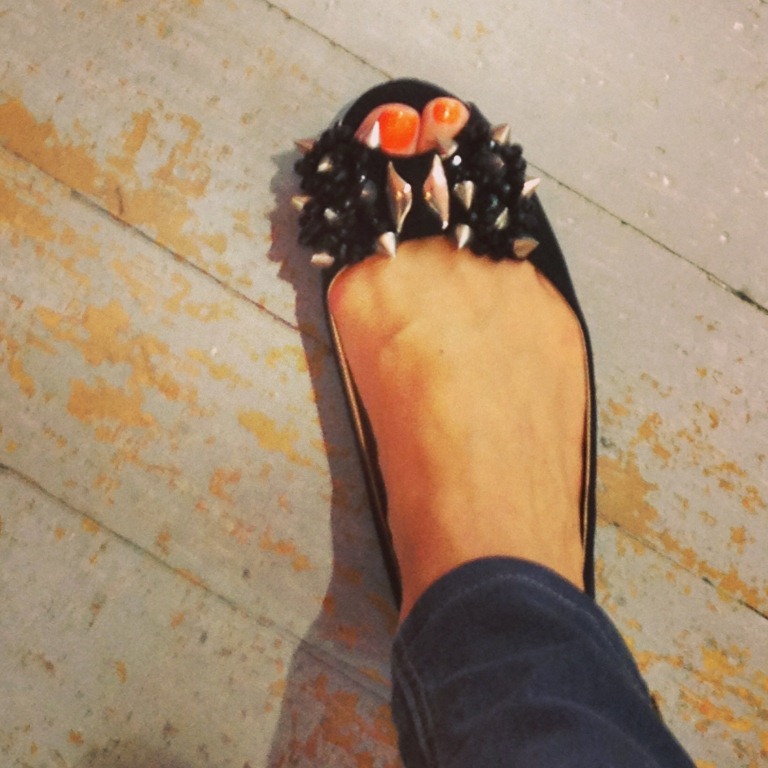 The shoe equivalent of Sid & Nancy's love child, with Audrey as Godmother."
And we're naming them this week's: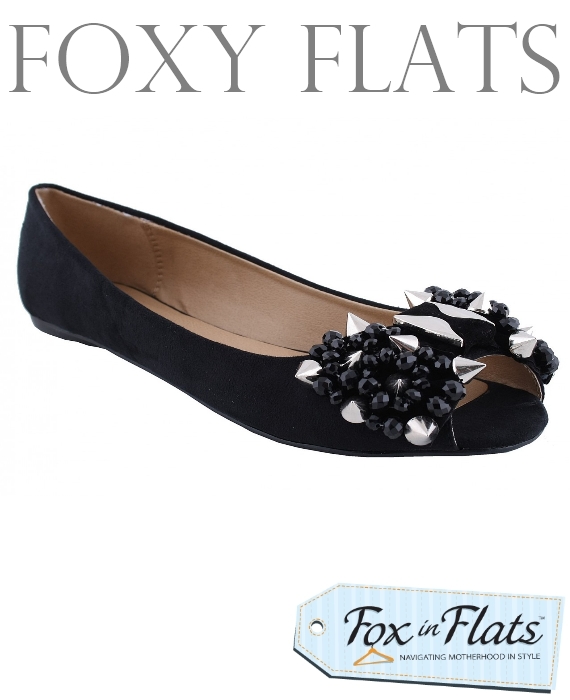 'Spiky' on sale at Freelance Shoes for $50, and you can also pick them up online here.
Similar punked-out flats available from:
Just be careful sitting cross-legged in the park when you're wearing these babies, or you'll get a puncture. 

More Fox in Flats: