I dig blatant trends. Because if you tap into them in even the tiniest of ways, you've given yourself an instant (albeit short-lived) wardrobe update without really moving a style muscle. Case in point: these neon flats.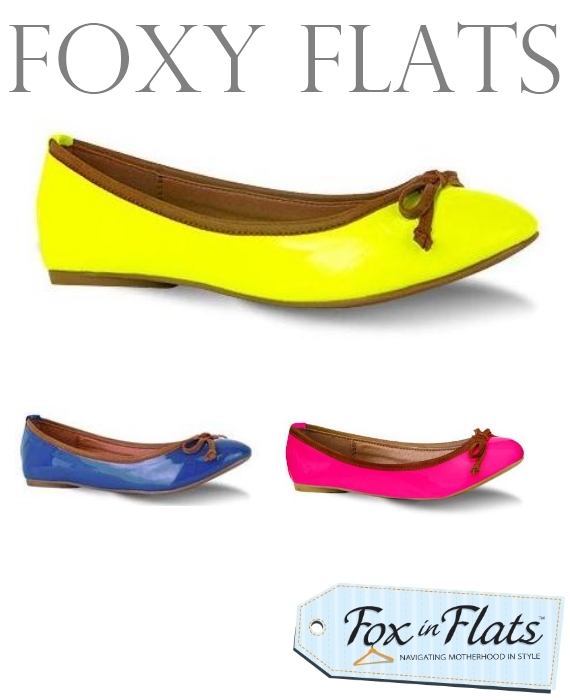 With a bright pop of technicolour goodness on your feet, you'll be rockin' the neon trend without having flashbacks to those 'Choose Life' t-shirts from the '80s.
These bargain babies, spotted in Novo for just $39.95, are a cheap and cheerful way of getting your neon-action on, yet the contrast trim tones it down and keeps them in 2012. You can buy them instore or online, here.
Are you digging the neon trend at the moment? Have you tried the Seal inspired neon mani yet? Or are you sitting this one out? And hands up if you had a WHAM-inspired 'Choose Life' T-shirt?