The signet ring, the engagement ring, the wedding ring, the maternity ring, the eternity ring – teeny bits of metal given to signify special milestones in our lives. And the rules are pretty clear about how to wear these rings. But dress rings and statement rings are also a fun accessory that'll add a zip of colour and originality to your outfit. Here's 7 tips on how to wear rings.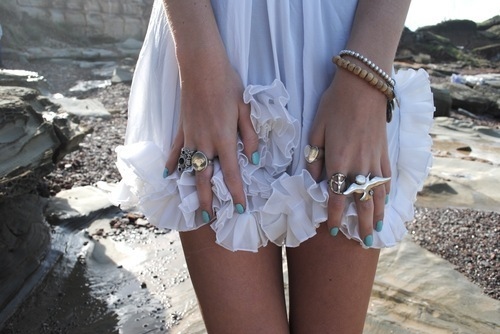 1. Approach 'chunky' rings with caution.
If you've got short or wide fingers and hands, wide chunky statement rings will make them look wider and shorter. Avoid.
2. Go top-heavy.
Rings where the embellishments are piled upwards (instead of across), and lengthwise will suit all shapes of fingers and hands. Think raised stones, or moulded metals.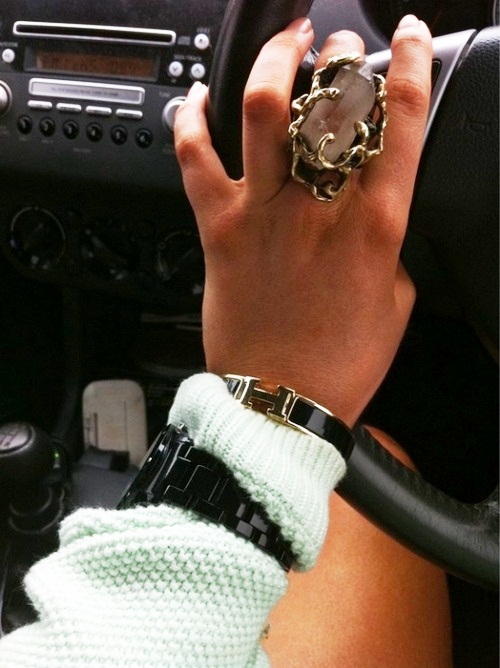 3. Fly solo.
Avoid wearing statement bracelets or wristwatches on the same arm as your statement ring – you'll look off kilter. Simply switch them to the wrist opposite. Balance is key.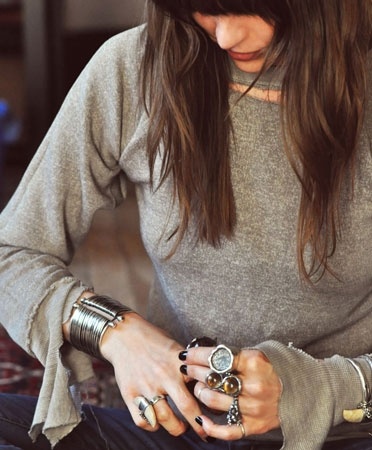 4. Lengthen your arms.
A statement ring worn with a strapless, halter or tank-style dress or top will make your arms look longer. Not 'Mr Tickle' long, Sexy long. Try it.
5. Perfect the polish.
Rings will draw attention to your hands, so make sure you apply fresh nailpolish, or at the very least your nails are filed and buffed. And if you've got time, coordinate your polish with your ring.
6. Rows of rings.
Have fun wearing loads of rings in rows or stacked on your fingers. Choose a common theme in your rings and work it from there.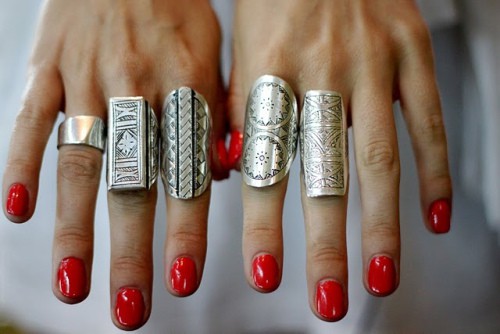 7. Give the middle finger.
Nuh uh, not in that way 😉 A statement ring works best on your longest finger, and for most, that's the middle finger. But experiment with what looks best for you and feels most comfy.
Do you have a favourite statement ring? Was it bought for a special occassion or by a special someone? 
And do you have any ring rules to live by? 

Images from Pinterest
Want more Fox in Flats?