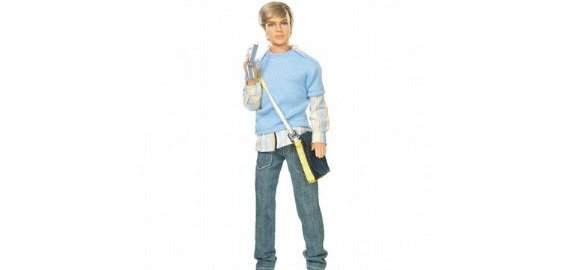 As mothers, it's easy to fall into a fashion rut after having kids. But it's exactly the same for the guys. Less time, less money, and less sleep can culminate in a man looking ever-so-slightly less foxy than before he became a father.
So we've turned to iconic Australian fashion designer, Peter Morrissey, and asked him to share simple – and affordable – tips on how to style a dad fantastic without damaging the plastic.
1. Roll up, roll up!
An easy way to update his look for Spring is to roll up the cuffs of his jeans or chinos. But according to Peter Morrissey, be careful you don't go a-rollin' too far or you'll end up with stumpy looking legs. He advises:
2 rolls should be enough, with about 1 1/2 inches per roll. On hotter days, roll them up 3 times, and team with thongs for a cool, relaxed look. "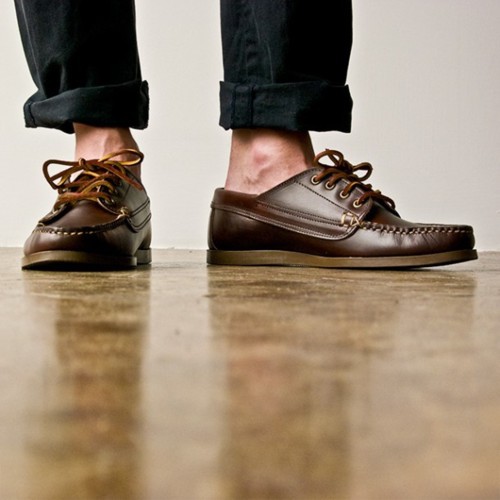 2. Sneakers can be stylish.
Loads of men continue to be inspired by the Jerry Seinfeld jeans-and-sneakers look despite it – and the show – being over for more than a decade. Peter reckons:
"There's nothing worse than wearing a trainer when you're not training in it."
"Try a boat shoe or a simple trainer like an adidas shell top for $65″ advises Morrissey. "And I've got boat shoes in my Man by Peter Morrissey for Big W range for just $39."
3. Update his t-shirts.
Just about every person on the planet loves to wear t-shirts, but some guys cling onto theirs for far too long. I've been quietly abducting some from Mr Fox's vast collection, like this one…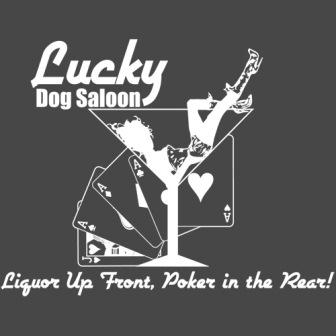 …and replacing them with beautifully soft V-necked T's from American Apparel or basic Bonds crew necks.
4. Button down… but not down to funky town.
Just how far down should a man's shirt be unbuttoned to be in style? According to Morrissey:
"If you grow it, show it. If you hate it, hide it."
As a rule of thumb, he recommends keeping 2-3 buttons undone.
5. Into the danger zone.
Sometimes I feel like I'm the only woman in the world who doesn't think Tom Cruise is hot. That said, seeing even him in Aviator sunnies gets my heart racing. Classic, sexy and the ultimate accessory for any man. über stylist Rachel Zoe said:
…(put) ultra-fly Aviators on any man for added cool points."
Ray Ban Aviators for $273 are the classic, but you can get the same style for under $40 online. We've sussed it out and have loads of links to buy cheap & chic sunglasses here.
6. Accept what they like.
"Don't try to stop him from wearing his favourites," advises Morrissey. "Instead, buy him new things he doesn't have. He'll probably find that when he goes out in the new clothes, he gets compliments, which will make him want to wear them more."
According to Morrissey, it usually only takes 6 items to update a man's entire wardrobe, and you can buy them all in his latest collection at Big W for under $100 per item:
7. Keep the shorts sharp.
A simple way to update you man's style for Spring/Summer is to make sure he's wearing tailored shorts, ideally with a belt. According to Morrissey, the length should be about 2 inches above the knee, in styles that look like stove-pipes cut into shorts.
8. Tuck it!
Tucking in a shirt or t-shirt and adding a simple leather belt will add polish to most outfits – but don't push it. Speaking first-hand, Morrissey reckons:
"If he's more comfortable with his shirt out, leave him be!"
The 'Man by Peter Morrissey' range for Big W is in Australian stores nationally, now. And soon you can watch Mr M. on TV! He's starring in the coming season of Project Runway 8:30pm Mon 8 Oct on Arena with the gorgeous Megan Gale, and über fab Alex Perry.
 How do you style your man hotter without him knowing?