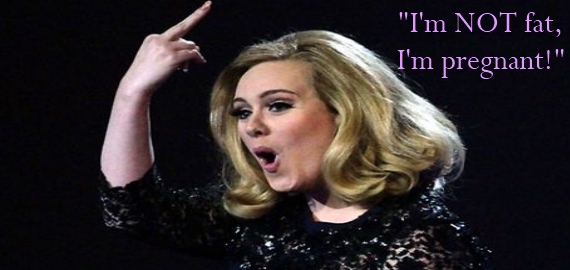 Adele gets the last laugh about those critiquing her recent weight gain as she announced her pregnancy this week. 
In the first few months of pregnancy, between the nausea ("Where's the nearest bathroom?!"), the secrecy ("Oh I'm not drinking at my best friend's wedding because I'm driving"), and the sheer excitement ("Right now, I'm growing an ear!"), there's the strange shift that takes place in your tummy region. It's getting curvier, rounder, and slowly filling up with your magnificent baby. Yet in your day-to-day clothes, it's not yet apparent you're pregnant. You just look, well… fatter.
Last night, Erin tweeted this to me and Nikki from Styling You: "Fashion tips needed for dealing with this awkward bloated phase before I have a decent baby bump to show off! Advice please."
OK Erin, here are some ideas for you, and for anyone else going through this tricky stage:
Super star jewellery
Earrings that sparkle, chunky necklaces that look like art, and arm parties that are so loud someone'll wanna call the cops. Because if your jewellery is stealing the show, no-one's going to notice your curvy tummy tucked away in the chorus line.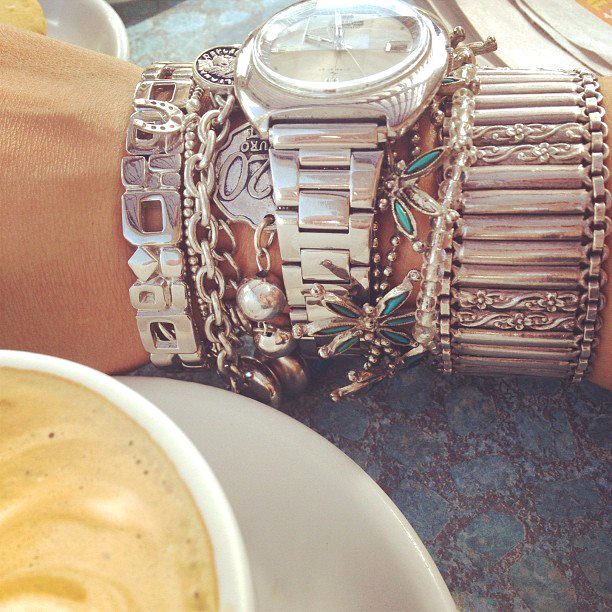 Like an arm party? Check out this mega-gallery. Over 131 wrists going off. 
Empire lines
How many times has Kate Middleton made the headlines over the past year for being pregnant? Approximately 53, which is the exact same number of times she was spotted in public wearing an empire-style dress. So wearing one when you actually are pregnant is like the ultimate dodge-ball move. When people nosily ask, "Are you pregnant?" you can just roll your eyes, laugh and say "OMG that's exactly what Dave said when he saw me in this dress, this style makes everyone look preggers." Question dodged. No lies told. 2 points for you.
A feature belt
Make it awesome, and swing it low. A fab belt teamed with a body skimming (not clinging) top or dress will add shape and disguise your curvy belly.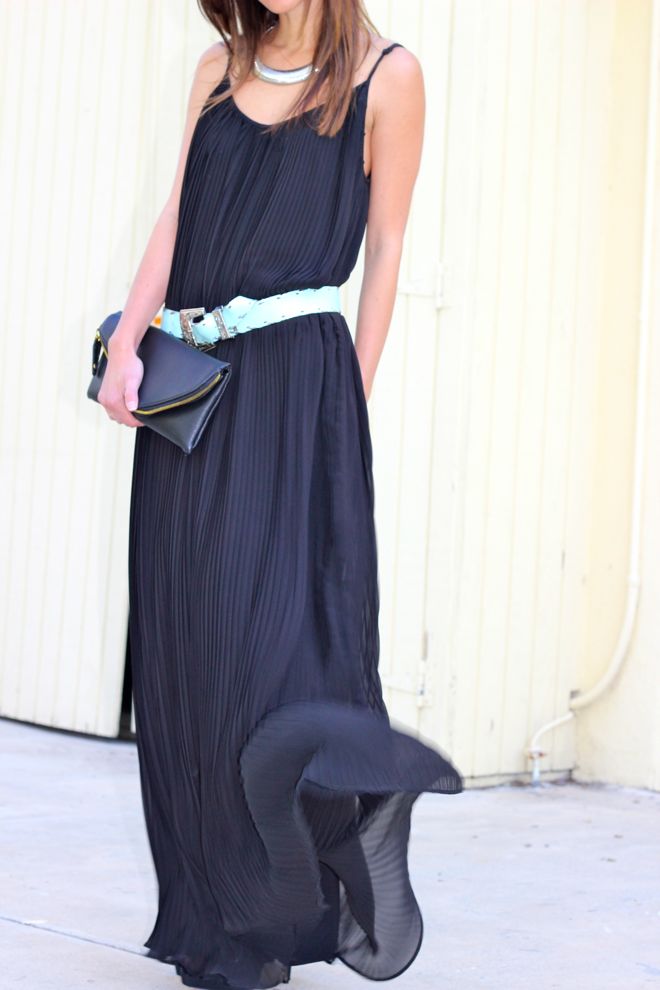 Pants with s-t-r-e-t-c-h
"Leggings or jeans with a bit of stretch need to become your friend. Ponte is good, too" advised Nikki. And you can do this and still rock out. For instance, Witchery have a great leather panel ponte legging for $189 that'll get you through the first months of pregnancy but'll also be an awesome addition to your wardrobe long after the baby's in the nursery.
A blazer
A clean, crisp silhouette is flattering on all shapes.
Scarves
Whether it's lightweight cotton, breezy silk, or a chunky woollen number, a long gorgeous scarf will take centre stage and detract from your tum.
Tell it like it is
Alternatively, you could just cut to the chase and wear a T-shirt like this: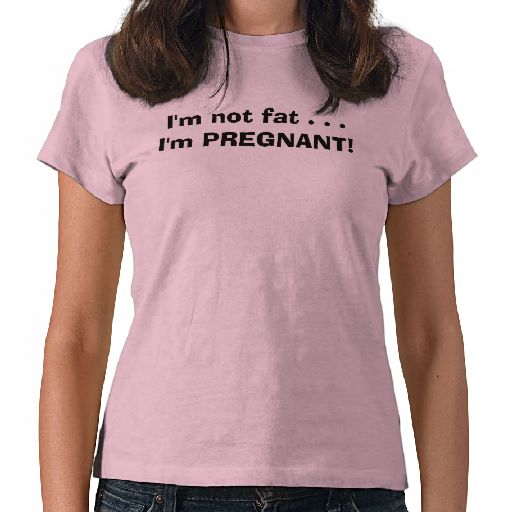 For more pregnancy style ideas click here, or check out these articles:
10 pregnancy wardrobe essentials
8 maternity items every aspiring pregnant princess should start buying now – Kate Middleton we're looking at you (no pressure!)
How long did it take you to 'look pregnant'? And how did you navigate your way through the changes to your body before you told everyone you were having a baby?