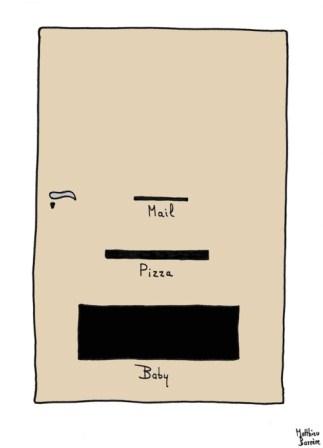 You know child-birth is gonna hurt…right?
You know there is a high possibility that you may say, or do, things in the middle of labour that you never thought you were capable of…ok??
And all this means there is high likelihood that you'll look exhausted and maybe even kinda crap in that first photo of you with your new baby – despite that inevitable maternal glow.
So here are some tips from other mums to help you look your best right after the big delivery – regardless of whether you had a sweaty 40 hour marathon birth, or a neat scheduled caesar.
Narelle, a mother of 2 girls from Melbourne, suggests:
Have a manicure for all those close-ups of you holding the baby."
Kylie, a stylish yet very sensible mother to a boy and a girl, offers:
Get your hair cut and freshly coloured a week or so before you are due."
Treat yourself to a pedicure and bikini line wax, advises Rosie, a mother of 4 boys:
You may not be able to see past your belly button right now, but soon you will. And while a deflated belly ain't pretty, at least your other bits can be!"
Rebecca, a mother of 2 from Sydney, suggests:
On the day – if possible, and depending on your type of birth – get a blow-dry, and apply a little foundation, waterproof mascara and lip-gloss. Your hair may end up drenched, and your face doused in wash cloths, but it may not… Because let's face it, those first pics of you and your baby are going to be around a long, long time."
And my all time favourite tip, from my stunning friend Kate who has had three children, and looked absolutely AMAZE-BALLS in the photos taken of her first holding her babies:
If your husband or the nurse want to take a photo of you, and you are lying down – look over your shoulder and up at them. You don't seem to see all those pregnancy chins…"
Finally, my big tip, which is less to do with how you look, and more about how others see you, is this:
Stock up on black, high-waisted cotton granny knickers. Black, as there will be blood, and high-waisted in case you end up having a caesar.

Hipsters will just end up sitting on your caesar scar, and your obstetrician will look at you like you're a moron – like mine did."
And for an exhaustive, helpful, and fun list on what to pack for your hospital stay, check out this article: Operation Style. The context is slightly different, but the list is fab.
What tips do you have for preparing for the maternity ward?
More Fox in Flats: