Back in my early 20s, I worked in marketing for an ice cream company, and it was common knowledge in product development meetings that mint was a polarising flavour. You either love that refreshing hit of minty goodness, or you don't.
And now, as minty colours are marching into stores, I'm wondering if the same theory applies.
So, I developed this Minty Multiple Choice.
Because Mint is one of the hottest colour trends for Spring 2012, do you:
a)      Seek out a pair of jeans in a soft minty sorbet tone, and team them with delicate creams, pastel pinks, baby blues and buttercup yellow?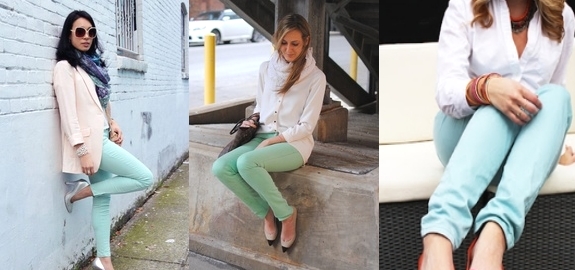 b)      Go for a hot mint blast by hunting down jeans saturated in the strongest spearmint, and then team with crisp white, nautical navy, and searing fuchsia.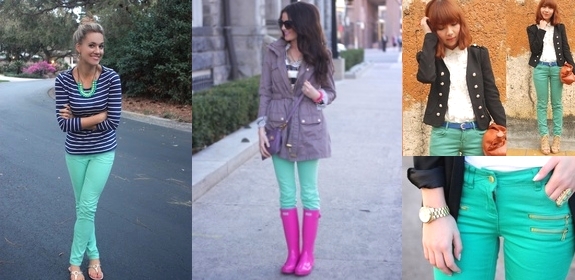 c)       Give in (as you always do) to choc-mint heaven by teaming your minty jeans with shades of cocoa, bronze and mocha.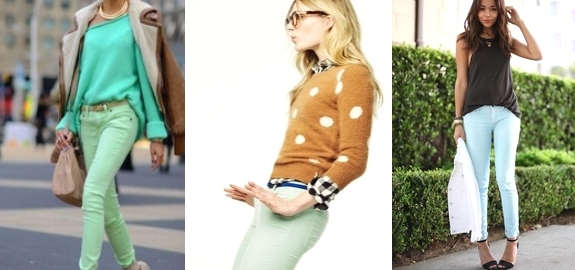 d)      Eschew the trend and pull out your mum's mint-slice recipe from the '70s.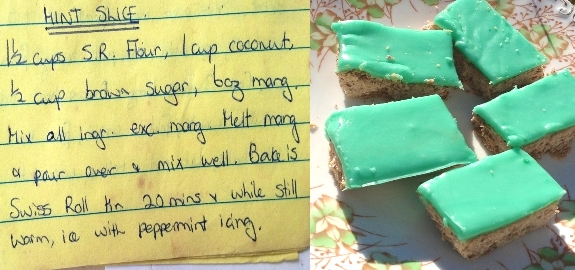 e)       Other : Please specify…
Me? I've gone the whole buffet and taken a bit of minty goodness every way I could get my hands on it 😉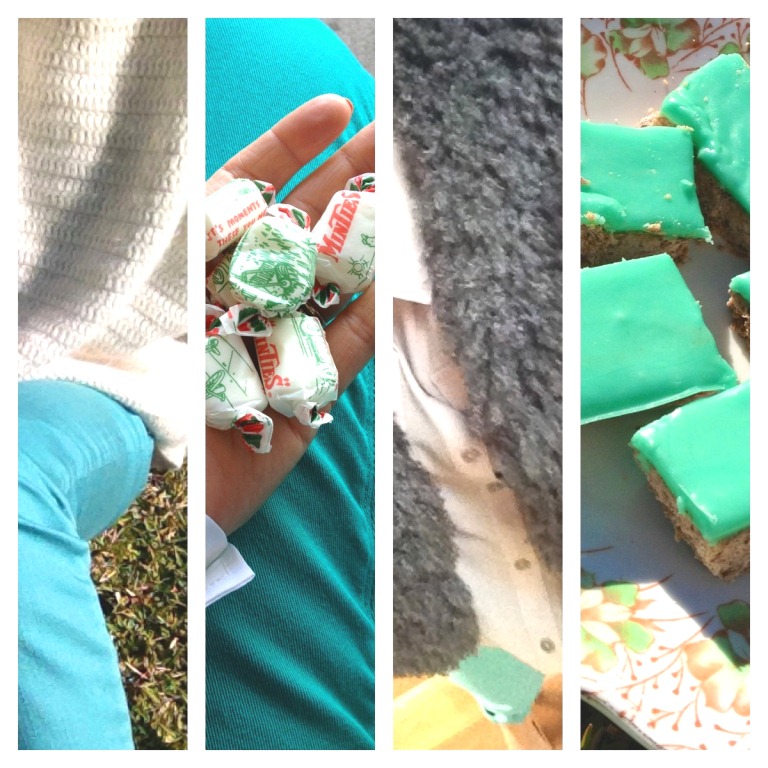 L-R: Stolen Girlfriends Club knit bought last year; Jeanswest mint jeans about $69.99; Minties about $3.50 from my corner store; jacket and blouse that I bought with the money I saved on groceries (he he he!); and my mum's famous mint slice recipe that gave me a lovely trip down memory lane. 
Your time to complete this minty multiple choice starts… NOW!