How good was being pregnant? You had all that shiny hair, glowing skin and a great big bump to dress around. After giving birth, things get trickier. Much of the bump is mysteriously still there, but you're less keen on showing it off now there's no baby inside it. You know your body will gradually heal and put itself back together, but what do you wear today?
Happily, we've pooled the wisdom of a few mums to list seven style tips to tide you and your wardrobe through those first awkward months after you give birth.
1. Waist belts
Look, you have a waist again! Well, kind of. After months of clothes straining over an enormous bump, it can be a relief to rediscover some semblance of a waist, even if it is a bit softer and wider than it used to be.
TIP: Try a high waist belt over a loose tunic or dress – the volume of the fabric together with the structure of the belt will help fake an hourglass shape.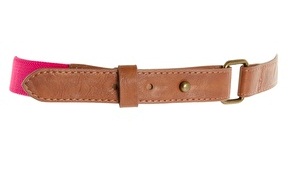 2. Scarves
A scarf is a many-splendoured thing – in a pinch it can act as a breastfeeding shawl, baby swaddle, pram cover or even picnic blanket – but it's also an ideal post-pregnancy accessory:
When you're living in black nursing singlets, scarves can add a pop of colour to an otherwise dull outfit.
Wear them long to disguise a mummy tummy.
Loop them around your neck to make your shoulders seem broader (and your waist smaller in comparison).
Go for cosy pashminas and knitted scarves in winter, and light-as-air voile wraps in summer.
Or, choose a cotton scarf like this one by Decjuba – it's wide but lightweight, making it a perfect option for all seasons.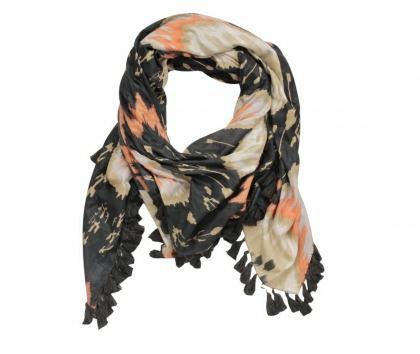 3. Spangly earrings
Like a great scarf, a pretty pair of earrings is an accessory that can jazz up the most boring of outfits – and always fits. For ear-candy lovers, the first few months after birth is the time to indulge your habit. Within a few months, your sleepy little newborn will be a curious baby eager to grab and pull on anything sparkly and dangly. Get some wear out of those chandelier earrings while you still have the chance! Once baby has learned to grab, you can still have fun in the ear department – just stick to studs.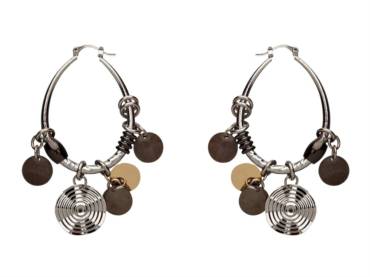 4. Wrists, ankles and collarbones
Draw attention to the slimmer parts of your body by wearing clothes that reveal your wrists, ankles and collarbones. Now that some of that pregnancy water weight has disappeared (c'mon, cankles happen to the best of us), showing off these bonier parts of the body can help you feel delicate again. Scoop-neck tops, ¾ length sleeves, skirts and cropped pants all help reveal just the right amount.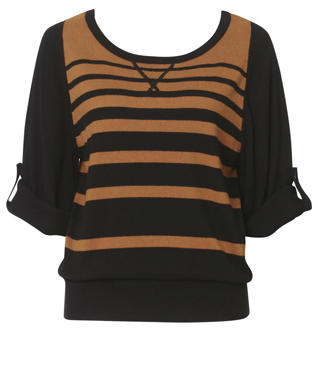 5. Maxi dresses
When the prospect of wearing a nursing singlet and maternity jeans for the seventh day in a row feels unappealing, dress up. A long, empire-line dress does a great job of making you look taller and narrower. Wearing a bandeau bra under a strapless or spaghetti strap maxi is a cute alternative to a nursing bra for smaller-busted mamas, and still allows for easy breastfeeding access.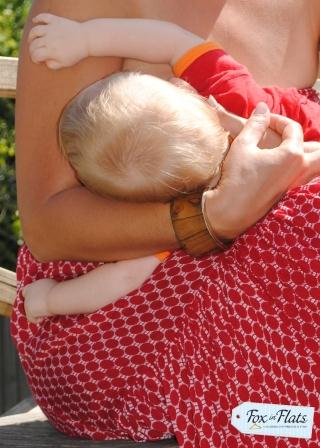 6. Touche éclat
What's that you say? Functioning on less than four hours sleep? Even if you can hardly string a sentence together from sleep deprivation, your appearance won't give you away if you invest in an under-eye illuminator, such as YSL's Touche Eclat. Swipe under each eye, pat it in and add a flick of mascara to fake awake. Warning: don't use this product if you want to play the sleep-deprived-new-parent card. No one will believe you.
7. High-tops
Pants, that is. For mums recovering from Caesareans, fold-down yoga pants with the top folded up are a great way to avoid putting pressure on your scar. Stylish? Perhaps not. Comfortable? Absolutely. And nothing says post-pregnancy style like being able to sit down without your eyes watering. Try Lorna Jane Kyamite Harem Pant SALE $45.
But the BEST post-pregnancy accessory? A beautiful new baby.
The people who love you won't care what you look like, and the opinion of people who don't doesn't matter!
So on those days that finding time for a clean shirt, let alone a shower, is too much trouble, just hold your precious new baby in front of you and let its cuteness play the starring role.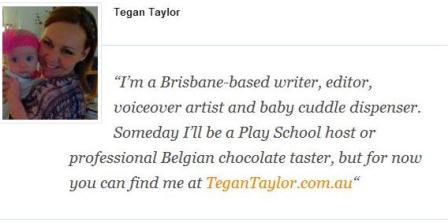 What were your post-pregnancy style essentials?