WhoWhatWear.com is one of our favourite sites at  Fox in Flats, and now they have launched a how-to handbook for any style situation called What to Wear, Where!
The WhoWhatWear.com team are famous for sharing celebrity style tips, and scouring the shops to find exactly where they bought each item of their outfit.
This book showcases style tips and ideas for different occasions, including ones that are often not covered by the run of the mill style handbooks.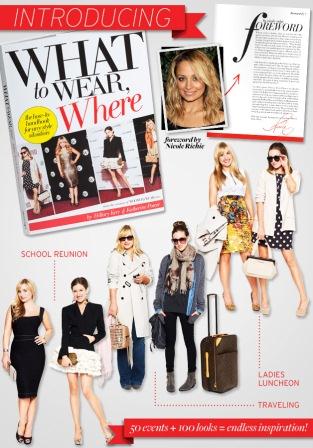 Happily for us, many of these are reflective of the day-to-day life of a mum, and include what to wear to a BBQ, the dog park, kids' events and running errands.
Hopefully we'll find some tips on what to wear to the grocery store, given that nearly 1/3 of mothers claim they "could do better" or even "look terrible" when doing the groceries.
With the foreword penned by a fellow mother, Nicole Ritchie, it's got the Master Accessoriser's stamp of approval, so its A-ok with us!
Click here to buy it now on Amazon.com, for just $12.50.
Which occasion to you struggle to style the most? Is it the day-to-day with your kids, or when you need to dress up for a special event?

Subscribe for the Fox in your inbox, weekly here.