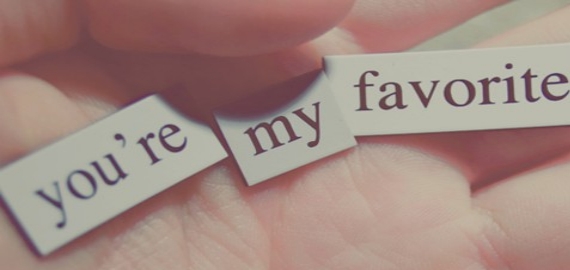 A few months ago, my 5 year old son was a little glum, and in his funk simply refused to get dressed. 
Usually, one of two things will pull him out of a bad mood: a cuddle and a chat, or a treat of some kind. On that day, even a Freddo Frog wouldn't do the trick, so I decided to freestyle. I asked him, tickling under his tiny chin: "Hey little man, how about today you choose to wear all of your favourite things at once? I'll bet that will cheer you up!"
He fixed me with those big grey eyes, shrugged and sighed "Alright Mum, if you say so…" and then slowly walked to his closet. 
I returned five minutes later to find an excited little munchkin jumping on his bed with glee. He was wearing bright green rubber boots, swirly patterned shorts, a bright orange T-shirt with a monster on the front, a sheepskin vest with badges all over it…and an eye patch.
That outfit – crazy as it may seem – made his heart sing.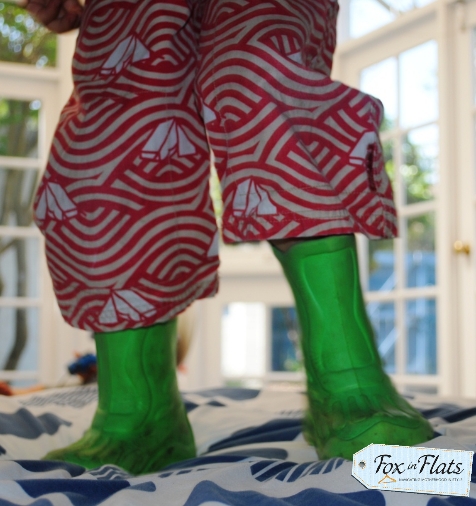 Later, I got to thinking about how I wear my clothes.
Like 78% of mothers, I have a kind of uniform that I wear on a day-to-day basis. For me, it tends to be a variation of jeans and a t-shirt. And, like many women, I've got loads of clothes that languish in my wardrobe waiting for a 'special occasion.' In my mind I think they're just too 'good' for everyday wear, so I save them for later.
Yet these clothes are usually among my very favourites. When I wear them, I feel great because they tend to have a more flattering shape or colour, they evoke happy memories, or they simply make me feel more confident, and therefore just a little bit prettier.
"It seems the things that make us happy haven't changed much since we were in nappies."
So this week, I dare you to wear one or more of your favourite things each and every day.
It doesn't matter what it is – earrings you save for special occasions, an antique hair-clip that belonged to your great-aunt, the perfume you wore at your wedding, your most flattering pair of jeans or a grungy old Ramones t-shirt you bought in 1989. Whatever you choose just has to be something that makes you feel extra awesome.
Share your favourites!
Part of the fun of this challenge will be checking out each other's favourites and hearing what it's like to treat ourselves to our own unique brand of style self-love for a whole week.
If you're up for the dare, share your experiences in the Comments section below, or on our Facebook or Twitter, and feel free to showcase your favourites by attaching a photo. Your favourites might just inspire someone else, or you might uncover a great style idea from a fellow fox.
Come, join in, and together this week let's treat ourselves every day to one of our favourites.
Are you up for the dare? Or are you chicken???

For more Fox in Flats: