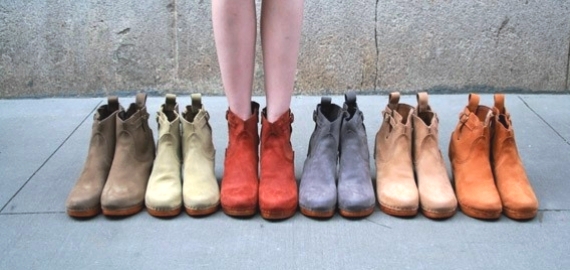 For the last couple of weeks it's been school holidays, and I feel like I've been bathing in boots: 'Puss in Boots' was just released on DVD and was on high rotation, and Dora's sidekick 'Boots' enjoyed a resurgence in popularity with my boys, mainly because "he's not a girl".
And as the weather has gone all trans-seasonal on us all around the world (in Sydney we've even been seeing 4 seasons in one day…!) it's perfect weather to slam on a pair of boots.
Which leads us to the next Style Dare in our series of sartorial challenges, where we test our creativity and persistence to see if we can work a look, trend or item of clothing for an entire week. It's all about shaking off our day-to-day uniforms, stepping out of our style comfort zones, and proving we're not 'Chicken'.
The Dare: Wear a pair of Boots each and every day, for 7 consecutive days.
Voted by mothers around the world as one of The Top 5 Favourite Shoes, boots are a perennial favourite for their potent blend of practicality and damn sexiness. So here's to a week filled with both!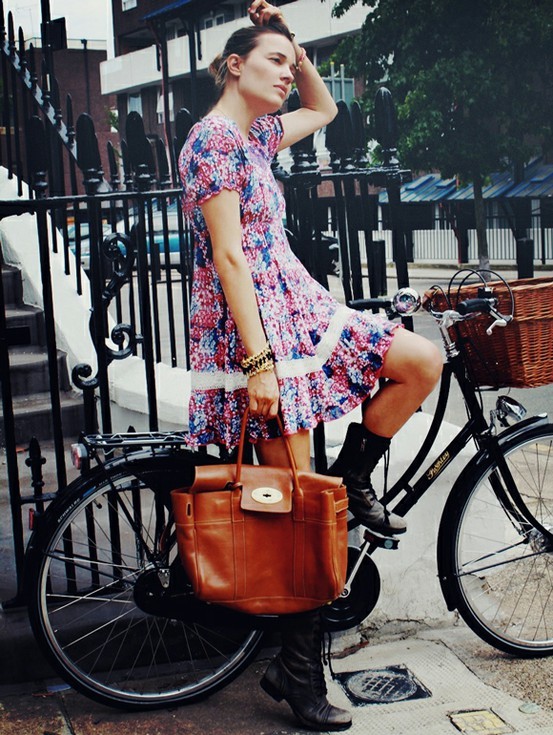 The rules for The Boot Dare:
Wear a pair of boots each day for a week – ankle boots, riding boots, gum boots, cowboy boots… if the word 'boot' is in the name, they count.
You can wear the same pair of boots everyday, or different pairs if you're so lucky you own that many. But either way, you must wear a distinctly different daily outfit with them.
Join in whenever you like, but to fully complete the Dare you need to do it for 7 days straight.
Tell us all about it as you go.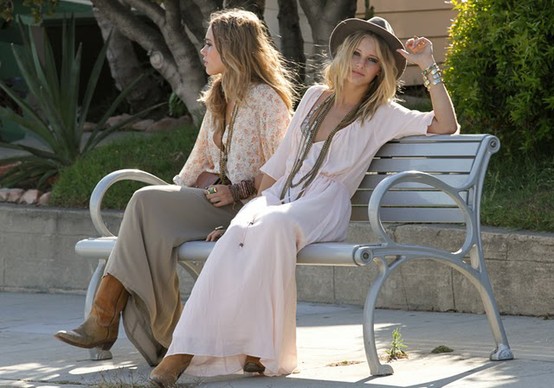 9 reasons to do The Boot Dare:
1. It's a great chance to experiment with different ways to wear your favourite boots.
Always pulling them on with jeans? Try them with a skirt or a dress instead. Mix them up with coloured tights, or juxtapose a more masculine styled boot with feminine patterns and fabrics.
2. You'll save time and money on pedicures.
Those rough heels and that slightly chipped pedi can wait till next week.
3. It's economical!
Boots can be one of the more expensive things in your wardrobe, so getting even more wear out of them further justifies that 'cost-per-wear' equation you may have calculated in store.
4. It covers off the 3 Ps of style.
There's something about a foot, ankle and even a calf wrapped in leather or suede, zippers and buckles that's classic yet sexy at the same time. Perfect, potent and polished!
5. It's the doctor's orders.
Boots are one of the 13 wardrobe essentials every mum can't do without. And if you haven't already filled your style-prescription, now's the time to do it. Just tell them Dr Fox sent you.
6. You can even the score for being picked last in sports at school.
If you're lucky enough to have multiple pairs of boots, now's the time to choose that pair you always pick last and stop being such a 'mean girl' to them. If you were ever picked last for sports at school you'll know exactly how those boots feel, and now's your chance to even the score.
7. It'll challenge you to be more creative.
This is the week to kick some style goals using your boots as the base of each outfit. If you've got only one pair, that's cool, you'll probably get the most from this dare as your inner-Zoe* is unleashed.
(* ie. Rachel Zoe: zuber-duber-uber-stylist)
8. Like us, your boots need sunshine, too.
If your boots have been tucked away all summer, they'll be itching for a run in the great outdoors. And just like us, a bit of sunshine on the old hide will do your boots the world of good.
9. You'll feel like a superhero.
They'll make you feel more empowered, stronger, and possibly magical. Why do you think Wonder Woman wears them?!
Tips & ideas
Check out our Boot File on Pinterest, or create your own board. It's full of easy outfit ideas and inspiration.
Thinking of wearing your Ugg Boots for this dare? This handy guide may help guide you to keep them in their natural habitat, as no one really feels all that comfortable seeing a wild thing roaming the streets. For more tips on how to wear furry boots click here.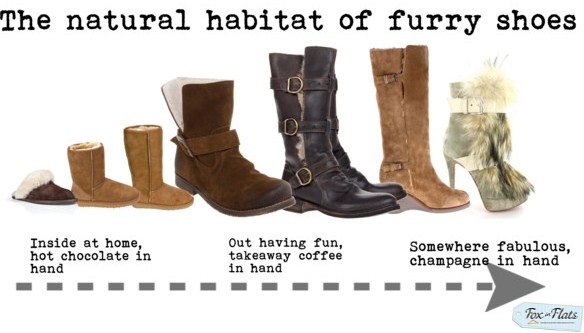 If the weather for the week ahead is looking rainy in your neck of the woods, wellies are a must. For 7 ways to wear them without looking like a farmer, click here.
Do you feel like that creature in the Dr Seuss classic Green Eggs and Ham whenever ankle boots are shoved in front of you? We've all been there.
Check out How to wear ankle boots when you don't really like them. It's chock-full of tips on how to wear them and what to wear them with.
Be inspired by women we've spotted while out and about on the streets of Sydney, Melbourne and Copenhagen in our Playground Style section, here.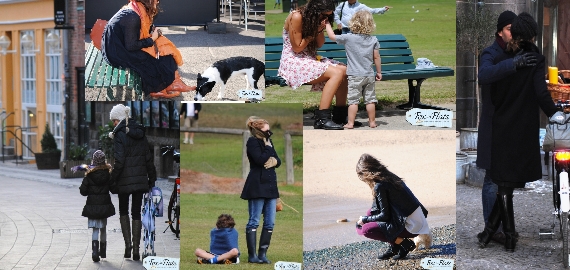 For inspiration on how to wear boots with your dresses, check out the tips from Fox in Flats readers in 39 ways to rock your frock and on Pinterest, here.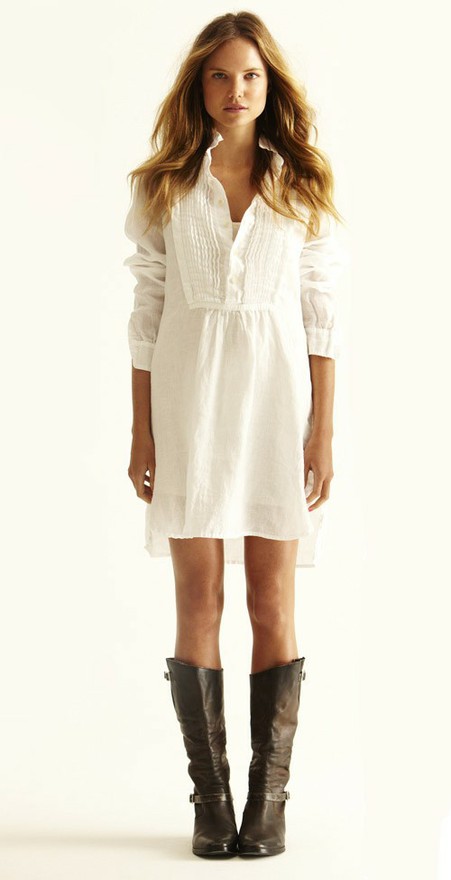 Love a bit of celebrity style inspiration? We're loving this site filled with up-to-date celeb pics with look-books categorised by item. Here's the link to loads of pics of your favourite celebrities in boots, and possibly carrying large vegetables.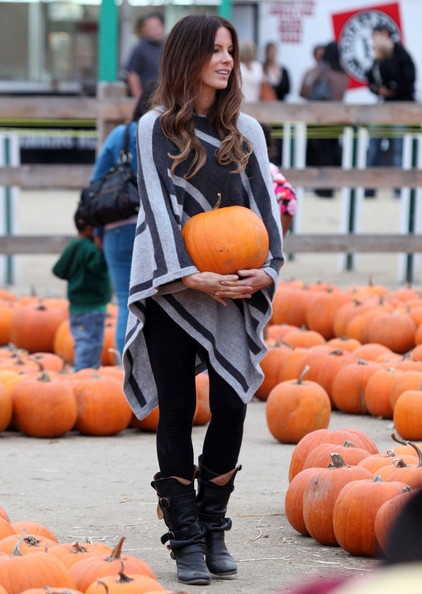 Kate Beckinsale with hot boots and complementary pumpkin
What's a week of boot-scootin' without a bunch of pics to share?
We wanna see your week in boots! It's so fun and inspiring to see what everyone comes up with, and you'll get some great ideas on how to rock your favourite boots, too.
So upload your photos in the Comments section below, or share them on Facebook, Twitter or  Instagram  using @FoxInFlats#BootDare.
Blogging about your week doing the @FoxinFlats#BootDare? Let us know so we can share it around. Who knows, you might even make our next Top 50 Style Dare Bloggers list!
And if you want to be part of our upcoming Ultimate Boot Gallery, email a photo of your favourite boots, with your name, and where you got your boots from to FoxinFlatsStyleDare@hotmail.com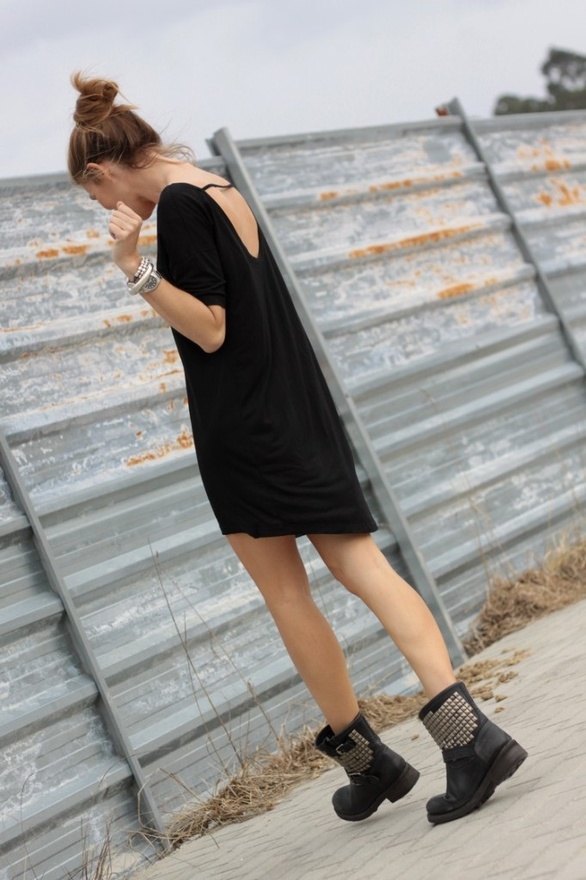 And if you think you just can't do this dare, then I've only got this to say: "Burk, burk, burk… chicken!"
Cue soundtrack…
So c'mon boots, start walking!

 Missed out on the fabulous Style Dares we've run in the past? It's not too late to try them. Click here, browse away and select a challenge that'll take you out of your style comfort zone. Five bucks says you'll be happy you did!
x Andrea
For more Fox in Flats: