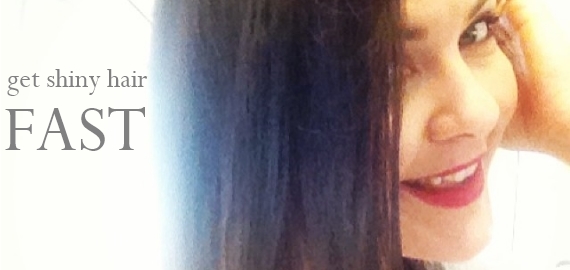 By Andrea for Schwarzkopf
I have a confession to make. I've been kinda dull lately.
Not in a sad kind of way, but it's my hair. Even though I'm pretty religious about getting my hair cut and coloured every six weeks, the last couple of weeks before my next salon appointment my hair lacks lustre, and a few of those cheeky grey hairs even start to peek through.
So when I popped by Schwarzkopf's HQ recently, I took the opportunity to pick the brains of Grant Withnell, Schwarzkopf's National Technical Educator about what I could do about it, as I'd frustratingly been trying a bunch of in-home treatments and nothing seemed to be restoring the shine.
Dull hair (grumpy face!)
Grant suggested I try Schwarzkopf's LIVE colour in Chocolate to give my hair instant shine, and before I knew it I was sitting in a chair in their in-office salon (yup, they REALLY have one!) and the team was getting to work on my locks.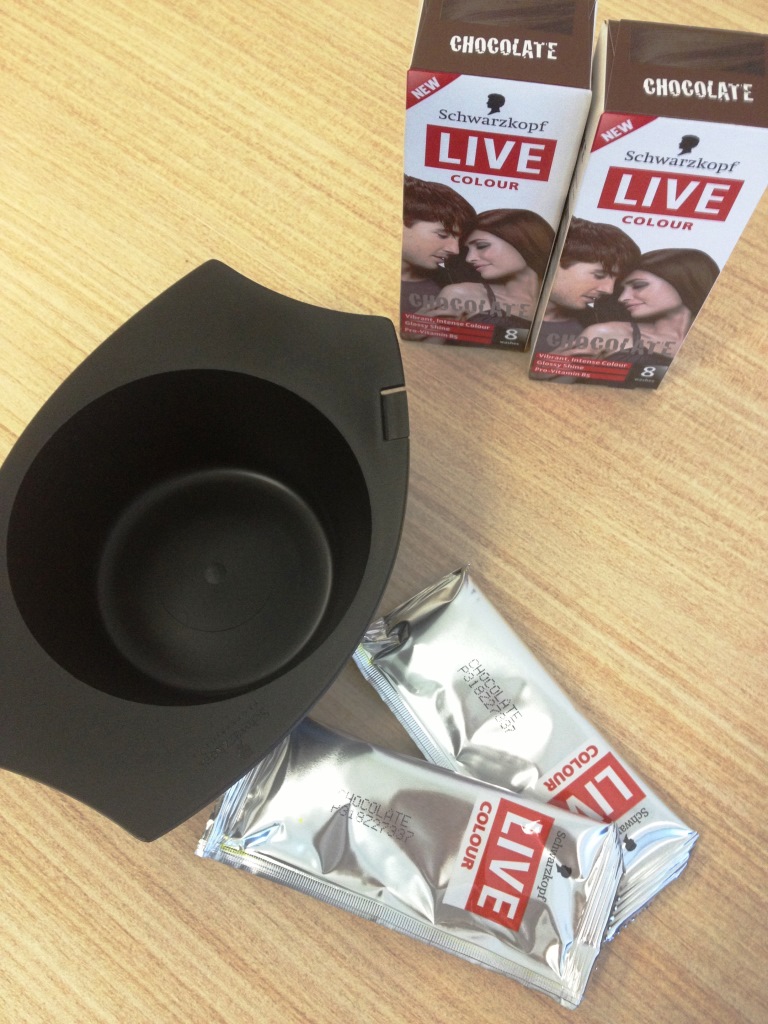 Schwarzkopf LIVE Colour $5
I'll admit, I wasn't too keen at first on having a $5 home hair colouring product used on my tresses – mainly because I was cringing at the thought of my hairdresser tut-tutting at me if it ruined my hair further. Because surely a colour that costs just five bucks has gotta come with a catch?
But Grant reassured me that I could easily wash the colour out if I wasn't happy with it using a mix of anti-dandruff shampoo mixed with a dash of bicarbonate soda, so there was absolutely no risk.
And given that I had a breakfast event to attend the next day – the Star Awards, attended by the who's who of the Australian Beauty industry – I was keen to get me some glossy hair so I wouldn't stand out as a dull-haired misfit amounts all of those glossy beauty types.
I had a pleasant surprise.
After 30 minutes of processing, I had a fresh glossiness that enhanced my natural colour. And as an added bonus, it lightly coated my greys.
Of course, a blowdry by the pros worked wonders too.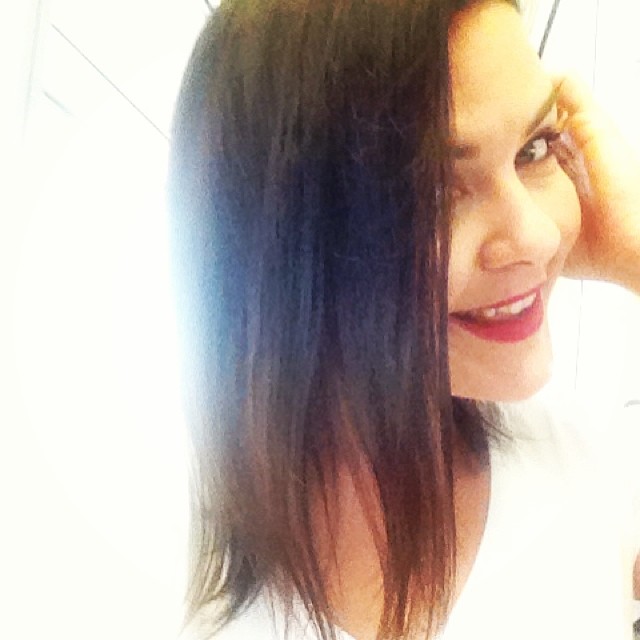 Shiny hair (weird smug face!)
How to use Schwarzkopf LIVE colour at home:
Quickly shampoo hair and rinse (this opens up the hair cuticles so they'll absorb the colour faster)
Hop out of the shower and give it a quick towel-dry
Whack on the gloves that are in the pack, and smoosh the colour around and into your hair
If you just want a quick shine boost, leave if for only 5 minutes and take the time to shave your legs or give your eyebrows a bit of a pluck, but if you want a colour boost like mine, leave it in for half an hour while you make breaky for the family. Do that in the nude if you want to freak out the kids and/or delight your partner…
Rinse out the colour in the shower, and use your regular conditioner.
TIP: If you're a blonde, and your colour can get a bit bold and brassy, pop in some Schwarzkopf LIVE colour in Silver for 5 minutes and you'll get a beautiful cool blonde colour.
The next day as I headed to the Beauty Awards I was still pretty stoked with the glossy result. And I was even more stoked to win two awards at the event that morning – whoo hoo!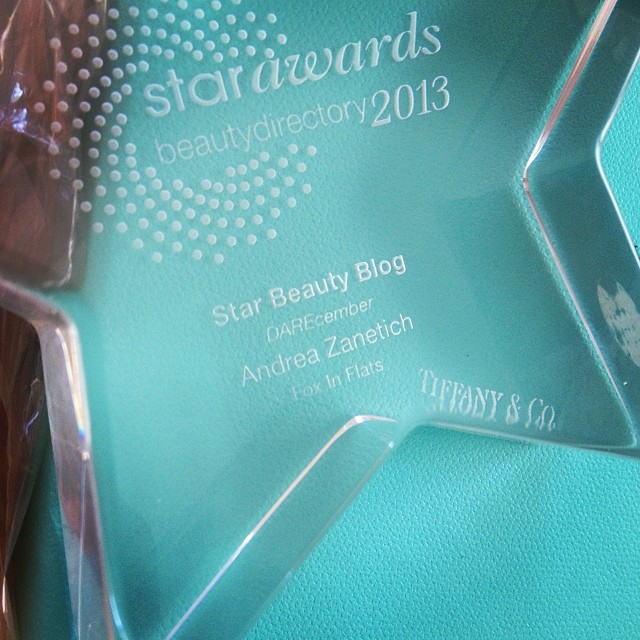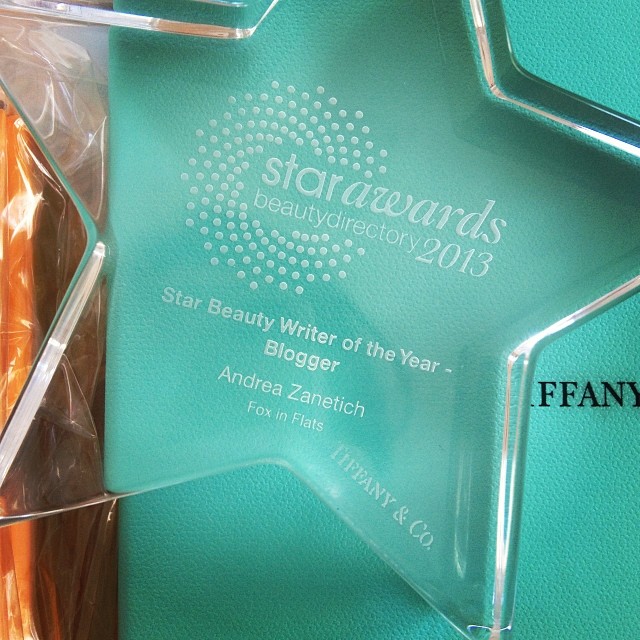 But another confession I'll spill today besides my dull hair? Boy was I sweating with nerves when I went up on stage to collect those awards. I even had to sneak to the bathroom afterwards to pat dry my armpits – lucky none of the beauty writers from VOGUE caught me doing that!
If you've got a beauty confession of your own – such as dull hair, or sweaty pits like me, head to Schwarzkopf's BE.YOU.TIFUL Confessions site, share yours, and you can win a bunch of cool prizes!
More Fox in Flats: